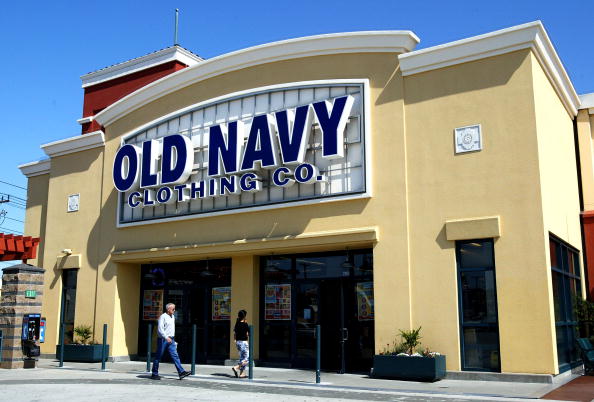 Shopping for the entire family isn't always that easy, especially when you're shopping on a budget. You could head to Nordstrom or Macys, but some families aren't willing to pay higher prices for clothing for the entire family when they could spend less and get a lot more in return. That's why so many people love shopping at Old Navy. The sales, the deals and the inexpensive prices make most families happy. Now that the holidays have arrived, most people are looking to find apparel for the entire family for Christmas photos, church and family events. Most people want new outfits for the entire family for special occasions such as a visit to see Santa, a trip to church on Christmas Eve and holiday parties.
The added expense of having to find something for the entire family to wear this time of the year is enough to make you just a little bit crazy, and it's also enough to make you start worrying about the budget. At Old Navy, however, you don't have to worry about either. What you can do is find a holiday ensemble for everyone in the family and not have to worry that the prices are too high, that you won't find items that go well together, and that you won't have time to do your holiday apparel shopping. Aside from the fact that you can use Old Navy coupons to make your purchase far less expensive, we have several reasons you should find your family's holiday apparel at Old Navy. We dare you to find fault in our theories.
Free Shipping
Here's the deal; you might not have time to go into the store to find something for the entire family to wear, so you might want to shop online. The downfall to that is that you don't want to pay for shipping – and who can blame you – because it's just an added expense. When you shop Old Navy online, however, you can get free shipping on any order that exceeds $50, which isn't much and it's not impossible when you're shopping for the entire family. Sometimes you can even find Old Navy coupons online for free shipping on any order or on orders that exceed $25; it all just depends on what's available at the store on any given day.
Coordinating Outfits
Perhaps the biggest benefit to shopping at Old Navy for your family's holiday apparel is the fact that you can coordinate the entire family in a way that's not annoyingly matchy-matchy, but hat works well. The store's brands are very easily coordinated, as all lines from each category are all made with the same color schemes each season. You'll find it very simple to find dresses for the babies, nice button-downs for the big boys and your husband, and a dress for you that goes with everything your entire family is wearing, which is what makes it simple for you to dress the family for their holiday photos.
Low Prices
A dress for less than $40? Jeans for $20? How can you pass up prices like that when the average dress for a woman in a higher-end department store is more like $150-$200? You might say, "Well, those higher-end department store dresses are a bit more timeless and they're made better," and perhaps you are correct. However, when it comes to holiday apparel, how often are you planning on wearing those items? The truth is probably very few times, and probably mostly throughout the holiday season which only about a month. You can wear it out and then not worry about it anymore, especially since you paid next to nothing for the items you're wearing. And the basics you get to go with your apparel, such as jeans for the kids, will last season after season. Take it from someone with little ones who love Old Navy jeans; they're long-lasting even when they're being worn by kids who are rough on their clothes.
Old Navy Coupons
And here we go; the best reason to shop at Old Navy for your family's holiday apparel. The store offers coupons and discounts and promo codes all the time. It's virtually impossible to find a time that Old Navy isn't offering coupons to shoppers, whether it's a percentage off the total price you spend, items that are half price when you buy two, or lowered prices on items when you buy two or more. Old Navy has some of the best coupons available, and they just get better as you get into things.
For example, if you have and Old Navy credit card, you will find that you can save an additional 10% off the cost of your purchase every single Tuesday when you shop with your Old Navy credit card. This is a great coupon that Old Navy only offers to cardholders.
If you're looking to find coupons to use when you shop Old Navy in-store or online, you're going to want to perform a quick internet search. You'll find coupons on some of the biggest savings websites in the world, on the Old Navy website and just about everywhere in between. You can use them in the stores or you can enter the codes at check out for major savings that will reduce the price of your order significantly.
Return Policy
Order something that doesn't fit and you need to quickly return it? The return policy at Old Navy is just another reason to love shopping here this time of year for your holiday apparel. You can return or exchange items through the mail or in the store, and you can do both without hassle. Just take your item into the store and ask for a new size, different color or a refund. Provide your receipt and the store is happy to accommodate you in any way that they can. They also allow you to do this through the mail, and you might be surprised just how quickly you can receive a new item or a refund when you make your exchanges in this manner.
Photo by Justin Sullivan/Getty Images