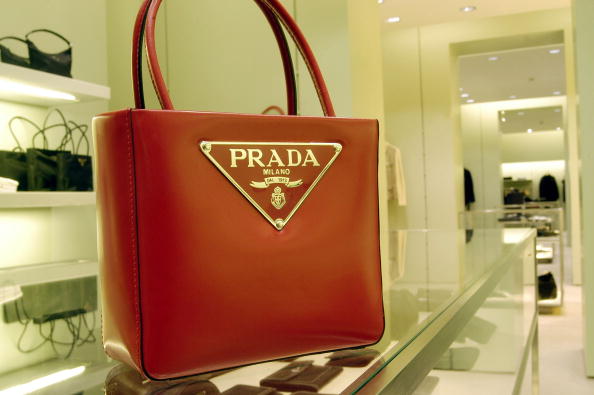 It shouldn't come as a shock that many couture designer brands like Prada have a price range that spans through the galaxy. In fact, purchasing a simple purse falls somewhere in between an arm and a leg and your first born child. With all the expenses we have to deal with, where does one get the money to splurge on outlandish price tags?! Luckily, you don't have to spend a huge chunk of your life savings just to own a small piece of Prada beauty – there are actually a few reasonably priced purses, albeit more on the mini side. Still, some of their more reasonably priced purses are actually very lust worthy items that any fashion-conscious woman would love to have in their possession.
Here are five of the most reasonably priced Prada purses:
1. Raso Satin Mini Hobo – $365
The perfect mini purse for a night out. Made of satin, the lovely purse comes in Champagne and Nero-black colors.
2. Tessuto Nylon Bow Crossbody Bag – $430
With its bow accented style and delicate shoulder strap, this petite purse is the epitome of ladylike fashion. It comes in both black and peony pink colors.
3. Vitello Grain Mini Hobo Bag – $650
This sleek and timeless purse is made of genuine leather and is the ultimate classic Prada purse. It comes in classic black and a bright red hue.
4. Mini Camera Saffiano Crossbody Bag – $650
The Italian made mini camera style bag has a removable cross body strap, perfect as a shoulder bag or a clutch. It also comes in an array of colors, including Bluette-Blue, Fuoco-Red, Inchiostro-Blue, Necro-Black and Peonia-Pink.
5. Saffiano Crossbody Clutch – $680
The thin and sleek clutch purse comes from the Marmo capsule collection and is designed in fine leather. It may be thin but can hold a lot with its four credit card slots, interior mirror, and three pockets inside.
(Photo by Franco Origlia/Getty Images)