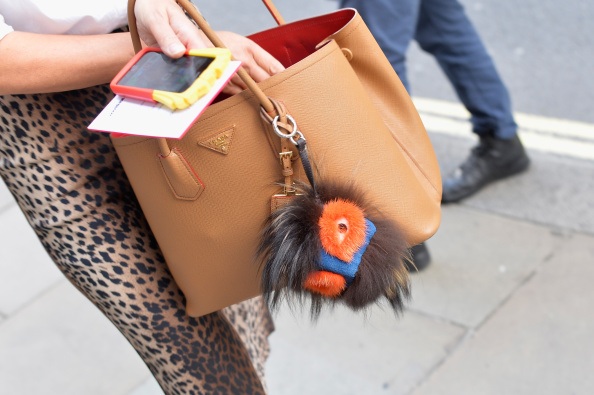 For many of us, designer purses aren't something that we purchase regularly. In fact, some of us may even own just one designer item, or maybe even none at all. However, if you are looking to treat yourself, one great designer to check out is Prada, specifically the popular Prada Saffiano purse. The everyday tote bag is the perfect addition to your designer collection – be it your first or your twenty first item – and can be considered worth the cost for some people.  The Saffiano purse is made of pure leather and was carefully crafted in the Prada hometown of Italy. It has double top handles, a magnetic clip closure, the Saffiano leather triangle that has metal lettering, protective metal feet and Prada logo lining. It comes in a variety of colors, including Bluette-Blue, Caramello-Caramel,  Fuoco-Red, Marmo-Grey, Nero-Black, Peonia-Pink, and Royal-Blue.
So is the purse worth it? Well, consider this: the lofty price tag ranges from $2,200 to $2,500. At over $2,000, the bag's cost is the same as monthly rent in the bigger cities, like New York and Los Angeles – for some states, that's even more than a month's rent. Yes, you could live in an apartment for a month or two for the price of the bag! If that doesn't sound (too) insane to you, then you just might be in the market for a Saffiano bag. If you are, you won't be disappointed based on what people who have purchased the purse are saying about it.
According to those who've bought it, the beautiful is nothing short of sheer perfection. People who have purchased the purse have consistently been impressed and satisfied with the product, noting its durability and sturdiness quite large in size and fits practically anything in there. If you like large structured bags you'll love this one. It's listed as an everyday type of bag but really had a more professional look to it.  It is apparently impeccably constructed and the overall consensus is that it is well worth it.
(Photo by Gareth Cattermole/Getty Images)