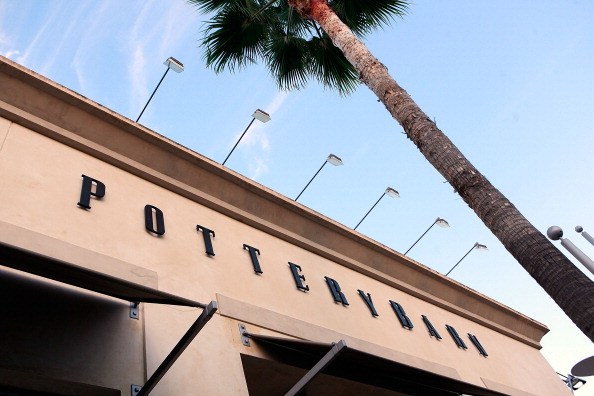 The Pottery Barn credit card is worth it if you shop the store on a regular basis. The card has plenty of great options for people who want to save, easily access and manage their account and earn rewards, points and bonuses on every purchase they make at the retail store. The card comes with more benefits than many other retail stores, and it can be used online and in stores. It can also be used in any Pottery Barn Kids and Baby location so that you can get all that you need to decorate your home in one easy stop.
Before you make the decision to apply for a Pottery Barn credit card, however, you should ask yourself a few simple questions. Are you planning on using this card regularly? Do you think that your credit is good enough to have this card? Are you only planning on using the card for the initial purchase discount and then never using it again? Additionally, do you plan on paying the balance in full each month or will you carry a balance? These are very important questions that you have to ask for a very specific reason; applying for a card will affect your credit.
If you plan on using this card regularly, a 3-8 point change in your credit score is not going to mean too much to you, since it will easily go back up with on-time payments. If you don't think that your credit is already excellent, you run the risk of further lowering your credit score and all for nothing. If your credit score is not good enough for the card, your inquiry will further damage your already questionable credit, and you simply cannot afford to take that risk. If you plan on using the card because you receive a discount on your current purchase, but then you plan on never using it again, you might have even more issues. The reason is that your credit will take a hit, and it's not worth that hit for a small discount. Finally, if you don't plan on paying the balance in full each month, you run the risk of affecting your credit by carrying a balance – additionally, your purchases become that much more expensive. If you carry a balance more than 30 percent of your credit limit, it does have a negative effect on your credit score.
These are all important questions to ask, and they are all important considerations. The way you use your card, the reason you apply for the card and the affect it has on your credit score should be something you consider seriously. If you haven't perfect credit in the first place, it's often not worth the risk of applying for this card. However, if you do have good credit and good intentions of not going into debt, the Pottery Barn credit card is the perfect card for you. Find out why this card is so amazing.
Pottery Barn Credit Card Benefits
One of the most enticing offers when you receive a Pottery Barn credit card is the fact that there is no annual fee associated with this card. Comenity bank is the bank that issues cards on behalf of Pottery Barn, and they offer this incentive to all qualified customers as a way of thanking them for their business. The other nice incentive with the application for this card is the fact that you get to have a full year of no interest provided your first purchase exceeds $750. What does this mean? This means you can apply for the card, make a significant purchase and then spend an entire year paying it off. As long as you pay the balance in full by the one year mark, you will not be charged any interest fees for your purchase. It's a great way to finance that new nursery, office or even to decorate your new house without coming fully out of pocket all at once. And it doesn't increase the cost of anything you purchase.
Anytime you make a purchase of at least $250, you will receive promotions. You can choose to receive points or discounts or other options; it's up to you. Purchases over $750 allow cardholders to choose whether or not they want points to earn free product or discounts, or if they would like to receive promotional financing offers on their purchase instead.
The important thing to note is that once a year has passed, your interest rate will be anywhere from 19% to 22.8%. It's slightly higher than many store credit cards, but the more you spend the more you save in terms of financing and interest.
Finally, one of the other features that cardholders appreciate the most is the simple application for a higher credit limit. You can increase your credit limit by calling 866-234-2029. It's a simple way to go about asking for a limit increase, which is going to be something a customer service representative decides. Provided you pay on time and always pay at least the minimum amount due, and that you never have any late payments, missed payments or you are not constantly exceeding your credit limit, you will find that a credit limit increase is something that the bank is happy to extend to its customers.
Finally, another of the impressive benefits of this card is the online account access. You will find that this 24/7 access makes it very simple for you to maintain good credit by making timely payments and always knowing what's happening on your card. You can sign up for alerts and you are protected in the instance of fraud. Additionally, the Pottery Barn credit card is going to give you the choice to go green by offering you paperless statements that come electronically.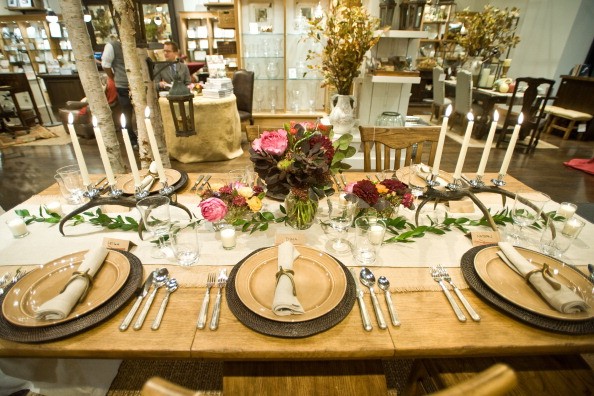 Pottery Barn Credit Card Application
The application process is so simple. You have three options when it comes to applying for a Pottery Barn credit card. You can apply at home online, in the store, or you can mail in an application you print online or take from the store. All three are exactly the same as far as information that you have to provide. You will be asked to provide your name, address, email, phone, Social Security Number, place of employment, financial information such as your annual income and mortgage or rent payment, your time at your place of business and your residence, and a few more things.
Once you provide this information, it's imperative you check to see that it is completely accurate. The worst thing you can do is submit an application with incorrect information. Even if the incorrect information is a slight misspelling on your name thanks to autocorrect or a 1 than looks like a 7 in your Social, you will be denied a credit card.
Once you have provided the correct information, it's also imperative that you carefully read the terms and conditions that the issuing bank provides. These are the terms that might cause you to decide you no longer want to apply for the Pottery Barn credit card. If you agree to them, you will choose the option that states you agree to them. You will then either submit your application online or to a Pottery Barn clerk and wait for approval. If you are approved, you will be provided information immediately. If you are not, you will be given a denial or a request to view your credit more carefully. The company will then contact you with the reasons why they chose not to issue you credit, or they will review your information further and make the decision whether or not to give you credit based on that. Either way, you will receive a letter in the mail with this information within 30 days of your application submission.
Pottery Barn Credit Card Reviews
With so many different credit cards in the world, it's not unusual to find some people who are just unhappy with the service they get from certain cards. There is always someone that doesn't like the card, the customer service and/or the something or other than comes along with the card when cardholders are approved for credit. However, most of the reviews of the Pottery Barn credit card are very positive. It's difficult to find one that is not positive. In fact, there are so many positive reviews of this card it's impossible to pick what cardholders love most about their Pottery Barn cards.
What most people seem to love is the great customer service. Many cardholders agree that the wait time to speak to a customer service representative is not long at all. They're not being asked to hold for long periods of time, and they're not shuffled from one rep to another without any help from any. They're helped quickly and efficiently, and with personable representatives. It's a good thing to have a card when customer service is a pleasure to deal with.
Additionally, many people are very happy with the credit limit increase calls. So many people say that they were able to request a credit limit increase almost right away with this card and get it without any issues. Some cardholders said they called within weeks of getting their card to ask for an increase and were given as much as an $800 increase within five minutes of asking. It's just another testament to how good the customer service reps are.
Something else that cardholders like is the time in which it takes payments to post to the accounts of each cardholder. While some store credit card companies are known to hold off on actually posting payments to their accounts for as many as 15 days so that they can allow higher balances to accrue more interest and increase their profits, the Pottery Barn credit card doesn't do this. They post payments right away without any waiting period. If you pay your payment on the first, your payment posts to your account on the first to lower your balance and keep your card from accruing additional interest you don't need or want to bother with.
Other cardholders are very impressed with the benefits of the Pottery Barn credit card as a whole. They are easy to use, easy to understand and easy to apply. The payment methods are also great for cardholders. Many appreciate the fact that they can pay their bill in-store, online or over the phone in addition to mailing their payments the old-fashioned way. The lack of paper bills when a cardholder chooses to go paperless is something else cardholders like. Not only does it keep the mailbox from becoming cluttered, it also helps cardholders go a bit greener, which is always appreciated.
As far as negative reviews about this card, there are so few. Some people claim they were approved for a Pottery Barn credit card and they weren't satisfied with the limit they were given. However, the limit is something the issuing bank chooses based on each individual applicant's credit history and income information. Additionally, other cardholders complained that they were denied several times and that their credit score was affected because of this. Of course, that is not the fault of the card issuer; that is the result of imperfect credit with too many blemishes.
As a whole, the Pottery Barn credit card is a great one for consumers. The billing statements are easy to read, the payment process very simple and the ease of use is great. If you are going to apply for a store credit card at a home décor store, Pottery Barn makes an excellent choice. This is a store that features everything from kitchen goods to bedrooms to kids' rooms, living rooms and accessories that can be used in any room of the house. It's a great store with locations in almost every major city, though the card works just as well online as it does in the catalog and in stores. Consider the terms and conditions and head to your nearest Pottery Barn or Pottery Barn Kids to get an application, or go online now to apply for the Pottery Barn credit card.  You won't regret it.
Photos by Getty Images