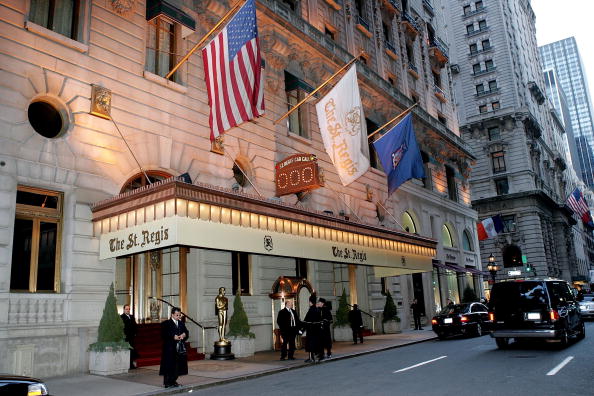 Anyone with a Starwood Preferred Guest account is going to earn additional Starpoints for any stay at an SPG hotel for the remainder of 2015. It's been announced recently that the Marriott Hotel company has purchased Starwood hotels, and the merger will take effect sometime halfway through the year, which means SPG members want to earn and use as many of their points as possible before the merger occurs and changes begin. Since we don't know yet what will happen to the value of your Starpoints when Marriott takes over, now is a good time to earn free points and use them while you still know precisely what you are getting with your account.
What everyone loves most about Starwood is that the hotels are among the higher-end hotels. You'll find some of the nicest properties in the world in the Starwood family, and they offer some of the most comprehensive and most lucrative Starpoints benefits of any hotel brand. Right now, the company is rewarding Starpoints members with a chance to earn more points than ever before by offering you a chance to earn an additional 2015 Starpoints during any stay between now and the beginning of 2016.
Since Starpoints are valued around 2.5 cents per point, the value of this promotion is roughly $50. It might not be enough to encourage anyone who is not already booked to stay at a SPG property before the end of the year to book now but if you are in the market for a hotel between now and the end of the month, you might want to consider an SPG property to take advantage of this particular offer. To take advantage of this offer, too, you will need to do nothing more than simply stay at a Starwood hotel by the end of the year. Points will post to your account anytime within 2 to 4 weeks of your stay.
To ensure your stay is as lucrative as possible, remember that Starwood hotels are also offering a fall getaway special at many of their hotel properties (excluding most hotels in Manhattan). Any Starpoints member who books a stay through December 20 at a participating SPG hotel will earn double the points on every dollar spent while you're in town. If you book between now and December 20, you'll get a bonus 2015 Starpoints as well as earn double the points (four per dollar) on everything you spend, including the cost of your room. That makes for a nice Christmas bonus to give yourself as you say goodbye to 2015 and prepare to welcome 2016 into your lives.
Photo by Getty Images