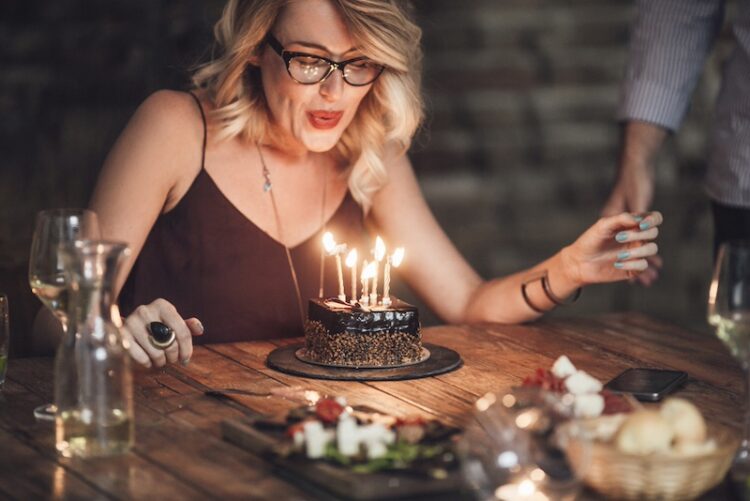 Who doesn't love celebrating their birthday with a little extra treat? With a whole day dedicated to you, it's the perfect opportunity to take advantage of freebies offered by businesses to make your special day even more special. Birthday freebies are a fun way to indulge in a range of complimentary goods and services, from food to entertainment, making this annual milestone a memorable event.
Often associated with loyalty programs or subscription deals, these birthday perks can range from free meals at your favorite restaurant to a day at the spa or amusement park. As more businesses recognize the importance of customer loyalty and appreciation, the list of available birthday freebies continues to grow each year. In this article, we will explore different types of birthday freebies, their benefits, and how to access these offers.
To make the most of these complimentary goodies, it's essential to plan ahead and be aware of the required steps to access these deals. Some offers might require pre-registration, while others could be available at your location with valid proof of your birthdate. Following these guidelines will ensure a smooth process to enjoy birthday freebies to the fullest, making your day a truly memorable one.
Understanding Birthday Freebies
Defining Birthday Freebies
Birthday freebies are complimentary gifts, discounts, or promotions offered by various businesses to customers on or around their birthdays. These special offers can range from free food at restaurants, discounted shopping at retail stores, or even unique experiences such as spa treatments or entertainment venues. To access these freebies, customers generally need to sign up for a loyalty program or newsletter from the business. This helps businesses establish a connection with customers and promote repeat visits.
Popularity of Birthday Freebies
The popularity of birthday freebies can be attributed to the benefits they provide for both consumers and businesses. For consumers, these freebies add an extra element of excitement and celebration to their special day, while also providing an opportunity to save money or try out a new product or service.
On the other hand, businesses view birthday freebies as an effective marketing tool to attract new customers and foster loyalty among existing ones. These promotions can help businesses:
Increase foot traffic: Offering birthday freebies can entice customers to visit a business, increasing the likelihood of additional purchases during their visit.
Stand out from competitors: Unique birthday offers can differentiate a business from its competitors by providing added value and a memorable experience to customers.
Strengthen customer relationships: By acknowledging and celebrating a customer's birthday, businesses can forge a personal connection with the customer, making them more likely to return in the future.
In summary, birthday freebies are mutually beneficial for both customers and businesses. They boost customer satisfaction and provide an effective marketing strategy for businesses in various industries.
Where to Find Birthday Freebies
Retail Offers
Many retail stores offer special discounts and freebies to customers on their birthdays. Some popular retailers that provide birthday perks include:
Sephora: Beauty Insiders receive a free birthday gift that can be redeemed in-store or online.
Anthropologie: Members of the AnthroPerks loyalty program receive a one-time 15% discount during their birthday month.
DSW: VIP members get a $5 birthday certificate to use in stores or online.
Remember to sign up for these retailers' loyalty programs to enjoy these birthday treats!
Restaurant Deals
Celebrate your birthday with a delicious meal at one of these popular establishments offering birthday discounts or freebies:
Starbucks: Register a Starbucks gift card with the Starbucks Rewards program, and enjoy a free birthday drink or treat.
Denny's: Show your ID on your birthday and get a free Build Your Own Grand Slam breakfast.
Baskin-Robbins: Sign up for the Birthday Club and receive a free scoop of ice cream on your birthday.
Always reach out to the restaurant to confirm the birthday deal, as offers may vary by location.
Online Giveaways
There are numerous websites and apps designed to help you find even more birthday freebies, such as:
Freebie Depot: Constantly updated list of birthday freebies, discounts, and offers available nationwide.
Hey, It's Free!: Regularly updated selection of birthday deals and discounts from various companies.
Birthday Freebies App: This mobile app aggregates birthday deals and offers from a wide range of sources.
Keep an eye on these platforms for updates on new birthday freebies and deals! Try to sign up or register ahead of your birthday month to ensure you receive all of the available offers.
Tips to Maximize Your Birthday Freebies
To fully enjoy the perks of birthday freebies, it's important to know the best strategies. Here are a few tips that will help you make the most out of your special day.
Signing Up Early
One key to maximizing your birthday freebies is to sign up for restaurants' and retailers' loyalty programs well in advance of your birthday. Many places require you to be a part of their program for a certain period of time before you can be eligible for the birthday offers. Start joining these programs at least a month before your birthday, so you won't miss out on any deals. Moreover, some establishments send out special offers ahead of time, which gives you more time to plan your birthday celebrations.
Benefits of signing up early:
Ensure eligibility for birthday perks
Receive offers ahead of time
Greater selection of deals to choose from
Checking Expiration Dates
When you receive your birthday freebies, it's important to check the expiration dates. Some offers may only be valid for a couple of days, while others may last the entire month. Always make a note of the deadline and prioritize using your freebies with the earliest expiration dates. This way, you won't miss out on any deals, and you can spread your celebrations throughout the month.
| Expiration Date | Priority |
| --- | --- |
| Expires in few days | Highest Priority |
| Expires in a week | Medium Priority |
| Expires within month | Lower Priority |
By following these simple tips, you will be able to maximize your birthday freebies and enjoy a memorable celebration.
Getting Beyond Birthday Freebies
While birthday freebies are a fun way to celebrate one's special day, there are plenty of other opportunities for customers to receive rewards and discounts all year long. The following sections explore year-round loyalty rewards and seasonal specials that businesses offer.
Year-Round Loyalty Rewards
Many businesses offer loyalty reward programs that provide benefits to customers not only on their birthdays but throughout the entire year. These programs often involve accumulating points with each purchase, which can then be redeemed for discounts, free items, or exclusive access to special promotions. Some examples of loyalty programs include:
Coffee shops: Customers can earn points for each coffee or snack purchase and redeem them for free drinks or discounts on future orders.
Retail stores: Shoppers can accumulate points based on their total spending, and then receive offers like money off or percentage discounts on future purchases.
Restaurants: Diners may earn points for each meal they enjoy at the establishment and use them to receive discounts or complimentary appetizers or desserts.
Seasonal Specials
In addition to year-round loyalty rewards, many businesses offer seasonal specials that can help customers save money and enjoy unique experiences. These limited-time promotions usually coincide with holidays, major events, or changes in weather patterns. Some examples of seasonal specials include:
Holiday promotions: Businesses may offer special deals or discounts during specific holidays, such as Valentine's Day, Halloween, or Christmas.
Summer and winter sales: Retailers often provide discounts on seasonal items when the season is coming to an end, making it a great time to shop for bargains.
Limited-time menu items: Restaurants may introduce seasonal dishes or beverages that are only available for a short time, giving customers a chance to try something new.
By taking advantage of year-round loyalty rewards and seasonal specials, customers can enjoy the perks of various promotions, not just on their birthdays, but throughout the entire year.
Your Rights and Obligations
When it comes to birthday freebies, it's essential to be aware of your rights and obligations as a consumer. This section will discuss two primary concerns: Privacy Concerns and Terms and Conditions.
Privacy Concerns
Many companies offer birthday freebies as a way to build their customer database and marketing efforts. However, this might raise privacy concerns for some individuals. When signing up for free offers, be sure to read the company's privacy policy to understand how your information will be used.
Is your data shared with third parties?
Can you opt out of promotional emails?
How do they protect your personal information?
Make informed decisions about sharing your information and consider adopting strategies to protect your privacy, such as using a separate email address specifically for these offers.
Terms and Conditions
While everyone loves a good birthday freebie, be mindful of the terms and conditions associated with each offer. Companies often have specific rules that customers must follow.
Eligibility: Are there any restrictions on who can redeem the offer, such as age limits or location requirements?
Expiration: Many freebies expire quickly, usually within a day or two of your birthday. Make sure to check the expiration date and use your offer before it's too late.
Purchase Requirements: Some offers may require a minimum purchase or another qualifying action, like signing up for a rewards program. Be aware of these stipulations before attempting to redeem your freebie.
Presentation: Keep in mind that you may need to present valid identification or provide proof of your birthdate to redeem your offer.
By understanding your rights and obligations as a consumer, you can enjoy birthday freebies while protecting your privacy and navigating the terms and conditions effectively.