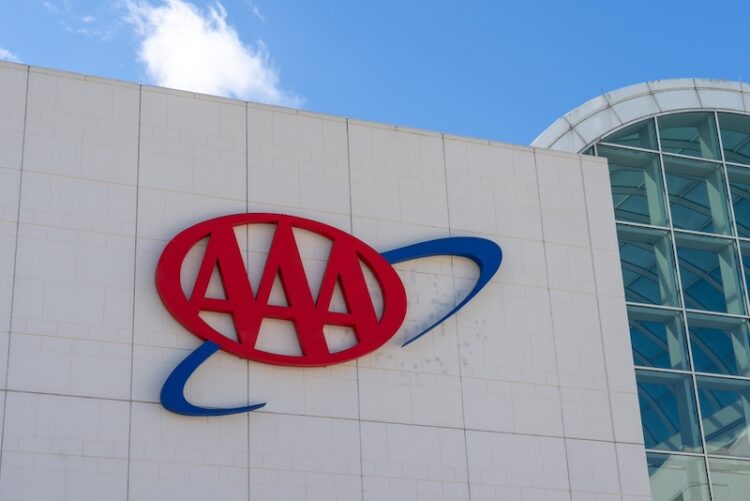 AAA membership offers individuals a myriad of benefits, ranging from roadside assistance to exclusive discounts. With over 57 million members, this American Automobile Association stands as a reliable source for drivers, who can access services through both branch offices and online platforms. Becoming a member provides peace of mind and various amenities for automobile owners in the nation.
There are three membership levels available, namely Classic, Plus, and Premier. Each level has its own set of benefits and annual fees, with the Classic membership priced at $56 per year, Plus at $90 per year, and Premier at $119 per year. Depending on the chosen membership level, individuals can access enhanced services, including free towing, Travel services, DMV assistance, and identity theft monitoring.
Members also have the convenience of managing their AAA accounts online. They can make payments, update their membership, file or track insurance claims, and access various other member benefits. With a variety of services to suit diverse needs, a AAA membership offers value, security, and savings for drivers across the United States.
What is AAA Membership
AAA Membership is a service offered by the American Automobile Association, providing a wide range of benefits to its members. This membership is aimed at helping individuals and families in their daily lives, as well as during their travels. The membership covers various aspects such as roadside assistance, discounts, and savings, and offers peace of mind to its members.
AAA Membership grants access to an extensive network of discounts and perks, which can be availed by showing the membership card or making online reservations with partner companies that provide AAA member discounts. These benefits extend to various aspects of life, ranging from theme park tickets, car insurance, and car repair services. Additionally, AAA has more than 80,000 deals and rewards that help offset the annual membership cost.
The pricing for AAA Membership starts at around $1 per week, with an annual renewal price varying depending on the membership level selected. There are multiple membership levels available, such as Classic, Plus, and Premier, each offering different benefits. Typically, higher membership levels offer enhanced services, like extended towing distances and additional benefits.
In summary, AAA Membership provides valuable support to its members by offering a range of benefits, discounts, and services, all aimed at making daily life and travel more convenient and affordable.
Types of AAA Membership
AAA offers three main membership levels, catering to the various needs and budgets of its members. Each plan comes with its own set of benefits, centered around providing top-notch roadside assistance and exclusive discounts and services to its members.
The Classic Membership plan is the most basic offering and provides essential services, such as 5-mile tows, which are designed to give members peace of mind while on the road. The cost of the Classic Membership is $64.99 per year.
The Plus Membership plan is a step up from the Classic, providing members with access to a greater range of benefits, including 100-mile tows. This plan is priced at $99.99 per year and offers more substantial assistance and added convenience to the members.
Finally, the Premier Membership plan offers the most comprehensive package, available for $124.99 per year. This premium option includes 200-mile tows along with other exclusive benefits for the discerning AAA member.
Apart from these membership plans, AAA allows the addition of family members at a reduced fee, ensuring that the whole family can enjoy the security, savings, and benefits offered by a AAA membership. Moreover, members are encouraged to take advantage of the option for automated AAA membership renewal, allowing for seamless maintenance of the benefits and added convenience.
By tailoring their membership plans to cater to the diverse needs of their clientele, AAA ensures that individuals and families can find the perfect fit to enjoy security, peace of mind, and a plethora of benefits throughout their membership.
Membership Benefits
AAA membership offers a variety of benefits that cater to the needs of travelers, drivers, and those who enjoy savings on everyday expenses. This section will discuss the following key benefits: Roadside Assistance, Travel Discounts, and Insurance Services.
Roadside Assistance
AAA roadside assistance is renowned for its unparalleled service and reliability. With a AAA membership, you can expect:
Towing services to a nearby repair facility or to a chosen destination within a specified distance
Battery jump-starts to get back on the road quickly
Flat tire service to assist in changing the tire with your spare
Vehicle lockout services to help regain access to your locked car
Fuel delivery when you run out of gas on the road
AAA also offers an extended 24-month/24,000-mile parts and labor warranty, ensuring its members receive the best care possible when it comes to car repairs.
Travel Discounts
AAA membership provides numerous travel discounts and perks, enhancing your journey while saving you money. Some of these travel benefits include:
Hotel discounts: Receive exclusive rates at participating hotels worldwide
Car rental savings: Enjoy discounts and offers on car rentals from major rental agencies
Cruise and vacation packages: Benefit from competitive discounts on cruise bookings and vacation packages
Additionally, AAA offers travel planning tools and resources, such as maps, guides, and expert advice, to make your trip planning process as smooth as possible.
Insurance Services
AAA members can take advantage of a range of insurance services designed to provide financial protection in various situations. These services include:
Auto insurance: Obtain extensive coverage for your vehicle with competitive rates
Homeowners insurance: Secure comprehensive coverage for your home and property
Life insurance: Ensure peace of mind with customized life insurance policies tailored to meet your needs
By becoming a AAA member, you gain access to valuable insurance products and services tailored to fit your lifestyle, while providing the protection and assistance you require.
Membership Pricing and Subscription Options
AAA offers various membership levels to cater to the needs of different consumers. The three main levels include Classic, Plus, and Premier. Each of these levels comes with its own set of benefits and pricing.
Classic Level: The Classic AAA membership costs $64.99 per year. With this level, members can enjoy up to 5-mile tows and other basic roadside assistance services.
Plus Level: Priced at $99.99 per year, a Plus membership offers additional benefits compared to the Classic level. Members benefit from 100-mile tows and increased services in roadside assistance.
Premier Level: As the most comprehensive membership level, Premier memberships are available for $124.99 per year. Subscribers receive 200-mile+ tows, trip interruption coverage, travel accident insurance, and a free one-day rental car with every tow.
When choosing a subscription, it is essential to consider the features, pricing, and services that best suit the member's needs. All AAA plans aim to provide a wide range of benefits and services to individuals traveling on the road. In summary, AAA memberships offer a variety of options to cater to diverse travel requirements and budgets.
How to Obtain a AAA Membership
Acquiring a AAA Membership is a straightforward process that can be completed either online or in person at a local branch. AAA offers different membership plans, such as Classic, Plus, and Premier, each with varying benefits and pricing.
To begin the process of obtaining a AAA Membership, visit the official AAA website. Here, prospective members can choose from a selection of membership plans, which include:
Classic Plan at $64.99 per year, offering 5-mile tows
Plus Plan priced at $99.99 per year, providing 100-mile tows
Premier Plan – the best value at $124.99 per year, with 200-mile+ tows
Once a suitable plan is selected, provide the required personal information, such as name, contact details, and address. Payment can be made through secure online methods. It's important to note that roadside assistance benefits become available 48 hours after the membership purchase.
Alternatively, visit a local AAA branch to sign up for membership in person. Staff members can assist with the selection of a plan and answer any questions about the benefits and coverage.
After a successful AAA Membership signup, members will receive a AAA card indicating their chosen membership tier. This card serves as proof of membership and can be used to access benefits and services, such as towing and lockout assistance.
Remember to stay updated on the AAA Membership account, as many plans offer automatic renewal, ensuring continued access to valuable benefits and services year after year.
Frequently Asked Questions
AAA membership offers numerous benefits to its members, from roadside assistance to travel discounts. In order to better understand the offerings and policies, we have compiled a list of frequently asked questions.
1. What benefits are included in an AAA membership?
AAA membership provides a variety of benefits such as roadside assistance, travel planning services, free maps and travel guides, and exclusive discounts at participating retailers and service providers.
2. How can I manage my AAA membership account?
You can manage your AAA membership account by logging into the AAA website using your user ID and password. Once logged in, you can update your personal information, view your membership status, request a replacement card, and access other member benefits.
3. Does my AAA membership cover other family members?
AAA offers different membership plans to suit your needs. Some plans include coverage for additional family members, while others may require the purchase of separate memberships. It's essential to review your specific membership plan to determine if it covers the other members of your family.
4. What should I do if I lose my AAA membership card?
In case you lose your membership card, you can instantly print a paper version or request a new plastic replacement card through the AAA website by logging into your account.
5. Can I use my AAA membership for discounts while traveling?
Yes, your AAA membership card can be used to access member-only discounts at various locations around the world. You can shop online with over 30,000 retailers and show your card at participating businesses to enjoy exclusive savings.
Remember to always check your specific membership benefits and ensure that you are aware of the discounts and coverage available to you.
Conclusion
AAA membership offers valuable benefits for individuals who travel regularly on the road. With roadside assistance services, members can feel confident that help is available if their car experiences any issues. Furthermore, AAA can help arrange a rental car for members if their vehicle requires repairs, ensuring they can continue with their journey smoothly.
The cost of AAA membership varies by region, with fees generally increasing as additional services and coverage are provided. For example, in California, Nevada, and Utah, Plus membership costs $91 per year, while Premier membership is $119 per year. While the differences in pricing should be considered, many members find the additional benefits provided by higher-tier memberships to be worthwhile.
Associate and gift membership options are available, allowing individuals to share the benefits and security of AAA with their loved ones. Automated AAA membership renewal can also help save time and money, ensuring continued protection and access to benefits for members and their families.
In summary, AAA membership can provide assistance to regular road travelers. By considering the benefits and pricing associated with various membership tiers, individuals can determine the best plan to suit their needs and enjoy a confident and secure traveling experience.