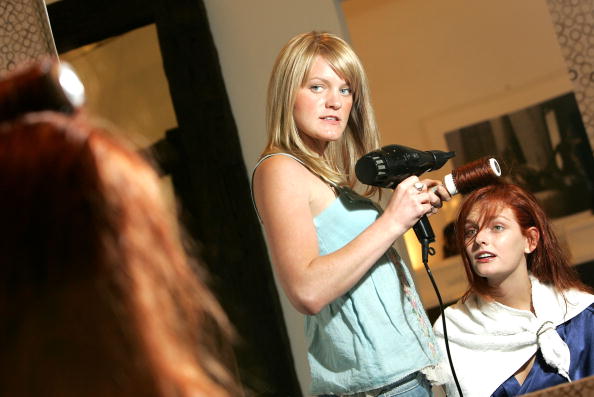 You could go to a high-end hair salon and get your tresses worked on, cut, styled and blow-dried for a pretty and very expensive penny – but why would you do that to yourself? If you're in a crunch for cash and can't afford to spend loads of money on a single hair appointment or if you just want to save money and can't justify a single expensive hair session, you should check out Walmart SmartStyle. I know… a Walmart hair salon?! But it's more like a great hair salon that just happens to be in a Walmart store. The SmartStyle hair salon is actually part of the Regis Corporation, the largest owner and leading operator of hair salons around the world. It is affordable, but it's also a quality, full service salon that you could go into for a haircut or color service. Some may even argue that it's just as good – if not even better – than those high-end salons that charge an arm and a leg for a little snip here and there!
Located exclusively in Walmart stores, don't be fooled by their location – they are affordable when it comes to prices, but their quality is anything but cheap! They have a full range of services to fit practically everyone's needs and they also carry a full line of  professional haircare products that are affordable. They also use reputable, high-end products from brand names including Paul Mitchell, Redkin, Bed Head TIGI, Sexyhair, Biolage and more. Another great aspect: there's no need for an appointment, as you can always walk in.
You can save a ton of money with them not only through their everyday low and affordable prices, but also through their various specials of the season. Currently, you can buy one and get one half off of styling and finishing products; get 20% off your retail purchase with any service; buy one get one half off of Paul Mitchell as well as DESIGNLINE products; and 20% off Enchanted Midnight Leave-In Conditioner with any service. There always seems to be a great deal going on at SmartStyle! Also, when signing up for their emails for the first time, you'll receive a $2 coupon for a future haircut. There seems to always be opportunities to save even more – how great is that?!
(Photo by Mark Mainz/Getty Images)