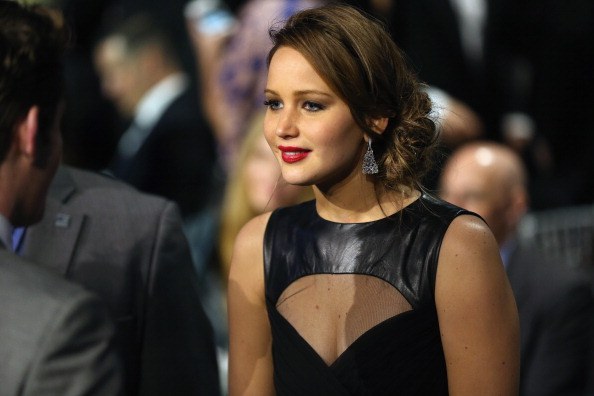 With the holidays coming up rather quickly, that only means one thing: holiday parties galore! This is the special time of year where many families and friends gather together after not seeing each other for quite some time and many of these gatherings tend to lean toward the fancier and more formal side quite often. Whether it's a work or school holiday party or a family gathering, you definitely want to look your utmost best. This is the time of year that many of us shop for that perfect dress or fancy outfit to don during one of the many parties and events of the season. It's the time of year where many people dress up and try to look just as good as though they were attending a wedding or even the prom. While prom is practically half a year away, you don't have to save the glitz and glamour for the summer – why not use one of your prom hairstyles (or even better, practice on it!) during the holidays?
Here are five easy prom hairstyles to wear to your next holiday gathering:
Bouncy Waves
Prep your freshly washed hair with volumizing spray and/or mousse before blowing out your hair with a rounded brush. If your hair is pin-straight, put your hair in curlers or use a curling iron to get those waves.
Formal Updo
If there is a hairstyle that can turn anything casual into something appropriate for a formal event, it's an updo – or simply a lovely bun. It's elegant and easy, even though it tends to look more intricate than it really is.
Pouff Bangs
As long as you're okay with showing off your forehead, this is a great flattering look for pretty much anybody, and it's super simple to do. All you need to do is gather and pouff up the hair at the top of your head – basically your bangs, if you have them. Be sure to make sure the rest of your hair has some body too to keep it balanced out and even better looking.
High Ponytail
While many think that high ponytails only work on schoolgirls and cheerleaders, nothing could be further from the truth! A high ponytail looks sleek and put together while also making your outfit the star of the show and highlighting your beauty rather than taking all of the attention away. It's definitely an underrated hairstyle that should be used more!
Messy Side Bun
I wore this when I was the maid of honor for my best friend's wedding and it's such a versatile hairstyle that can be used for any special occasion. The fact that it's not completely put together gives it a slightly more relaxed feel (perfect for the often-stress inducing holidays) but also gives it a classy and elegant edge.
(Photo by Christopher Polk/Getty Images for BFCA)