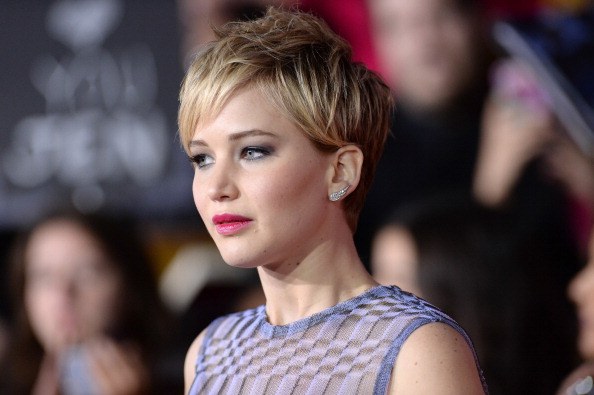 Since she first burst onto our radar as long-haired heroine Katniss Everdeen, Jennifer Lawrence has captivated audiences everywhere. From her real-girl personality to her award-winning roles to her classic fashion, she has done nothing but wow many of us. Say what you want about J-Law, but you can't deny that she's always had great tresses. From her long, brown hair as Katniss to her current blond pixie bob, she's got some really great locks going on. Now, even you can get hair like Jennifer's current pixie bob! Her hair stylist Jenny Cho gives some tips that she's used with Jennifer personally to help you achieve your best J-Law hairdo.
Here's how to get hair like Jennifer Lawrence:
– Get a pixie haircut (like the one shown below) or if you can't seem to fully commit to a pixie, go for a slightly longer pixie bob. Either way, hair grows and if you get a pixie cut initially, it will eventually make it into a pixie bob.
– Opt for layers. Once your pixie cut starts to get longer and is almost at a bob length, get layers put into your hair for better texture as well as apply mousse when styling.
– Change things up a little. As the hair grows, it can be a challenge to style it so you have to be a bit open to trying new and different things. You can even experiment using bobby pins and other fun hair accessories.
– Utilize styling products. With all the hair products and tools out there, there's no shortage of what you can use. Cho also recommends in investing in a good hair dryer and a flat iron.
– Keep it low maintenance. You really don't need to do much with this hairstyle, especially when you first get a pixie cut. You can just wake up, throw some cream onto the ends and go.
Here's a helpful video tutorial on how to get Jennifer's pixie haircut:
(Photo by Jason Merritt/Getty Images)