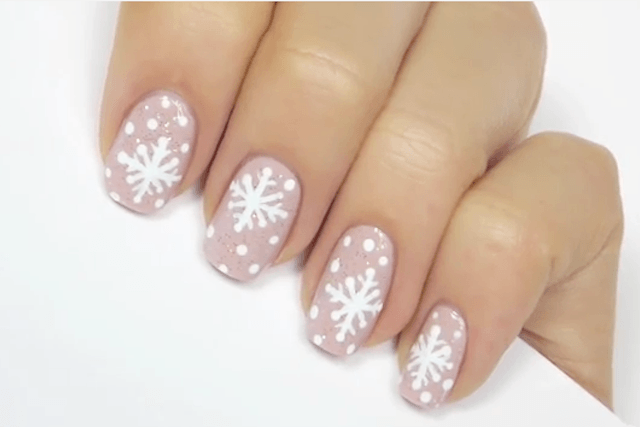 With fall in full swing and winter coming closer than we would like to admit, it's not a bad time to start thinking about the coming months, especially when it comes to the major holidays that are surely to come upon us soon enough. Winter months bring along a whole different wardrobe in most places and fashion is still a concern for many of us. One thing that brings about a seasonal change are your nails – particularly the various nail designs we keep up in the winter. While some people could care less about their nails (yes, they do exist), there are also those of us who can't resist a good nail design or color every so often. Wipe off the bright summer and warmer fall polish off those hands and feet and get ready for the metallic and jewel-toned winter hues! After all, the colors for the winter tend to reflect on the darker, moody and more subdued nature of the season. We also can't forget the cheeriness of the season as well, with glitter and bright reds also taking center stage on your digits. There are so many great
nail designs
for winter – here are five of the best!
1. Gold Glitter
Nothing says the holiday season than gold hues with some festive glitter to go along with it. This is perfect to spread a little holiday joy with and pair with any outfit at your upcoming holiday parties.
2. Candy Cane Red and White Stripes
One of the most fun and yet most simple nail designs is the candy cane (or peppermint) stripes that find a perfect combination of red and white onto your nails.
3. Winter Snowflake Nail Art
Most of the country is often found covered in white snow during the winter and this design is perfect for those who can experience it as well as those who don't even really know what snow is.
4. Snowman Nail Art
Nothing says winter better than good ol' Frosty! This Snowman design is fairly an easy one to do and is practically guaranteed a big smile from many.
5. Ruby Red Glitter
Ruby red is the color of the winter season; it's happy, it's simple and it's festive. The additional glitter makes it holiday/winter season party ready.
(Photo Source: YouTube)