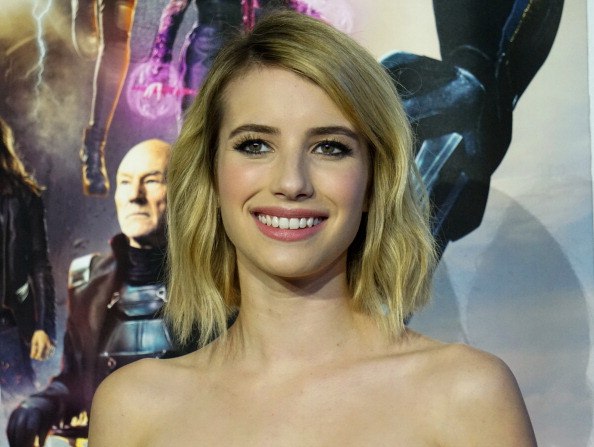 Long bobs, better known as a "Lob," is the must-have haircut as of late. It's a variation of the shorter  classic "The Bob" but can also be slightly on the longer side, which is a great combination for someone who wants a new and edgier look but can't commit to going too short when it comes to their tresses. It's all the rage in Hollywood these days, with celebrities such as Nicole Richie, Taylor Swift, Kristen Bell and Emma Roberts giving the cut a spin.  It's a no-fuss type of haircut that can easily be styled in a number of fun and chic yet easy ways – the options of hairstyles are endless! It's no wonder that it's become such a celeb favorite, as you can wear it pretty much anywhere and make it fun and event-appropriate depending on the way you style it. With winter coming up in the not-so-distant future, it's the perfect time to give the Lob a try and see if you like it enough to keep it going through the holidays. After all, it's not too short but is short enough to give you a newer look, especially if you previously had long hair.
Here are five long bob hairstyles that are perfect for winter:
1. The Angled Lob
The Lob style gives hair a lot more volume, even if there wasn't much there to begin with. It is shorter but long enough, so even if you're growing your hair out from a Lob, this style works well.
2. The Curly Lob
Whether your hair is natural curly or straight, this is a great go-to hairstyle that you can wear to work or even a night out on the town!
3. The Layered Lob
When you think of a bob, it is usually thought of as just one length. That's not always the case, and the layered bob will give your Lob more definition as well as some volume.
4. The Beachy Lob
Most may equate a beachy Lob hairstyle as only good for the summer season, but this style goes with any of the four seasons, no matter where you are! It's easy to style and looks great for any occasion.
5. The Wavy Lob
Soft waves are a great way to change up your style and give your hair some body and a bit of a personality. It's simple, chic and looks amazing on everyone!
(Photo by Mike Coppola/Getty Images)