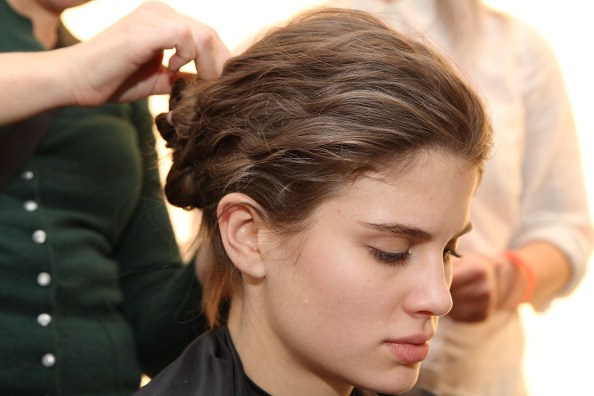 Let's face it: most of us, whether or not we like to admit it, suffer from dandruff. Those pesky flakes just won't stop showing up on our heads! It's an embarrassing situation that men and women alike experience and can be quite the problem. Luckily, this problem has several solutions on how to get rid of it.
Here are five great tips on show to get rid of dandruff:
1. Don't wash your hair daily with shampoo. Instead, wash it three times a week, which will help keep it oil-free as well as dandruff-free. Be sure to also brush your hair after washing it to remove dead skin as well as spread out your natural oils to keep your hair naturally moisturized.
2. Rinse your hair with apple cider vinegar. Thanks to the acidity in the vinegar, it helps to get rid of dandruff in hair. Get some vinegar according to the length and size of your hair, add equal parts water to it and spray your hair with the vinegar-based solution to say goodbye to flakes.
3. Treat your hair with olive oil. Apply lukewarm olive oil to your scalp and rub it in with a circular motion. For maximum results, apply it at night before you sleep and wash it out with shampoo in the morning.
4. Use an anti-dandruff shampoo. A good shampoo contains ingredients such as Selenium-sulfide, Salicylic acid, and Ketoconazole. Use these just three times a week maximum to keep your hair healthy.
5. Get hair massages. Massages in general can help our bodies to relax and release the pressure of every day stresses. Likewise, a hair/head massage helps to boost blood circulation towards our scalps. It will aid in keeping your hair moist as well as keep stress away.
Here's a helpful video on how to say goodbye to dandruff:
(Photo by Mireya Acierto/Getty Images)