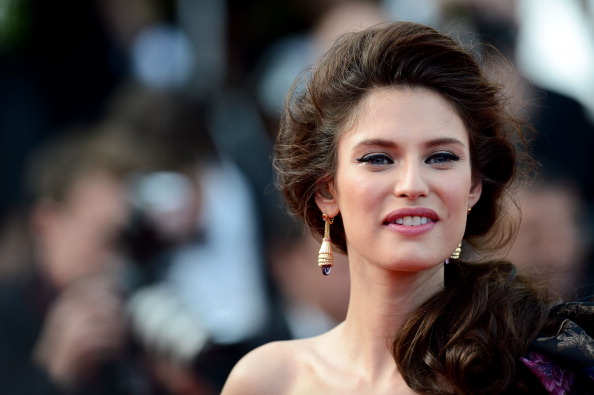 No matter where you are in the country or what the thermostat says, the season has changed and it is definitely fall! With the fall season comes different changes, especially in fashion. For many, long gone are the shorter locks that we donned at the beginning of the spring and summer – long is in come fall and winter! New hairstyles come to us each season, giving us the perfect opportunity to test out a new look or style we've never really done before.
Here are five beautiful long hairstyles for the fall:
1. Casual Curls
Using clean or day old dry hair, part your hair into 8 sections. You can use a 1 ¼ curling iron or hot rollers – hot rollers are less damaging to your hair than a curling iron, but a curling iron can get your curls in a little tighter, faster. Curl all 8 sections and once they are all curled, tousle your hair to give it body. Use a brush or fingers to loosen the curls in order to make them appear more natural.
2. Middle Parted
Begin your look by parting your hair right down the middle using any comb. Blow dry your hair using a round brush to make it as smooth as possible. You can leave as is or run your hair through your flat iron to make your locks even straighter. Use a shine spray at the ends of your hair to give it some added shine.
3. Pin Up Inspired Style
Start off by taking the front middle part of your hair and spray hairspray and then back comb with a fine tooth comb. Grab the hair and do a little twirl, curling your hair all the way in. Secure it with a bobby pin, Grab the side section of your hair, spray some hairspray, back comb to give it body and then lift and twist. Secure with a bobby pin. Repeat on the other side section and do the same so that it is the exact same. Curl the bottoms of hair when you are finished to style.
4. Side Ponytail
Part your dry hair as your desire. Gather your tresses into a side ponytail, securing it with a ponytail holder. Use a piece of hair from the ponytail to wrap around the ponytail holder, tucking into the holder once you are done. You can curl your hair in the ponytail or leave as is.
5. Fishtail Braid
Back comb your dry hair to give your tresses body at the roots. Gather the hair all to one side and split the hair into two sections, then begin the fishtail braid (see above video). Secure your braid with a ponytail holder and spray the whole thing with hairspray.
(Photo by Ian Gavan/Getty Images)