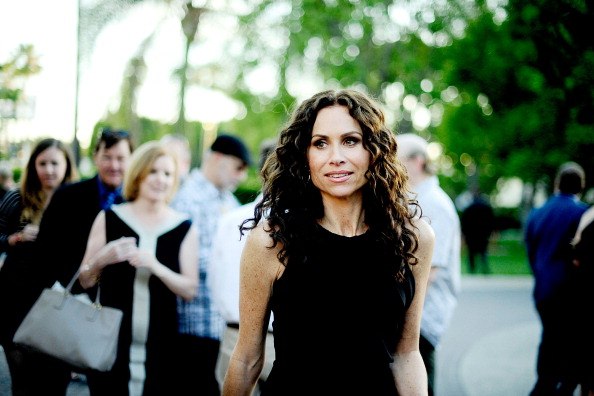 Whether you are lucky to be blessed with natural, long curly hair or you just want to give your long straight locks a new spin, there are a number of gorgeous hairstyles out there for you. Having naturally long curly locks is such a great thing, as you already have the volume part down. There are so many ways you can go with it: from an elegant up do to leaving it down and flowing or even a simple half up, half down will do the trick. For those ladies who have straight hair but want to do something new to their hair (like me!), the trick is to curl your hair first and then try out the different styles – curling your hair doesn't have to be the only thing you can do! When it comes to styling hair, one may think that styling long curly hair takes a long time and requires too many steps, but it's actually quite the contrary. For the most part, if you're naturally curly, you get to skip the step of having to curl your whole head before styling, and you don't have to worry if your hair is going to have enough volume or not.
One of the major occasions women want their hair to look best for is often for a special event or function, like a party, a date night or a night out on the town with the ladies. Most of us are very busy women with not a whole lot of time to devote to our hair. Relax – we've got it covered for you! Use one of these simple yet beautiful long curly hairstyles for your next night out:
Half Up, Half Down
This gorgeous look is the perfect fit for the princess in you! It's simple really – all you need is some hairspray and a handful of bobby pins and you are set.
Long Windy Braid
It's no secret that Disney's Frozen has taken over. One of the great things about the blockbuster movie is the great fashion that it entails, especially the hairstyles! Elsa's hairstyle is enviable, with many women trying out her long messy braid. Skip the curling stages if you already have long curly hair for an even quicker style!
Scrunched Curls
If you adore having your curls cascading down with a little bit of an edge, look no further than scrunched up curls. It brings back a retro vibe, like a bit of the 80's resurrected again. It's easy, slightly wild, flirty and fun – the perfect date night 'do!
Quick Messy Updo
Just because your hair is long doesn't mean you always have to wear it down. Instead, try this 'do that will not only get your hair out of your face, it's also a quick hairstyle to execute!
Natural Curls
While semi-intricate hairstyles are fun to attempt to execute, nothing is as timeless as tried and true as styling your natural curls. Just a swipe of curl enhancing gel and a blow of the hairdryer and you're set with your beautiful natural curly hair, ready for a night out!
(Photo by Jerod Harris/Getty Images)