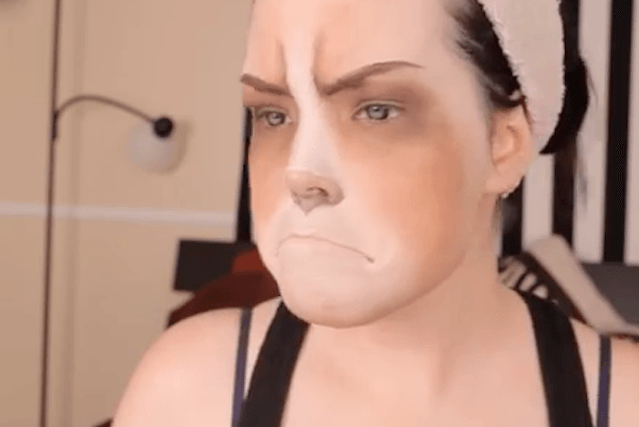 With September almost over, Halloween is quickly approaching and that can only mean one thing: time for you to start thinking about costumes!  Whether or not you have plans to go out this Halloween, it's still fun to get into the spirit by dressing up, even if it's merely to open the door for trick-or-treaters. On all Hallow's eve, you can be whatever you want to be; each year brings a new trend as well as old classics – the options are endless! While many people like to go to specialty seasonal costume stores for their outfits, others opt to create their own DIY Halloween costumes. Not only is it often cheaper, but homemade outfits just look that more authentic and less cheesy.
Here are five awesome DIY Halloween costumes for this year:
1. Olaf the Snowman
With the momentum of last year's Disney hit Frozen, there's without a doubt going to be an influx of Frozen-inspired  costumes this year, particularly Anna and Elsa. While many will argue that the scene-stealing Olaf is actually the best star, he also makes for an easy yet awesome Halloween costume! It can be used for girls or for boys… even adults can get in on this one! All you need is a white shirt, orange, white and black felt, white baseball cap, white pants/sweats, black shoes, stuffing for the nose, scissors, a hot glue gun and black pipe cleaners to complete the outfit.
2. Where's Waldo
A classic costume over the last few years, all you need to be Waldo (or Wenda) is a red and white striped shirt, red and white cap, black thick rimmed glasses and jeans. For Wenda, you could get a more triangular pair of glasses, as well as a denim skirt and red and white striped socks.
3. Grumpy Cat
This 24/7 angry-looking cat is having a moment: aside from being all over Internet, he is also soon getting his own movie! The key for the Grumpy Cat costume is all about the makeup: white face paint, a ton of brown eyeshadow, and a sponge to blend it all. When the face is finished, all you need to do is wear an all-white outfit and don brown cat ears and a cat tail. Don't forget to frown!
4. Wednesday Addams
Nothing screams Halloween better than one of the season's spookiest family members: Wednesday Addams! To transform into the sullen gal, you need to get a long black drew with long sleeves and a white Peter Pan collar – which, if it doesn't come with the dress, can be made and sewn on. Braid your hair into two pigtails, and apply white makeup to your face and hands to give you the look of very pale skin.
5. Minions
Despicable Me's adorable minions make for a great costume! All you need to be the banana-loving creatures is a yellow top and overalls, as well as a yellow beanie with black pipe cleaners and some goggles that you can either buy or make yourself. You can choose to paint your face or just leave as is with a little bit of makeup.
(Photo Source: YouTube)