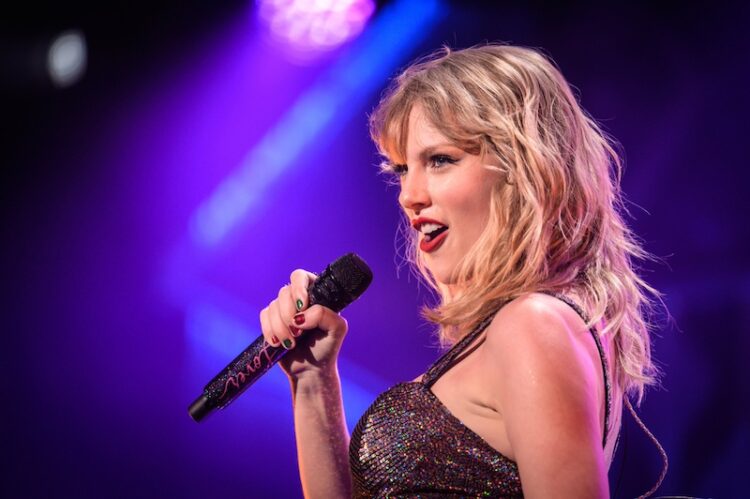 Taylor Swift, an American singer-songwriter and global sensation, has been in the spotlight since her teenage years. With a successful career spanning over a decade and counting, her fame and artistic talent have undeniably contributed to her impressive net worth. By analyzing her various sources of income, including album sales, tours, and brand endorsements, one can start to paint a picture of her financial growth and achievements.
Throughout her career, Taylor Swift has garnered numerous awards and accolades, demonstrating her prowess as a musical talent. Each new release generates not only millions of dollars in revenue but also solidifies her status as a pop culture icon. While her journey began with country music, she successfully transitioned into mainstream pop, dominating charts worldwide and expanding her fan base exponentially.
Endeavors outside of music have also played a significant role in bolstering Swift's net worth. From acting gigs to lucrative brand partnerships, she has continuously demonstrated her versatility as a performer and businesswoman. This multi-dimensional approach to her career allows her to continue flourishing financially while maintaining a strong connection with her audience.
Early Life and Career
Taylor Swift was born on December 13, 1989, in Reading, Pennsylvania. She developed a keen interest in music at a young age and began performing at talent shows and other local events. When she was 14, her family moved to Nashville, Tennessee, to support her pursuit of a music career.
Swift signed her first record deal with Big Machine Records in 2006, and later that year, she released her self-titled debut album. The album quickly gained popularity, featuring hits like "Tim McGraw" and "Teardrops on My Guitar." She followed up with her second album, "Fearless," in 2008, which included popular songs such as "Love Story" and "You Belong with Me." This album catapulted her to fame, winning multiple awards, including Album of the Year at the Grammy Awards.
Taylor's next significant release, "Speak Now," came in 2010, showcasing her growth as a songwriter. It became another commercial success for the star. Meanwhile, she continued to expand her presence in the industry, collaborating with other artists and even dabbling in acting roles. In 2012, she released "Red," which marked a transformation in her musical style, exploring different genres and solidifying her status as a prominent artist.
Throughout her career, Taylor Swift has consistently demonstrated impressive talent and a strong work ethic, leading to her impressive net worth. With a loyal fanbase and a diverse array of accomplishments under her belt, she's established herself as a musical powerhouse.
Music and Album Sales
Taylor Swift's music and album sales have played a significant role in her net worth. As one of the best-selling artists of all time, she has sold over 50 million albums and 150 million singles worldwide. Her debut self-titled album, released in 2006, sold over 7 million copies, setting the stage for an impressive career.
Her second album, "Fearless," released in 2008, became the best-selling album in the United States in 2009, selling over 10 million copies globally. This album featured iconic hits such as "Love Story" and "You Belong with Me," which helped to solidify her status as a pop and country sensation.
In 2010, Swift released her third album, "Speak Now," which sold over 1 million copies within the first week of its release. This marked her transition towards a more pop-oriented sound, showcased further in her 2012 album "Red," which sold over 6 million copies world-wide.
Her 2014 album, "1989," was another massive success, selling over 10 million copies and earning her three Grammy Awards, including Album of the Year.
In recent years, Swift has continued to thrive in the music industry with her 2017 album "Reputation," her 2019 album "Lover," and her 2020 albums "Folklore" and "Evermore," each contributing to her substantial net worth. These albums showcase her versatility as an artist while maintaining strong sales figures across the globe.
Tours and Performances
Taylor Swift has had a successful career with numerous tours and performances. Her first major concert tour, Fearless Tour (2009-2010), contributed to her growing fame and popularity. Comprising of 118 shows, the Fearless Tour had a total estimated gross of over $63 million.
In her follow-up tour, the Speak Now World Tour (2011-2012), Taylor stepped up her game by performing in larger venues with more extensive stage production. The Speak Now World Tour had a total of 111 shows and generated approximately $123 million in revenues.
Swift's third tour, The Red Tour (2013-2014), was a massive success. With 86 shows around the world, this tour brought in an estimated $150 million in total revenue. In addition, the tour's high demand led to the sale of over 1.7 million tickets.
The 1989 World Tour (2015) became her most lucrative tour up until that point. Featuring 85 shows, this tour grossed a staggering $250 million in total revenue. Swift gained further international recognition, and her fan base grew dramatically during this tour.
Her most recent tour, the Reputation Stadium Tour (2018), broke several records. With a total of 53 shows, it grossed over $345 million in revenue, making it the highest-grossing tour of her career.
Overall, Taylor Swift's tours and performances have played a significant role in her skyrocketing net worth. Through her concerts, she has connected with millions of fans worldwide and solidified her dominating presence in the music industry.
Brand Endorsements
Taylor Swift's career has been complemented by numerous brand endorsement deals, which significantly contribute to her net worth. In 2009, she partnered with Nashville-based band instrument manufacturer Keds to launch a limited-edition collection of sneakers featuring her RED album motifs. This partnership marked the beginning of her involvement with many iconic brands.
A remarkable deal was signed between Taylor Swift and CoverGirl in the early years of her career, making her the face of their new line of makeup products. This endorsement not only brought revenue but also cemented her status as a global influencer in the fashion industry. Subsequently, she collaborated with Diet Coke in 2013, becoming one of the brand's most prominent ambassadors and appearing in various ad campaigns.
In 2014, Swift tapped into the tech industry by partnering with Sony for a mutually beneficial relationship. This collaboration involved promoting Sony's electronics while featuring them in her music videos and social media posts.
The list of brands endorsing Taylor Swift doesn't end there. Here are a few more notable partnerships:
Elizabeth Arden: Swift created a series of perfume collections, including "Wonderstruck" and "Incredible Things."
Apple Music: Adopting a role as a spokesperson, Swift promoted their streaming service while also exclusively releasing her concert films on the platform.
AT&T: A multi-year deal with the telecommunications giant, featuring concerts, ads, and exclusive content.
These endorsements, among others, have undoubtedly contributed to Taylor Swift's immense net worth and global reach throughout her ever-evolving career.
Real Estate Investments
Taylor Swift has been known for her strategic real estate investments throughout her career. She owns several high-end properties across the United States, with an estimated combined worth of over $80 million.
In Los Angeles, she owns a Cape Cod-style home in Beverly Hills, valued at around $30 million. Additionally, Taylor has a midcentury modern home in the same neighborhood, described as a "pocket listing" worth about $20 million. These homes are located close to each other, providing the singer with multiple living options while in the LA area.
On the East Coast, Swift owns a $17 million, eight-bedroom oceanfront mansion in Watch Hill, Rhode Island. The grand estate reportedly offers panoramic views of the Atlantic Ocean and is a popular spot for her star-studded Fourth of July parties. In addition, she has a portfolio of properties in New York City, including a sprawling Tribeca penthouse and an adjacent townhouse.
These properties not only serve as luxurious retreats and private living spaces for the star but also hold significant potential for value appreciation over time. This shows how Taylor's diverse and upscale real estate investments contribute to her overall net worth.
Other Business Ventures
Taylor Swift has expanded her empire beyond music, with several successful business ventures contributing to her net worth. One notable endeavor is her line of signature fragrances, released in partnership with Elizabeth Arden. Her first perfume, Wonderstruck, debuted in 2011, followed by successful scents such as Taylor and Incredible Things.
In addition to fragrances, Taylor has entered the world of fashion. She collaborated with Keds in 2013, launching a limited-edition line of sneakers inspired by her personal style. Moreover, she partnered with the popular clothing brand Stella McCartney in 2019 to create a collection inspired by her album "Lover".
Swift's investments also include real estate, with her purchasing luxury homes in various cities across the United States. Some of her properties include estates in Nashville, Beverly Hills, and New York City. These properties not only serve as personal residences but also represent long-term investments for Swift.
Outside of her personal ventures, Taylor Swift has been known to be a savvy investor in tech companies. She took an equity stake in the music streaming service Tidal in 2015, alongside other high-profile artists like Jay-Z and Beyoncé.
Furthermore, it's worth noting that Taylor plays an active role in charity and philanthropy. While this may not directly contribute to her net worth, it showcases her keen interest in using her wealth and influence for good causes. Just to name a few, she has supported disaster relief efforts, education, and health causes through donations and fundraising efforts.
Philanthropy
Taylor Swift is well-known for her philanthropic efforts, often generously donating to various causes and organizations. Throughout her career, she has contributed to disaster relief efforts, educational initiatives, and health-related charities, among others.
In 2010, Swift donated $500,000 to help the victims of the devastating Nashville flood. Additionally, she has contributed to the Red Cross for disaster relief, providing $1 million for Louisiana flood victims in 2016, and $100,000 for the Tennessee wildfires later that same year.
The pop star has also focused on supporting educational causes. In 2012, she pledged $4 million to the Country Music Hall of Fame and Museum, establishing the Taylor Swift Education Center to provide a wide array of educational opportunities and classes. Furthermore, she donated 6,000 books to the Reading Public Library in Pennsylvania the same year.
Health has been another priority in Swift's philanthropic initiatives. She has been a strong advocate for cancer research, donating proceeds from her song "Ronan" to Stand Up To Cancer in 2012. In 2014, she donated $50,000 to New York City public schools and in 2015, she contributed $50,000 to a young fan battling leukemia.
Swift's generosity extends to supporting other artists and the music industry. In 2015, she famously penned an open letter to Apple Music, urging the company to provide artists with better compensation during the trial period of their streaming service. Apple soon made changes to their policy in response.
Awards and Recognition
Throughout her career, Taylor Swift has won multiple awards, making her a highly talented and respected artist. She has been honored for her songwriting and vocal abilities, along with her contributions to the music industry.
As of 2023, Taylor has received 11 Grammy Awards, which are considered some of the most prestigious accolades in the music world. These include Album of the Year for Fearless, 1989, and folklore, as well as Song of the Year for "Shake It Off" and "Bad Blood." In addition to her Grammy successes, Taylor has won numerous American Music Awards (AMAs) and Billboard Music Awards.
Taylor is also a proud recipient of several Country Music Association (CMA) Awards for her earlier work in the country genre, such as the CMA Horizon Award and the CMA Entertainer of the Year. Her transition to pop music has been equally successful, culminating in several MTV Video Music Awards (VMAs) and Teen Choice Awards.
Here are some of Taylor Swift's notable awards and achievements:
11 Grammy Awards
32 American Music Awards
23 Billboard Music Awards
5 MTV Video Music Awards
12 Teen Choice Awards
7 Country Music Association Awards
Apart from her music awards, Taylor's humanitarian efforts have not gone unnoticed. In 2012, she received the Ripple of Hope Award from the Robert F. Kennedy Center for her dedication to social change. Moreover, Taylor was recognized by the Do Something Awards in 2013 for her efforts in disaster relief and education.
In conclusion, the numerous awards and recognition that Taylor Swift has received throughout her career speak volumes about her talent and dedication to the music industry. Her accomplishments have not only benefited her professional life but also had a positive impact on the lives of her fans and the communities she has chosen to support.
How Her $400 Million Net Worth Compares to Other Artists
Taylor Swift's net worth significantly exceeds that of many other popular artists in the music industry. Her estimated net worth as of 2023 is around $400 million, which is a result of her successful career as a singer-songwriter, as well as her ventures in acting, brand endorsements, and real estate.
In comparison, Ariana Grande, another prominent pop singer, has an estimated net worth of approximately $180 million. Grande has also enjoyed success in both music and acting, but her wealth is notably less than Swift's.
Similarly, other well-known artists such as:
Justin Bieber has an estimated net worth of $285 million,
Rihanna sits at around $600 million, and
Beyoncé has acquired an impressive $500 million.
This difference in net worth illustrates the significant impact of successful projects, diversification, and business ventures. For example, Rihanna's wealth can be attributed not only to her music but also to her successful brand, Fenty Beauty.
It is noteworthy that Taylor Swift's net worth has steadily increased throughout her career. Her entry into the pop music scene with the release of her album "1989" in 2014 played a significant role in her ascent. This shift from country to pop music allowed her to surpass the success of other famous country artists like Carrie Underwood, whose net worth hovers around $140 million.
Ultimately, Taylor Swift's net worth reflects her ability to remain relevant and innovative in a constantly evolving music industry.
Taylor Swift's Impact
Taylor Swift has been a significant force in the music industry since her debut in 2006. Her impact spans across multiple genres, from her early days in country music to her transition into pop. Throughout her career, she has garnered various accolades, and her ability to connect with her audience on a personal level has established her as an influential artist.
Not only has Swift's music career contributed to her net worth, but she has also ventured into other aspects of the entertainment industry. With her philanthropic efforts, such as donating to disaster relief and supporting arts education, Swift demonstrates a commitment to using her platform for the greater good. Additionally, her work in the fashion industry, including collaborations with brands like Keds and Elizabeth Arden, further expanded her reach and influence.
Swift's impact on the music industry can be observed through several factors:
Music Sales: Over the years, Taylor Swift has sold over 50 million albums and 150 million singles worldwide. She has numerous chart-topping hits, contributing to her significant earnings from music sales.
Awards: Swift's music has been well-received by critics and fans alike, earning her countless awards. She has won 11 Grammy Awards, 2 Brit Awards, and 1 Emmy, solidifying her status as a global music icon.
Touring: Taylor Swift's concerts are known for their elaborate productions and massive audiences. For example, the Reputation Stadium Tour grossed $345 million, making it one of the highest-grossing North American tours in history.
Endorsements: Swift has partnered with various high-profile companies for endorsements, such as Apple, Coca-Cola, and American Greetings. These deals contribute significantly to her overall net worth.
In conclusion, Taylor Swift's impact on the music industry and beyond is undeniable. Her remarkable achievements have established her as one of the most influential artists of her generation, and her ventures outside of music have expanded her reach even further. Swift's success in multiple areas, combined with her philanthropic efforts, underscores her lasting impact on the world.
Future Projects and Predictions
Taylor Swift is known for her ability to surprise fans with new music and projects. In the coming years, we can expect her to continue expanding her already impressive discography. With her re-recordings of earlier albums, such as "Fearless (Taylor's Version)," it is evident that she is focused on regaining control over her music. This could potentially add even more value to her net worth, as she will likely see increased income from the new versions of her songs.
Apart from her music career, Taylor's involvement in various business ventures and endorsement deals will also contribute to her growing net worth. She already has successful partnerships with brands such as CoverGirl, Elizabeth Arden, and Diet Coke. There is a possibility that she will continue to secure endorsement deals, leverage her massive social media following, and capitalize on her brand.
Moreover, Taylor's philanthropic efforts and activism might lead to more collaborative projects or event appearances. While these activities might not directly contribute to her net worth, they add to her public image and influence. This, in turn, can create additional opportunities for her to generate income from various sources.
To summarize, Taylor Swift's future projects and endeavors, which may include new music releases, endorsement deals, and philanthropic endeavors, will likely contribute to her net worth's steady growth. Although it's difficult to predict exact figures, given her track record and massive fan base, it's safe to say that her worth will continue to soar for the foreseeable future.