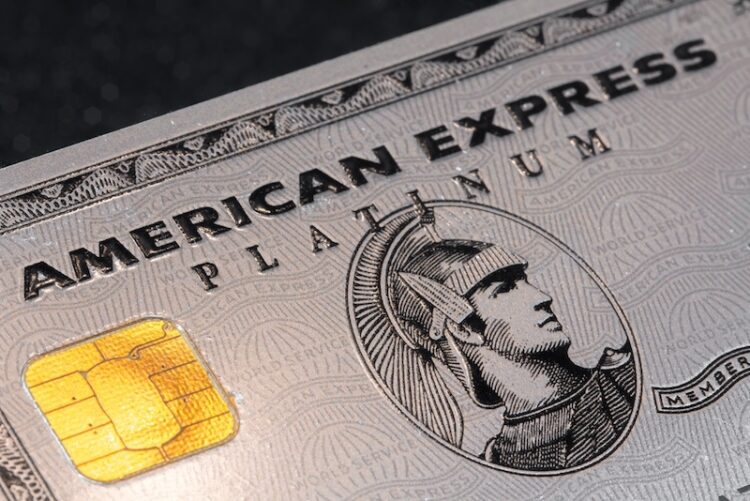 The American Express Platinum Card is known for its prestigious status and incredible benefits, catering to individuals who value luxury and convenience in their travel and lifestyle experiences. Offering more than just a standard credit card, the Platinum Card goes above and beyond in providing its cardholders with exclusive perks and benefits, setting it apart from many competitors in the market. As such, it is essential to evaluate and appreciate the noteworthy offerings of this card to maximize its potential for those who take advantage of it.
From travel-related rewards to lifestyle enhancements, American Express Platinum Benefits cover a wide range of utilities for cardholders. Global Lounge Collection access grants entry to over 1,200 airport lounges worldwide, while a complimentary annual $200 airline fee credit allows for a more customized and comfortable air travel experience. Additionally, the robust rewards program offers valuable points accumulation for eligible purchases, which can be redeemed for travel, merchandise, or statement credits.
Furthermore, cardholders can experience enhanced luxury with additional benefits such as complimentary elite status in various hotel and car rental loyalty programs, as well as an extensive network of dedicated customer service professionals to cater to travel and concierge needs. With all these features combined, the American Express Platinum Card represents a comprehensive rewards system, designed to satisfy and exceed the expectations of those who cherish a luxurious lifestyle and seek exceptional value for their spending.
Basic Features of American Express Platinum
The American Express Platinum Card offers a variety of benefits to cardholders. With a focus on travel and luxury experiences, this card is designed for those who value convenience and premium services.
One of the main benefits of the Amex Platinum Card is the extensive reward points program. Cardholders earn 5 Membership Rewards points per dollar spent on flights booked directly with airlines or through American Express Travel, as well as on eligible hotels booked through amextravel.com. Additionally, new Platinum Card members can earn a significant welcome bonus after meeting a minimum spending requirement within the first three months of card membership.
Airport lounge access is another prominent perk for American Express Platinum cardholders. They gain complimentary access to over 1,300 airport lounges worldwide, including the prestigious Centurion Lounges, Priority Pass lounges, and Delta Sky Clubs (when flying Delta). This perk provides comfort and convenience during travel, making it an attractive feature for frequent flyers.
Amex Platinum also offers a range of travel-related credits. Cardholders receive up to $200 annually in airline fee credit, which can be used for incidental fees such as checked baggage or in-flight refreshments. Additionally, they can enjoy a $200 hotel credit on qualifying charges when staying at Fine Hotels & Resorts or The Hotel Collection properties for two consecutive nights or more.
In terms of non-travel benefits, American Express Platinum grants cardholders a $100 annual Saks Fifth Avenue shopping credit and access to premium tickets for various events through the By Invitation Only and Preferred Seating programs. Furthermore, they also receive complimentary membership to premium car rental programs like Avis, Hertz, and National Car Rental, providing upgrades and discounts for a more luxurious rental experience.
With an emphasis on travel and luxury lifestyle benefits, the American Express Platinum Card stands out as a rewarding choice for those who prioritize these experiences. Its generous rewards program, airport lounge access, travel credits, and other perks make it an appealing option for eligible cardholders.
Travel Benefits
Complimentary Lounge Access
American Express Platinum cardholders enjoy complimentary access to over 1,200 lounges across 130 countries. The lounges include Centurion Lounges, Priority Pass Select Lounges, Delta Sky Clubs, and more. Simply present your Platinum card and boarding pass for entry. Guests may join for a fee, depending on the lounge type.
Global Entry Or TSA PreCheck Credit
The Platinum card offers up to a $100 credit for either Global Entry or TSA PreCheck application fees. Cardholders can receive the credit once every four years for Global Entry or every 4.5 years for TSA PreCheck. Faster security screening and expedited customs processing make traveling more convenient.
Fine Hotels and Resorts Program
Cardholders have access to the exclusive Fine Hotels and Resorts Program. This program offers benefits at over 1,000 luxury hotels worldwide, such as:
Room upgrades (when available)
Complimentary breakfast for two daily
Noon check-in (when available)
Guaranteed 4 p.m. late checkout
Unique property amenity (valued at $100)
These benefits enhance the overall travel experience by providing added comfort and perks.
Airline Fee Credit
Each calendar year, Platinum cardholders can receive up to $200 in statement credits for incidental airline fees. These fees may include checked bags, in-flight meals, and seat selection. To take advantage of this benefit, cardholders must select a qualifying airline and make eligible purchases with their Platinum card.
Shopping Benefits
The American Express Platinum card offers a variety of shopping benefits that can enhance your purchasing experience and protect your investments in products. In this section, we will discuss the following shopping benefits: Purchase Protection, Return Protection, and Extended Warranty.
Purchase Protection
Purchase Protection covers eligible items that are damaged or stolen within a specified time frame. Cardholders can enjoy peace of mind knowing their purchases are protected. Some features of Purchase Protection include:
Coverage for up to 90 days from the date of purchase
Covers eligible items purchased with the American Express Platinum card
Reimbursement in the form of a statement credit or replacement item
Please note that some exclusions and limitations may apply.
Return Protection
If you ever need to return an item but the merchant refuses to accept it, American Express Platinum cardholders have access to Return Protection. This benefit provides:
Coverage for eligible items within 90 days from the date of purchase
Refunds up to a specified amount per item
An annual limit for total refunds
It is important to review the terms and conditions to ensure your item is eligible for Return Protection.
Extended Warranty
Purchasing items with the American Express Platinum card can extend the manufacturer's warranty for additional peace of mind. This valuable benefit features:
Automatic warranty extension for eligible items
Coverage up to an additional 12 months
Items with an original warranty of 5 years or less are eligible
As with other benefits, some exclusions and limitations may apply. It is important to review the terms and conditions to understand the full scope of protection provided by the American Express Platinum card's shopping benefits.
Membership Perks
American Express Platinum cardholders can enjoy a variety of exclusive membership perks. Some of the most notable perks include:
Uber VIP Status
Cardmembers receive Uber VIP status, granting access to top-rated drivers and enhanced support. Each month, they also receive $15 Uber Cash credit and a $20 bonus in December, totaling $200 in annual savings. To utilize this benefit, simply link the Platinum Card to an Uber account.
Concierge Service
The American Express Platinum Concierge Service is available 24/7 to assist cardmembers with various needs, such as dining reservations, event tickets, or travel planning. Their expertise can help access exclusive events and secure last-minute bookings, simplifying your planning experience.
Elite Status in Hotel Programs
Platinum cardmembers enjoy complimentary elite status in several hotel loyalty programs, including:
Marriott Bonvoy Gold Elite status: Perks include room upgrades, late check-out, and enhanced internet access.
Hilton Honors Gold status: Benefits include room upgrades, free breakfast, and bonus points on stays.
Global Hotel Alliance (GHA) Discovery Black status: Exclusive benefits like room upgrades, late check-out, and welcome amenities.
These hotel statuses provide added comfort, convenience, and value on every stay. To activate these benefits, cardmembers must enroll through their American Express account.
Financial and Insurance Covers
When it comes to safeguarding your trips and finances, the American Express Platinum card offers valuable benefits. These perks help protect cardholders in a variety of travel-related situations.
Trip Cancellation and Interruption Insurance
Should unforeseen circumstances force cardholders to cancel or cut short their trip, the Platinum card offers Trip Cancellation and Interruption Insurance. This coverage includes reimbursement for non-refundable travel expenses, such as flights, hotels, and tours. Key features include:
Reimbursement up to $10,000 per trip and $20,000 per account, per 12-month period.
Coverage for unforeseen events like severe weather, illness, or injury.
Protection for both cardholder and immediate family members, even when traveling separately.
It is essential to book the trip with the American Express Platinum card to be eligible for these benefits.
Car Rental Loss and Damage Insurance
Renting a car on your travels? The Platinum card provides Car Rental Loss and Damage Insurance. This benefit offers protection against damage or theft of a rental vehicle, alleviating the need for additional insurance. Key highlights of this coverage include:
Coverage for most rental cars in the United States and abroad.
Secondary coverage, which supplements any personal auto insurance.
Free of any additional fees or enrollment requirements.
To take advantage of this benefit, decline the rental agency's insurance and pay for the rental using your American Express Platinum card.
These financial and insurance covers on the American Express Platinum card provide peace of mind to cardholders during their travels, ensuring a smooth and stress-free experience.