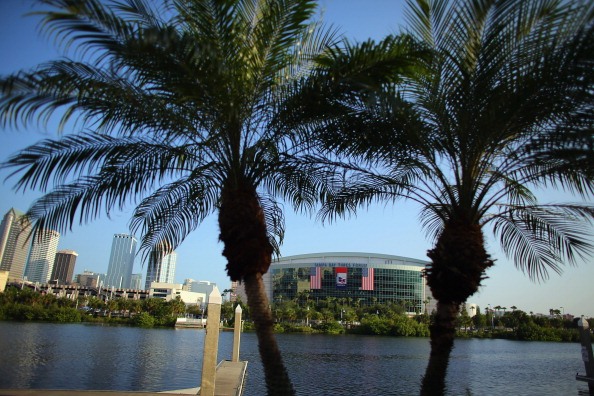 Sun, sand and gorgeous weather every single day is a dream come true. Paradise is a warm climate, perpetually blue skies and the kind of place that makes you want to get on the golf course or on the water day in and day out. It's places like this that practically force you outside and make you want to be healthy, active and the best that you can be; and most people want to retire in places like this. The problem is that most people need something that they can afford when it comes to retirement, and a beach house in St. Barths is not always that affordable. So where can you go to retire, live life like it's your job and have a great time all the time? Well, we have a few suggestions that might be a bit off the cuff – but one of them is a place I'm a bit partial to considering it's the tropical paradise in which I was born, raised and still reside. So here are five of the most gorgeous places you should consider when it's time to retire – they're all affordable.
Crystal River, Florida
It's small, it's old and it's kind of perfect. It's where I grew up and where I'm raising my kids. It's small and it's not for everyone, but life here is good. Our kids grow up on the water. Weekends on the boat are a way of life. Scalloping, waters skiing, year-round tans, flip flops and gorgeous weather are life. We are an hour from all the best places in Florida and life on the water is something you'll never understand until you live here. Oh, and the seafood is fresh all the time.
Tampa, Florida
It's just about an hour south of us, and it's a bit bigger. It's where we go to shop and dine and enjoy the finer things in life (think the Nordstroms and the Neimans and the upscale dining of the world). It's gorgeous, it's fun and it's so affordable.  And it's also on the water.
Swansboro, North Carolina
It's a small city close to where my father-in-law resides, and it's absolutely gorgeous. It's right on the water, filled with that southern hospitality you'd expect from a North Carolina city and it's right on the southern edge of the outer banks, which means you're going to enjoy every second of beach living when you are here.
Aiken, South Carolina
It's actually very close to the beautiful Augusta, Georgia area, which is famous for the Masters. This is a beautiful little city that will make you feel that you are living right in the heart of the south – because you are. It's worth the price of retirement because it's so affordable, and there is so much to do and offer in this beautiful little city.
Beaufort, South Carolina
This is the little town in which my husband was born and raised the first few years of his life, and it's just so charming. On the water, but affordable, it's beautiful and historic. There are neighborhoods of all types and sizes and prices, and you'll always find what you want here.
Photo by Joe Raedle/Getty Images