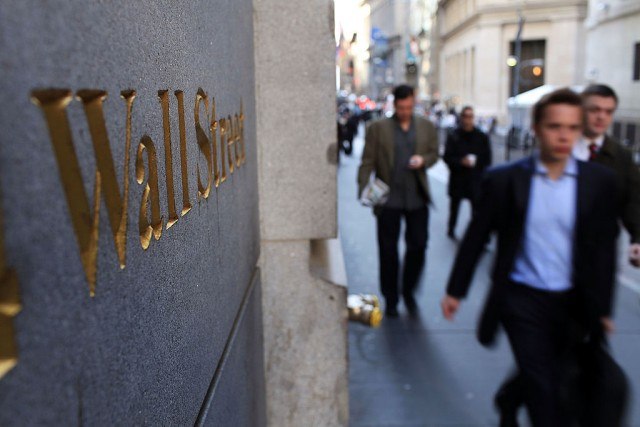 In September, I'll turn 33. I'm putting some serious thought into retirement. Okay, so I'm putting money away for retirement and dreaming of the days when my kids are big enough to use the potty without any of my assistance required, and the day that they don't wake me up at 7 am on weekends. That, to me, sounds a lot like retirement since parenting is the most difficult (but rewarding…insert an eye roll here, if you please) job I've ever had. Perhaps it's the two 2-year-olds I have running around the house at the moment. I'm not certain about that; but I am certain that retirement sounds a lot like not changing diapers or pouring cheerios.
In all seriousness, though, retirement is important. Did you know there are a significant number of people who are even closer to retirement age than I who have no retirement plan? They have no savings, no retirement funds; nothing. They are just going to work until they die, apparently. It's not a great situation, which is why I want to talk to you about bonds today. Bonds are a great form of retirement. I was recently discussing this with a friend of ours who is an investment banker, and he was adamant that bonds are a great way to save for retirement, and he was able to provide me with a few examples. I thought I might bring that knowledge to you and share with you why you might want to consider bonds for retirement.
Tax Savings
Taxes. Yuck. The only thing that's certain in life outside of death while also being a lot less enticing than actual death; that's sad. We have to pay our taxes, but we are not required to do it with a smile. The good news about certain bonds is that they provide you with tax-free income. Tax-free, you say? That doesn't sound legal…does it?
If you're looking for a bond that works like this, you'll likely need to find one that has a lower yield. However, the tax savings are significant enough to potentially make up for the fact that the yield is nowhere near as high as it might be with other bonds or other forms of retirement savings. It depends a lot on tax brackets, what you are saving and what you want to do with your income. Talk to your advisors to see what options are best for your certain and specific tax situations.
Income
The good news with bonds is that you get income from them. They pay interest on a regular basis, so you're going to have a predictable income table for you, which is always a plus. Your savings is designed to make your life that much simpler. If you're earning income from it, that's good news. We appreciate that you want to save and earn money at the same time, and that's what bonds will do for you.
Stability
What people are looking for when they invest their money is a bit of security. Other forms of retirement, however, do not always provide the type of security you might be comfortable with. When you use bonds to invest your savings, you will find that they offer you a bit of flexibility as well as stability when it comes to your money over things like stocks. Of course, you still want to purchase some stocks so that you can diversify your income, your savings and your portfolio. Never put all your eggs in one basket or you might end up retiring with a small basket.
Security
There is no other form of savings that is as secure as a bond. Of course, cash is a good way to save that is also very secure. The U.S. Treasury offers bonds that are very safe, secure and will allow you to make savings your priority. The good news, too, is that you can save a little or a lot. You can save for a long time or you can save for very little time at all. You don't have to do anything you don't want to do, but you can choose which savings methods work well for you during any financial situation and work from there.
Stocks, bonds and investing in retirement are actually confusing subjects to many of us. I know that I am not always open to listening to conversations about these things, but it's something we do need to spend some time learning about. Our future will be here before we know it, and we want to be prepared for what it has to offer and what is to come when we make the decision to invest our money. I might want to end my diaper changing days, but there are other things I'd like to do in retirement, too. Bonds are a great way to save for those.
Photo by Getty Images