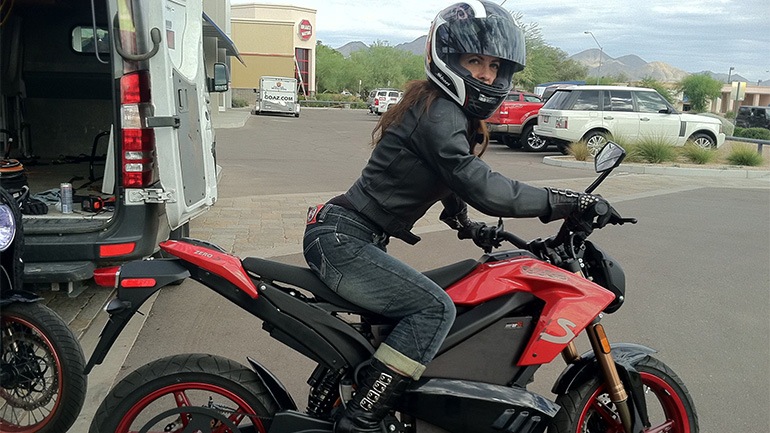 Motorcycle insurance is an essential expense to consider for any rider. With the varying factors that affect insurance premiums, it's important to understand how much you can expect to pay for your coverage. On average, the cost of motorcycle insurance in the U.S. is $60 per month or $721 per year, but this amount can change based on factors such as location, age of the rider, and the type of bike being insured.
Many insurance companies offer a range of coverage options to fit the needs of different riders. Between 2021 and 2022, the average annual cost for a liability-only policy ranged from $127.07 ($10.59/month) in North Dakota to $317.77 ($26.48/month) in Delaware. Keep in mind that rates can vary further depending on the level of coverage you choose, as well as any discounts that may be available to you.
To get the best possible rate, it's crucial for motorcycle owners to shop around and compare quotes from different insurance providers. Taking the time to carefully consider all factors influencing insurance premiums, as well as the unique needs of each rider, will help ensure that you find an affordable policy that provides comprehensive coverage to keep you protected on the road.
Understanding Motorcycle Insurance
Motorcycle insurance is designed to protect riders from financial losses related to accidents, theft, and other incidents. Several types of coverages are available, each covering different aspects of potential risks. In this section, we will discuss the main coverage types, including Liability Coverage, Collision Coverage, Comprehensive Coverage, Uninsured/Underinsured Motorist Coverage, Guest Passenger Liability, Medical Payments Coverage, and Accessory Coverage.
Liability Coverage
Liability coverage is a basic component of motorcycle insurance that covers damages and injuries you cause to others in an accident. It typically includes:
Bodily injury liability: Covers medical expenses for the other party involved in the accident.
Property damage liability: Covers the repair or replacement costs of the other party's property (e.g., their vehicle).
It's important to note that liability coverage only covers the damages inflicted on others and not your own.
Collision Coverage
Collision coverage provides financial protection for your motorcycle in the event it is involved in an accident with another vehicle or object. This coverage helps pay for the repair or replacement of your motorcycle, regardless of who is at fault.
Comprehensive Coverage
Comprehensive coverage goes beyond collision coverage – it helps cover damages to your motorcycle caused by incidents unrelated to accidents, such as:
Theft
Vandalism
Fire
Weather-related damages (e.g., hail, flooding)
Uninsured/Underinsured Motorist Coverage
Uninsured/underinsured motorist coverage protects you in the event you're in an accident with a driver who doesn't have insurance or has insufficient coverage. This coverage will help cover your medical expenses and property damage that the other party's insurance would have otherwise paid.
Guest Passenger Liability
Guest passenger liability provides coverage for injuries sustained by a passenger on your motorcycle during an accident. This can help pay for any medical costs or damages to the passenger.
Medical Payments Coverage
Medical payments coverage, also known as personal injury protection, helps cover medical expenses for you and your passengers if you're injured in an accident, regardless of who is at fault.
Accessory Coverage
Accessory coverage provides protection for custom parts and accessories (e.g., helmets, jackets, gloves) that may be damaged or stolen. This coverage is typically available as an add-on to your primary motorcycle insurance policy.
Other Coverage Options
Some insurers might offer additional coverage options, such as roadside assistance, trip interruption coverage, or mechanical breakdown coverage. These coverages can provide extra peace of mind and protection in various situations.
When selecting motorcycle insurance, it's crucial to understand the different coverage options available to best tailor your policy to your needs and budget.
Factors Affecting Insurance Rates
Motorcycle insurance rates can vary significantly based on multiple factors. This section will discuss several key factors that affect insurance rates, including the rider's age and experience, bike type, location and state regulations, driving record and traffic tickets, and safety features and anti-theft devices.
Rider Age and Riding Experience
Younger riders typically pay higher insurance rates due to their relative inexperience.
New or inexperienced riders may face higher costs compared to seasoned motorcycle riders.
Gaining more riding experience and attending rider training or safety courses can help lower insurance rates over time.
Bike Type
Different types of motorcycles result in varying insurance costs.
Bike factors such as engine size, cost, and style can influence insurance rates.
High-performance bikes, like sports motorcycles, often result in higher insurance costs due to their increased risk of accidents and theft.
Location and State Regulations
Insurance rates vary by state and region within the U.S.
Areas with higher populations, traffic congestion, or motorcycle theft rates may result in higher premiums.
State regulations may differ, affecting minimum coverage requirements and impacting insurance rates.
Driving Record and Traffic Tickets
A clean driving record can lead to lower insurance rates.
Riders with a history of accidents, speeding tickets, or other traffic violations may face higher premiums.
Maintaining a good driving record and avoiding traffic violations can help keep insurance costs down.
Safety Features and Anti-Theft Devices
Bikes equipped with advanced safety features, such as anti-lock brakes, could qualify for lower insurance rates.
Installing anti-theft devices, like GPS trackers, immobilizers, or alarms, can help reduce insurance costs.
Some insurance providers offer discounts for riders who demonstrate a commitment to safety and theft prevention.
Average Costs and Premiums
The cost of motorcycle insurance can vary widely depending on multiple factors such as location, type of motorcycle, and coverage level. In this section, we will explore the average motorcycle insurance costs and premiums by state, type of motorcycle, and coverage level.
By State
The average cost of motorcycle insurance in the U.S. is $60 per month, or $721 per year. However, rates can differ significantly from one state to the next. Some states have much higher average costs, while others are relatively lower. Factors affecting these variations include local insurance regulations, weather conditions, and accident rates.
By Type of Motorcycle
Motorcycle insurance premiums are also influenced by the type of bike you ride. For example:
Standard bikes: Average annual rates of $475
Sports bikes: Average annual rates of $2,198
Touring bikes: Average annual rates of $1,082
Please note that these are only averages, and individual rates will depend on additional factors such as the rider's profile, driving history, and specific model of the motorcycle.
By Coverage Level
Another important factor impacting premiums is the coverage level. Full coverage policies, which typically include comprehensive and collision coverage in addition to the state-required minimum liability coverage, will cost more than those offering only the minimum coverage. The average cost of motorcycle insurance in the U.S. with full coverage (50/100/25) is $364 per year. However, actual premiums can be significantly lower or higher based on individual rider profiles and the specific coverages chosen.
In conclusion, motorcycle insurance premiums depend on various factors, such as the state of residence, type of motorcycle, and coverage level. Understanding these factors can help you make informed decisions when purchasing motorcycle insurance to find the best policy and rate for your needs.
Discounts and Saving Opportunities
Safety Course and Training Discounts
Motorcycle insurance companies often offer discounts to riders who have completed a safety course or training program. Taking a motorcycle safety course demonstrates that you are committed to being a responsible rider, which can lead to lower insurance rates. For example, Allstate provides a discount for riders who have voluntarily passed a motorcycle safe driving program in the past 36 months.
Multi-Policy Discounts
Bundling your motorcycle insurance with other insurance policies, such as auto or home insurance, can result in significant savings. For instance, Nationwide offers cheaper rates for riders who combine their motorcycle coverage with a car or home insurance policy. By consolidating your policies, you can enjoy both convenience and lower premiums.
Riding Equipment Discounts
Some insurance providers may also offer discounts for using specific types of riding equipment or installing safety features on your motorcycle. Wearing a helmet and using other protective gear can not only help protect you in case of an accident but may also qualify you for a discount on your insurance policy. Ensure to check with your insurance provider to learn about any riding equipment discounts they may offer.
Customer Reviews and Discounts
Customer reviews can give you insights into the experiences of other riders with a particular insurance provider, including information on discounts they may have received. As you research motorcycle insurance options, read customer reviews to find out about any additional savings opportunities that may not be listed on a company's website. Keep in mind that discounts and offers may vary depending on factors such as location, coverage plans, and individual rider profiles.
Comparison Shopping for Best Rates and Coverage
Obtaining Multiple Quotes
To find the best rates and coverage for your motorcycle insurance, it's essential to obtain multiple quotes from different providers. Comparing various insurance plans will help you identify the most appropriate coverage at the most competitive price. Some variables include liability insurance, full coverage, and bodily injury liability coverage. Keep in mind, rates are influenced by factors like your bike's make and model, mileage, location, and age.
Considering Coverage Needs
When shopping for motorcycle insurance, consider the specific coverage needs for your bike and riding habits. Some key coverages include:
Liability insurance: Covers bodily injury and property damage to others caused by an accident in which you're at fault.
Full coverage: A combination of comprehensive and collision coverage, it protects your bike against a range of potential damages, including theft or accidents.
Bodily injury liability: Covers medical expenses related to injuries sustained by other parties in accidents for which you are at fault.
Consider your personal risk tolerance and financial situation when deciding the coverage levels that best suit your needs.
Taking Advantage of Discounts
Motorcycle insurance providers often offer discounts to policyholders who meet certain criteria. Some common discounts include:
Multipolicy discount
Multivehicle discount
Homeowner discount
Paid-in-full discount
Motorcycle safety course discount
Explore available discounts from each insurance provider as you collect quotes to lower your premium rate where possible.
Evaluating Customer Reviews and Provider Reputation
While price and coverage are important factors when choosing motorcycle insurance, it's also important to consider the reputation of the insurance provider. Research customer reviews and assess the provider's financial stability and customer service responsiveness. Be aware of any red flags, such as a history of claim denials or poor customer service, which may impact your overall satisfaction with the insurer.
Remember, by doing thorough research and comparison shopping, you'll be better equipped to find the most suitable motorcycle insurance policy for your needs.