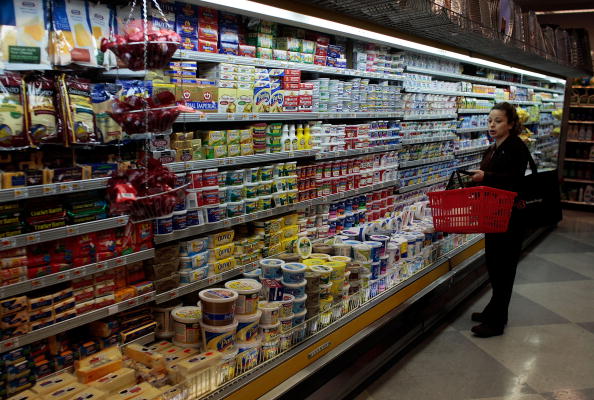 Grocery shopping is an essential part of our lives, as most of us do it on a weekly or even bi-weekly basis. While some people may just purchase groceries for themselves, many of us on here have several mouths to feed other than our own. That means a lot of groceries are needed, which can add up and end up being quite pricey if you don't know how to navigate it all.
Here are the top five strangest ways to save money on groceries:
1. Stop your grocery memberships. Membership to stores like Costco, Sam's Club and BJ's cost about $50 per year, which seems slightly steep to be able to purchase groceries in bulk. Instead, check out the app Boxed, which will save you $50 a year on membership AND they also ship their items free!
2. Get paid (more) to use coupons. Sure, coupons can save you money on your purchases, but with InboxDollars, you can actually make money to print and use coupons! Signing up for an account on InboxDollars is totally free – all you need is an email address and a name. Head over to the "Coupons" section to find great valued coupons on many everyday items. They will pay you ten cents for each coupon you use. It may not seem like a lot, but those dimes will definitely start to add up.
3. Scan the groceries in the privacy of your own home.  The Nielsen company will pay you to scan your groceries each week – wild isn't it? All you have to do is sign up to become a Nielsen Homescan family, in which the company will send you a free scanner – and every time you go shopping, scan the barcode on each product and send the data to Nielsen.
4. Take a photo of your receipts. You can get yourself a cash-back on your groceries, all for just taking a photo of the receipt. Ibotta will definitely help you with that! Sign up and then browse through the cash back offers.
5. Use your own sales circular. Thanks to a new website, Pirc, you can streamline grocery shopping and shop at the best price. It's completely free and you can set yourself up in just a few minutes.
(Photo by Chris Hondros/Getty Images)