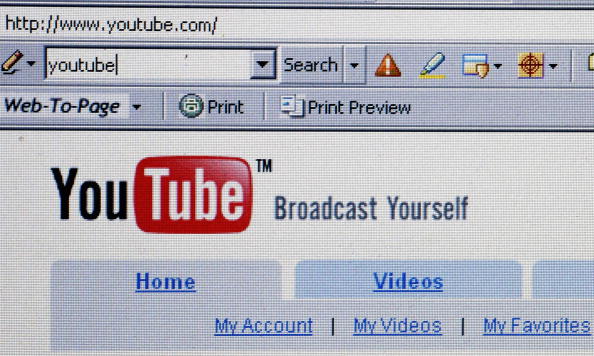 It seems like everyone is making money off of their YouTube channels, leaving many of us thinking if we can do it too. With so many success stories of YouTube "celebrities" becoming wealthy and famous off of their DIY shows, it seems like anyone can make a profit off the video website. It's simple really: as long as you have a strong base of subscribers, you can most definitely make some money off of it – granted, not thousands of dollars right away.
Here's how to make money with YouTube:
– Set up a YouTube channel and build it up. The first essential step in all of this is to actually sign up for a YouTube account and then to go ahead and establish your presence on the channel.
– Add content to your channel. Make sure that it is hit quality and not too long. It isn't going to be perfect at the beginning but keep practicing at it. Be consistent about uploading regular for your audience.
– Build your audience. In order to make money, you need an audience to watch the ads. There really isn't a big secret to getting more subscribers – just keep making the best content you can possible. Also, post it everywhere on social media and share it with everyone that you possibly can.
– Monetize your videos. To earn money, you need to enable monetization to your videos; basically, you are allowing ads to be placed in your video as well as acknowledge that there is no copyrighted material in it. To do so, click the Monetization tab as your video uploads, checking the box that says "Monetize with Ads." If you monetize it after it uploads, open the Video Manager, click the $ sign next to the video to be monetized and check the box saying "Monetize with Ads."
– Set up your Google Adsense. Set it up for free at the AdSense site by clicking the Sign Up Now button.
– Check up on your analytics. When you have a number of videos online that are monetized and people are viewing them, you can check out your analytics to see just how your content is performing by clicking on the Analytics option on the Channel menu. This allows you to see what's performing well and what isn't and from there you can take action.
– Market your videos. It's best not to just rely on YouTube to get the word out spread the video love everywhere you can: on social media, with friends, to your website and other video sites. The more views, the better!
– Become a YouTube partner. To become one, you have to be a YouTube member with monetized videos with huge number of viewers. You can apply for YouTube partnership at any time via the YouTube Partner page.
(Photo Illustration by Jeff J Mitchell/Getty Images)