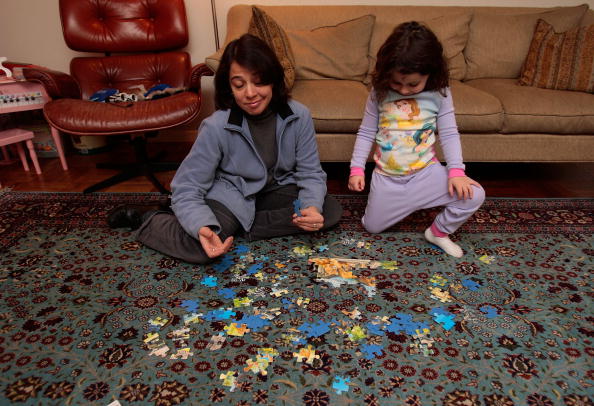 Even with a full-time job, sometimes we need fast, easy cash on a whim – whether it's to pay for debts, a spontaneous purchase or trip, or some other necessity that just came up. Since money doesn't grow on trees that we can just pick from (although we wish it did!), we often find ourselves trying to figure out how to make money on the side without having to take on an official part-time gig. Luckily, there are quite a few ways to get fast cash if you are in a jam. Sometimes we have all but 24 hours to come up with the money, and that's really all you'll really need. Many of these jobs can be done in the comfort of your home, but nearly all of them are pretty easy to do – some just a little more time-consuming and require slightly a bit more effort than others.
Here are five ways to make quick cash in 24 hours:
Babysit. It may have been something you did back when you were a teenager to get some income while in school, but who says you can't consider this as an option? For the most part, you can set your price depending on where you live. The minimum is usually $10 an hour per child, but if you live in a more urban, highly populated city, you could potentially earn up to $14 a child. You get your payment as soon as the parents return that day.
Sell your gift cards. Look at your wallet and/or in random drawers in your home. You most likely have at least one or two gift cards that were given to you by someone as a present that you never ended up using and is now collecting dust. If it's not a place you'll be going to or you really prefer the cash to the product, then go for it! You can sell gift cards online at GiftCardRescue.com, Cardpool.com and CardCash.com.
Hold a garage or yard sale. You may not earn as much money as the other options, but look at it this way: you are getting rid of much of the unwanted junk you have in your home. It also requires a lot of work, as you'll need a lot of things to sell in order to make some decent money, and you'll also need to set your prices. To be successful, you'll also need to advertise in the paper or on Craigslist and make some signs to go around the neighborhood.
Recycle. You can get quite a bit of money, depending on how much you can collect and how much they all weigh. Look around your house and you can probably scrounge up a bunch of aluminum cans as well as plastic bottles. Most of the recycling centers that pay base it on weight, so the more recyclables, the more profit you'll make. Also, not only are you making a little profit out of it, you are also helping conserve the environment around you.
Complete paid surveys online. While you may not qualify for every single one you sign up for, it is fairly easy and you get to do it from the comfort of your own home. You should be able to qualify for enough to make some extra cash.
(Photo by Chris Hondros/Getty Images)