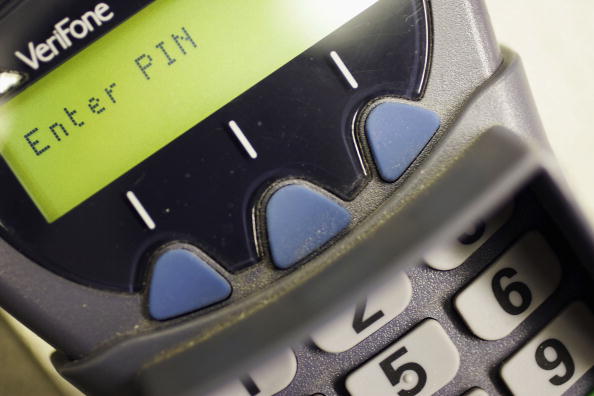 The only way to ensure that small businesses remain competitive is through credit card processing. Without this option, small businesses are far more likely to fail. The inability to accept credit card payments from clients and customers greatly diminishes a business' ability to attract customers. Think about it this way; customers have two salons to consider in one shopping plaza when looking for a new place to have their hair cut and colored. In comparing both options, customers discover that both salons offer the same services throughout, but one offers credit card processing while the other salon only accepts cash payments.
How many people carry enough cash to go through their day to day lives without using any other form of payment? How many people pay at the pump with their credit card thanks to credit card processing machines in gas pumps versus going inside and paying in cash? When was the last time a stay-at-home mother unloaded all of her kids to walk them into the gas station and pay using cash instead of paying at the pump, kids still safely and securely buckled up, with her credit or debit card? While many people still use cash on a regular basis, not everyone uses it in bulk. Cash is prevalent in many fast food purchases, coffee purchases and other small purchases, but consumers are more likely to utilize credit card processing services for larger purchases than they are cash-only services.
Credit card processing is a profitable bet for businesses because the more options customers have means the more they are willing to come back. A customer unable to use a debit or credit card to make purchases is less likely to make a purchase at any given location. The problem for small businesses, though, is that many credit card processing companies require too much money to operate successfully. It's more financially sound for a business to accept only cash or checks than it is to accept cards because they are unable to find a credit card processing service that does not require small businesses to employ heft fees to sales. However, that's changing. The business world changes more and more every day. What was important and relevant yesterday is no longer working for businesses today. Your job as a business owner is to keep your business up to date and relevant so that you can attract new clientele and customers without alienating those who have been loyal patrons of your business for many years.
The world is becoming more and more tech savvy, which means that things we once thought were impossible are now highly possible. For example, one local Pop Warner Football League (and more, undoubtedly) began accepting payments from parents using the Square versus relying on personal checks they hoped would cash when deposited or waiting on parents to locate enough cash to pay for their children's uniforms and other necessities. Their sales are up significantly since it's just more convenient for most people to have the option to pay with a card. After all, the vast majority of people carry a card all the time, versus a checkbook or cash only on occasion. With a credit card processing machine at your service, you open up your opportunities to increase business and profit, and to meet new customers, network and enter into a much bigger business world.
Now that small business owners are learning how beneficial it is to their businesses to use credit card processing machines and services, they are also learning that it takes more than just a quick internet search to locate the best companies for this kind of card processing. Not all business owners are looking for the same services, which means that the information provided to them is not always comprehensive. This is why we have taken the time to go through the many different credit card processing services available to small businesses and their owners so that each one is able to choose the best credit card processing for their own company for 2016.
One more thing to remember as it pertains to credit card processing is that it's not always something that you can ignore. When you do not accept credit cards in your place of business, you significantly limit your scope. You make it impossible to take your business to the internet since you cannot makes sales online without the ability to process credit cards, and those who want to pay over the phone for your services will be less likely to do so. Staying current and relevant in the business world means changing with the times, and this largely cashless society proves that time and time again.
How Credit Card Processing Works
You need not worry about learning all that there is to know about this particular business as a small business owner merely looking for a credit card processing service with which to do business. However, it does prove beneficial for you to familiarize yourself with the process prior to making a decision so that you can make the most educated decision based on your new understanding of how it all works.
The first thing to learn is that there are four key players associated with credit card processing: the customer, the issuing bank, the acquiring bank and the merchant. Customers are given debit or credit cards from issuing banks. They then use their cards to pay the merchant and the acquiring bank then takes the funds issued by the customer through the issuing bank to the merchant and deposits them on behalf of the merchant. In this situation, you are the merchant and the acquiring bank is whichever bank you choose to use when doing business.
Both of the banks want to make a profit off your sale, so they both issue their own fees associated with the transaction. It is nearly impossible for us to tell you what the fee is charged by either bank since there are so many variables and factors concerned with this. The fee that the issuing bank charges is called an interchange fee. It depends on the amount of the purchase, the type of card used (debit, credit, Mastercard, Visa, etc.) and it is for that bank. The fee charged by the acquiring bank is referred to as the discount rate, and it also depends on a number of variables that are impossible to pinpoint without knowing your precise banking terms and conditions and the customer's personal information, as well.
One of the biggest factors is determining the fees that banks charge is the type of business a person owns. Banks are concerned that if a customer is unhappy with a product or service that the person will then return the item, dispute it and the funds will be given back to the customer. This means that everyone else loses, and banks are more likely to charge high-risk businesses a higher fee for credit card processing so that they don't miss out on what they want to earn.
The process then moves on to the actual transaction. The customer actually presents the card from the issuing bank to the merchant, who swipes the card on their credit card processing machine. That's when the acquiring bank then contacts the issuing bank, verifies the funds and accepts the payment. In return, both banks will take a small fee out of the cost of the transaction. How does this not affect your sales?
Well, many merchants do one of two things; they either raise the price of their services or goods to cove the fees that they know will be taken out of each credit card sale or they require that you pay a fee for using your card. Some companies will not even accept credit or debit card purchases under a certain dollar amount because the fees no longer make the sale worthwhile for the business.
Why Businesses Need a Credit Card Processing Machine
This is simple; profit. Small businesses, as discussed above, do not function as well or as profitably if they do not accept card payments. It turns away a number of customers due to lack of cash, and it alienates clientele. A credit card processing machine, however, will ensure that you are able to service just about everyone that comes through the door of your business thanks to the fact that you are now able to accept any type of payment.
When it comes to choosing a credit card processing company, there are several factors to consider. The first is value. You might not want to choose the company with the lowest rates because it might not offer all that you require for your business. You need to look for overall value. Ask yourself this question: Am I paying too much for too little, or too little for too little? Is paying a slightly higher fee for more services that benefit my company worth the extra money at the end of the day?
Reputation and customer reviews are also very important. It's imperative to remember that many people are more likely to write a review when they are angry than when they are pleased, so there are a few things to consider here, too. For one, if a credit card processing company has numerous good reviews and a great reputation, it's safe to assume that this company likely goes above and beyond if people are so happy with their services that they will take time out of their day to let the rest of the world know. If a company has no good review and only has negative reviews, it's an indicator that the company made someone so angry that they became furious. Keep that in mind when you are searching for reviews. Also, read the reviews; some reviewers complain about things that might seem a bit over-the-top, and it could indicate that they are just hateful and looking to hurt the company rather than being fair and decent in their assessment of the situation.
What you need to look for when choosing the best kind of credit card processing company is one that has it all; good customer service, good details, upfront pricing, terms and conditions that are easy to understand and you have to make sure that the company is offering you what you actually need and not just a bunch of stuff that is not necessary or required. Remember; good value doesn't mean getting more for what you pay if what you are paying for is what you do not need.
What are the Options for a Credit Card Processing Company for Small Businesses?
There are many choices to make when it comes to selecting a credit card processing company, and we've narrowed it down for you by providing you with a list of all the different companies that offer this kind of service to small businesses as well as an expanded list of details for the credit card processing companies that are the most beneficial, best and most overall highly rated for small businesses. Here is a list of the companies that offer credit card processing services to small businesses – sorted in alphabetical order using no other accommodations to choose location on the list.
Amazon Local Register
Authorize.net
BankCard USA
Best Merchant Rates
BluePay Processing
Braintree
Breadcrumb Payments by Groupon
Cayan
Charge.com
Chase Paymentech
Cornerstone Merchant Services, Inc.
Credit Card Processing Specialists
CreditCardProcessing.com
Dharma Merchant Services
E-Commerce Exchange
eData Financial Group
Elavon
Electronic Cash Systems
Electronic Payment Sytems
Electronic Transfer, Inc.
eMerchant
Electronic Payment Exchange
Fattmerchant
Federated Payments
First Data
Flagship Merchant Services
Flint
FreeAuthNet.com
Global Payments Inc.
Gotmerchant
Heartland Payment Systems Inc.
Helcim
Intrix Technology Inc.
iPayment
iTransact
Leaders Merchant Services
Leap Payments
Maverick BankCard Inc.
Merchant Anywhere
Merchant One
Merchant Services Inc.
Merchant Solutions
Meritus Payment Solutions
Moneris
National Bankcard
National Processing
National Transaction Corporation
Nationwide Merchant Solutions
Newtek
NextPay
North American Bancard
PayLeap
Payment Max
Payline Data
Payment Depot
PayPal
Planet Payment
Regal Payment Systems
Sage Payment Solutions
Spark Pay
Square
Stripe
Swift Pay Systems
Total Merchant Services
TransFirst
Transparent Merchant Services
TSYS Merchant Solution
US Merchant Systems
Velocity Merchant Services
WorldPay
Which Credit Card Company is Best for Processing Card Payments in a Low Volume Setting?
Of course you all want to hear about PayPal and all it has to offer. This is a company that is well-known around the world, and it's a great one to utilize. Most everyone with a PayPal account is familiar with what the company has to offer, so it makes it simple to explain. What makes PayPal so amazing is the fact that they can provide you with endless credit card acceptance solutions. You can accept payments online and in person with this amazing company, and the fees are quite low. PayPal charges 2.7% of all transactions no matter what, so you always know this in advance. You can have your customers pay you through their own PayPal accounts so that they can essentially wire you the money through PayPal without the use of any cards since their own debit and credit cards are usually already linked with their accounts.
Additionally, you might be surprised to learn that this particular company also provides businesses with a reader that is designed so that you can swipe your customer's cards in person and have your payment right away. This reader is small and unobtrusive, fits onto most smart phones and tablets, and it's easy to use.
What makes PayPal the best, however, is the fact that you can actually lower the fees by applying for a PayPal Debit MasterCard. With this card in hand, your payments placed into your PayPal account are immediately available to you in the account to use with the card. When you use the card, you earn 1% cash back on every single purchase that you make. What this means is that you can potentially lower the cost of doing credit card transactions via PayPal by using your PayPal debit card to make all your own purchases so that you can earn cash back. This means you will only pay a 1.7% fee on all credit card processing charges. That makes this particular card reader a winner in every manner.
PayPal also offers 24/7 support via email and phone, and their website is easy to navigate, use and understand.
Which Credit Card Company is Best for Online Card Processing?
Not all businesses are live and in person. In fact, many people choose to open up their businesses in virtual reality instead of a tangible location. What this means is that a square that goes on the top of a cell phone or iPad is not going to do anyone any good unless the merchant decides to personally show up at the door of all clients and customers that pay for goods or services online. Since that is unlikely and probably costs a pretty penny, many online merchants and retailers are looking for a great way to accept credit card payments online through an online processing company. That's where this particular credit card processing company comes in handy. Stripe is excessively easy to understand, use and navigate.
There is no need for a merchant account to use this credit card processing company, which means your small business can accept credit card payments immediately with no waiting period. It's as simple as copying and pasting the checkout app onto your site or even downloading the API to your site, which is a bit fancier and a little more involved. Perhaps the most exciting part of this particular credit card processing company for small online businesses is the fact that its website lists all the fees and prices upfront and directly so that you can determine whether or not this is a profitable endeavor or if it is too expensive for your business from the start. There is no need to waste time with this company, which is exactly what small business owners need to know.
Which is the Best Mobile Credit Card Processing Company?
Hands down, Square is the best credit card processor for mobile devices, and anyone that has one will tell you that this is the truth. Simple to use, easy to navigate, even the least technologically savvy business owners can manage this one without incident. What makes Square stand out from the rest of the mobile credit card processing machines on the market is the fact that it is so fast and so simple to use. You do nothing but insert the Square device reader into your iPad or smart phone and you download the app. Once you have it, you are good to go. The most difficult part of this entire process is simply waiting for your Square reader to arrive on your doorstep in the mail.
What's even more outstanding is that Square works really hard to ensure that business owners are getting the most for their buck. This s a company that offers mobile solutions for every single type of business that differ enough to be as financially beneficial as possible. Whether you are the owner of a restaurant or a book store, there is a service through Square that will benefit you in a way that you might not have imagined otherwise. The pricing offered by Square is very simple to understand, very affordable and it does not come with any unwelcome surprises or shocking features. Using mobile credit card processing can significantly change the face of your business, expand it and make it more profitable on any given day. It's important to remember what this service has to offer when you are selecting a company with which to work in any aspect.
Which Credit Card Processing Company is Best for Small Businesses?
This is a question often asked by many people who own small businesses; and it's a good one. The best credit card processing machine for small businesses is Flagship Merchant Services. Essentially, this company offers everything all in one, and that's what makes it the best of the best according to small business owners all over the country. With this type of credit card processing machine available, small businesses are able to accept credit and debit card payments in every capacity; in person, online, and over the phone. This allows more people to have an option to pay whenever necessary and in many different ways. With so many different solutions available, it's almost impossible for these customers not to pay what they owe, and that makes your business more convenient.
Other benefits that this particular company has to offer are the iPad POS sytems, the 24/7 customer support and the fact that there are no termination fees if a business decides they no longer want to use the company or the business no longer is open. There is also no long-term contract, which often saves small businesses tremendously thanks to the fact that they are able to come and go as they please without being stuck with only one company that cannot provide it all. This company can, in fact, provide it all, but that still does not mean it is guaranteed that this company is the right one for you. It is, overall, the best credit card processing service for small businesses as it is priced reasonably and it is convenient.
Which Credit Card Processing Companies Receive an Honorable Mention as the Best of the Best?
Amazon Local Register is a credit card processing company that does deserve some sort of honorable mention for the fact that it does offer a number of different support methods other companies do not. The most prominent feature that this company offers is the fact that it offers the lowest swipe rate on the market and there are no monthly or international fees. It works well with any smart phone device, tablet and it is linked through all Amazon accounts you have, which is beneficial in that most people have an Amazon account to use with their small business.
BankCard USA is another honorable mention in that this company will actually pay merchants if they are able to find lower rates. The company offers you a choice of mobile swiping machines, credit card processing machines like you see in stores and restaurants and it also offers your company the ability to accept online payments as well. The best news is that BankCard USA will pay you $1000 if you are able to find a lower rate with another company since they consider themselves the credit card processing company with the lowest fees in the world. Either way, you win.
Charge.com
This one deserves an honorable mention because it allows merchants with bad credit to use the services despite the fact that your credit history is not impressive. It also allows customers to apply easily, use the credit card processing system online and in person, and it allows you to do business with low rates even though you are a high-risk merchant thanks to your credit score. This may or may not even be a fact that you were aware of when you began your small business; not all credit card processing companies will do business with you if your credit score is low.
Merchant Solutions
Unlike some of the other credit card processing companies on this list, Merchant Solutions has a unique way of doing business in that you are able to accept payments online, in person and over the phone as well as offer a cash back service anytime someone utilizes a point of sale. Not every company offers the ability to take cash back, which is a money maker for credit card processing companies as many customers are looking for cash without paying hefty ATM fees when they are not near their bank or an ATM associated with their bank. For this reason alone, many merchants choose to utilize the services of Merchant Solutions.
Which Credit Card Processing are the Worst in Terms of Customer Reviews?
According to Reuters, each year credit card processing companies are ranked and rated using a number of different processes, and some of them have to make up the end of the list. The companies listed above are largely reported to be among the best – or they would not make our list – but there are several on the long list of processors above that do not make the cut as far as this annual survey shows, and many of the merchants that use these companies are very open in their honest reviews. While most merchants do love their credit card processing companies, there are a few that are simply not impressed in the least.
Because we want to provide our readers and business owners with a comprehensive overview of which companies are the best, we feel it's important to also touch on the ones with the worst reviews and what makes them rank so lowly among the general public and their users. That said, here are the credit card processing companies that deserve an honorable mention for having ranked lowest among the list of top credit card processing companies from which to choose.
Sage Payments receives a 1 star vote out of 5 stars from their customers on this annual survey. The general consensus as far as this particularly company is concerned is that customer service is next to non-existent. According to those who use this credit card processing company in their small businesses, it is difficult to get human help on the customer service line, cancelling contracts is difficult even when they are up and ready for renewal, and many customers state that their contracts are renewed for 3 years at a time without any consent, and a hefty cancellation fee is required if a merchant chooses not to utilize the company anymore – even if they never agreed to a contract renewal.
Charge.com ranks very low as far a value is concerned. While many clients are very happy with certain aspects of this credit card processing company, value is not one of them. In a survey of small business owners who use Charge.com, the overall consensus is that customer service is fantastic, but the overall value of the company for the price that is paid and the availability of different features and services is less than impressive. Clients state that while they were happy with service, the rates that they pay to use this particular company seem much higher than other companies and they do not feel that they are necessarily getting what they are paying for so much as they'd like to feel that way.
Authorize.net also ranks very low on the list of credit card processing companies. According to the above mentioned article by Reuters, those who were interviewed for this particular information are not happy with anything that this credit card processing company has to offer. From the lack of good service to the lack of value, to the lack of features and options to the overall lack of satisfaction, it seems that most people here find it very difficult to find anything that they like or enjoy about this process in the least. That means it's one of the least beneficial companies to use when it comes to making the decision to use credit card processing, and your company deserves to have the best of every world in this aspect.
Total Merchant Services seems to have the worst reputation among users in the credit card processing department. According to those who have used this credit card processing company, the salesmen do not accept no for an answer, providing you with services you do not want or need, they do not make it easy to cancel accounts and they also have very poor customer support. Those that use the company state that they will never do business with them again, and that they would be least likely to recommend this company to anyone else in comparison to some of the other companies that are on the market.
Ensuring that your small business remains competitive is a must. Accepting credit cards is by no means mandatory for you, but it is something that tends to prove beneficial to small business owners. Just remember that the more options you provide for your customers, the more likely they are to want to come back. Take, for example, word of mouth. When someone comes into your place of business and is overwhelmingly impressed by the staff, the service and the goods or service that you provide, they are going to talk about it. You want them to talk about your business because it is free advertising. However, you do not want them telling their friends and family and coworkers that while they really loved your business, they did not like that you did not offer a credit card processing machine so that they could conveniently utilize all it is that you have to offer. It makes the business sound like an inconvenience to others, and chances are good that they will never give you a chance because so many people rarely carry other forms of payment outside of their credit and debit cards.
Credit card processing is not the difficult concept that many people believe. In fact, when many business owners see just how simple and easy it is, they are more likely to want to utilize a credit card processing company. Don't let your business remain in the past; bring it up to date and into the present with a credit card processing machine so that you can get all that you need to get done in your business handled for increases future success.
Photo by Getty Images