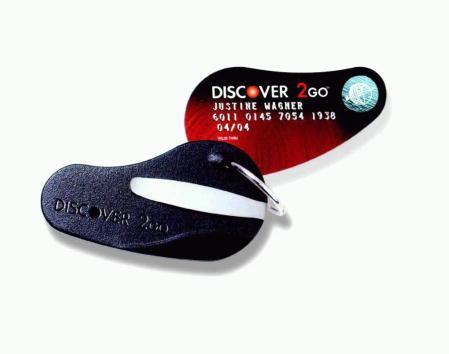 Your credit card choices do matter. Most people assume that a card is a card and they don't shop around, compare rates, compare cards and make an educated, informed decision before applying for the first card they encounter. Sure, some cards offer a free tee shirt in the mall when you sign up, but that's not necessarily the best way to choose a card. Yes, the rewards are an important consideration, especially if you spend a lot on your card and want to utilize rewards that work well with your lifestyle. However, there are other considerations to make, such as interest rates, special financing offers and a card that's widely accepted.
Discover credit cards are some of the most well-known cards in the world. They're accepted just about everywhere, they have a good reputation and they are some of the most competitive cards on the market. A Discover card in your wallet means financial protection in case of fraud or identity theft, and it also helps you save money with its special financing offers. Discover believes that their special 0% balance transfer offer is a great way to save money, and the bank has a few tips that will help you make the most of your balance transfers to their cards.
Look At Your Rates
The first thing you need to do is look at your rates on your other cards and determine whether or not those rates are high. If your credit cards are in the 9.99% to 12.99% range, you're doing pretty well in terms of interest rates. Higher than that, however, is never a good thing. And anything over 20% is insanely high. If you have cards like this, it's a good idea to consider applying for a new card with a 0% APR on balance transfers to save some money.
Do the Math
The biggest mistake people make when transferring balances happens when they can't transfer all their balances. This leaves them with a decision to make, such as which cards to transfer first. Here's the deal; most people will just transfer the biggest balance first, and then work their way down to the smaller purchases. Usually, this is a smart way of thinking. But it's not always the best in terms of savings. What do we mean? For example, if you have a card with a $5000 balance and a 29.99% interest rate and a card with a $7500 balance and an 11.99% interest rate, you might transfer the biggest balance.
Now let's do the math. If you have 24 months of no interest to pay off whichever card you transfer, you will end up paying either $7500 or $5000 in two years – that's it. If you paid off the $7500 card with the lower interest rate over the course of two years, you'd pay just over $970 in interest. If you pay the $5000 card with the higher interest rate over the course of two years, you'd pay $1705 in interest. So, the higher balance card will cost you far less in interest over the life of the balance. In this case, it's sometimes better to transfer the higher rate first.
Photo by Discover Financial Services/Getty Images