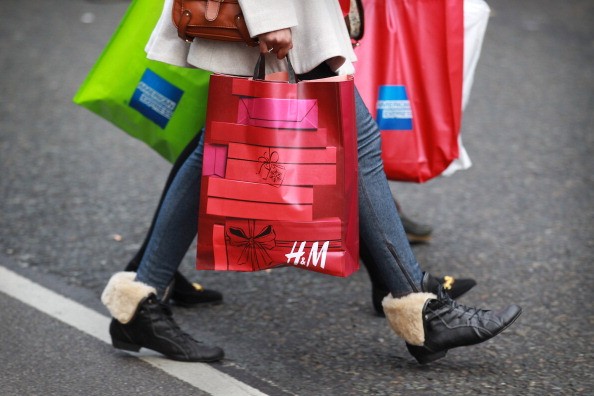 Christmas is only a week and a few days away, and that means it is time to get the holiday gift buying finished. Sadly, not everyone can afford to do that right now. Either they cannot come up with the cash to purchase Christmas gifts, they cannot find the money anywhere or they simply cannot afford to purchase the gifts that they want to give this holiday season. It happens more than you might think, and many people then rely on their credit cards to pay off their Christmas purchases. It's a long and never-ending cycle, and it's one that is very expensive.
So, how do you avoid the fees and interest that come along with making your holiday gift purchases with a credit card? Easy; you buy them with cash or you pay off your card when the next bill is due. If you cannot do that, you might need to go ahead and apply for a 0% APR credit card that will not require you to pay any interest for a few months. If you are one of the millions of consumers that will take either three to six months or longer to pay off the debt you accumulate during the Christmas holidays, this might be the best bet for you. It means paying no interest and having far more time to pay off your debt without it costing extra.
With consumers expected to charge at least $601 worth of holiday gifts to their credit cards this holiday season, the fees and the costs of doing Christmas shopping with a card can be quite expensive. For one, you will need to either pay it off right away or you will need to go ahead and pay it off little by little; which can be costly. Let's say that your card has an average interest rate of 18%. That's a total of $32 in interest over the course of six months if you pay it off at that rate. It doesn't seem like much, but if you're on a budget – and you are when it takes you six months to pay off $600 in debt – that additional cost is too much.
The Benefit of a 0% APR Card
If you have good to excellent credit, a card like this is a great alternative method for all your holiday shopping needs. Not only will you find that your card is going to allow you to spend what you need to spend for Christmas gifts, you will also find that it's a great way for you to extend your payments for a longer period of time without paying interest if that is something that you have to do. For example, many 0% APR cards offer around 12 to 15 months of no interest to give you an opportunity to pay off your debt without paying interest. While we always advocate paying off credit card debt as quickly as possible, you could theoretically pay only $50 per month for 12 months to pay off your Christmas purchases and not have an issue at all with paying interest.
Additionally, it seems that many consumers will use their credit card this season. A Harris Poll study conducted recently states that more than 15% of shoppers will use a credit card and take three to six months to pay off the balance of that card this holiday season. Another 5% of shoppers using their credit card state they will take longer than that to pay off the balance on their cards.
Christmas is next week, so many shoppers will not be able to apply for a new credit card in time to shop, but there are a few options. You can call the credit card company and ask if they can expedite the shipping of your new card or provide you with the card numbers and information so that you can shop online. Not all companies are comfortable doing this and simply will not do it. However, there are some companies that are happy to do so, and will happily help you with this process.
Is this the right decision for you? We cannot answer that question for you, but we can tell you that if you do plan on using your credit card regardless this holiday season, transferring your balances or applying for a card with a no interest introductory rate is a good way to save. You can buy what you were buying on your higher interest card without paying any additional money for your items.
Photo by Getty Images