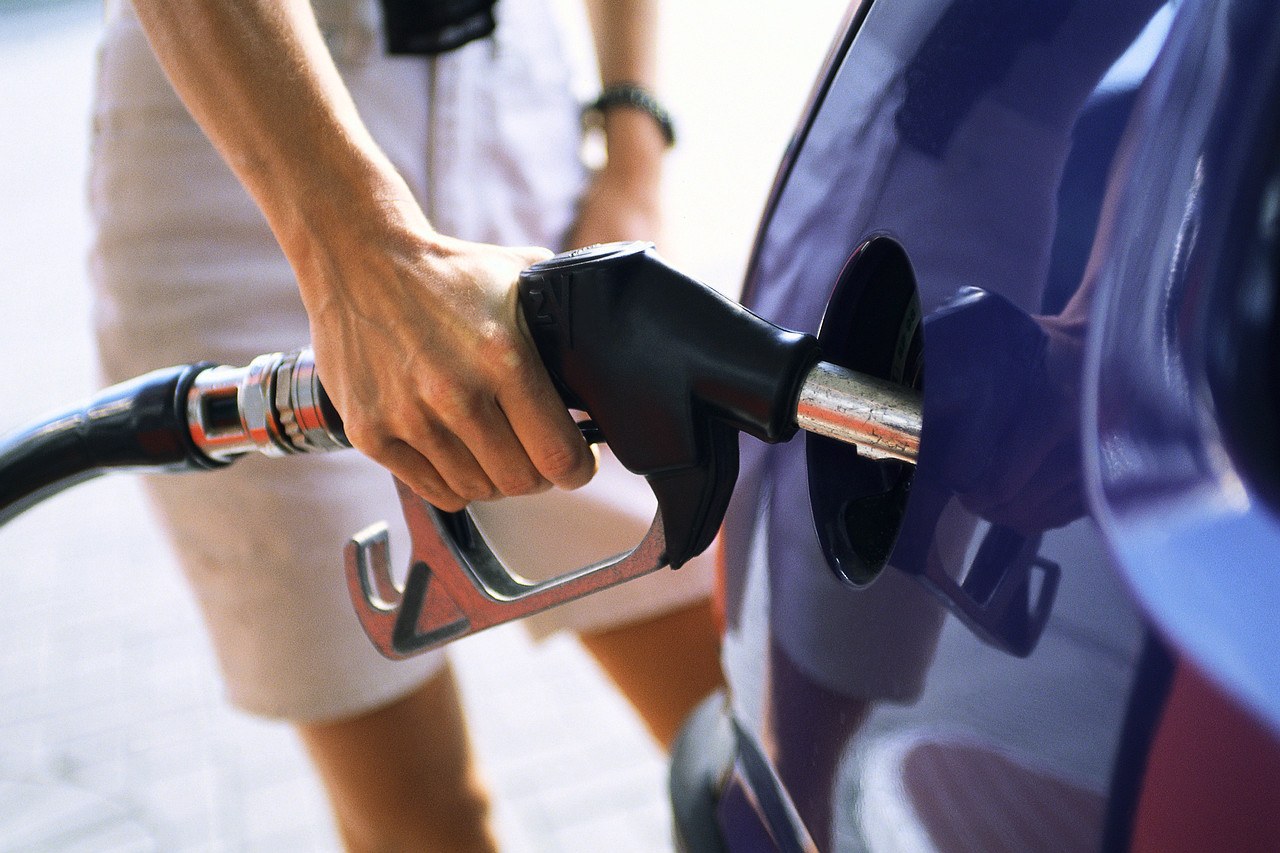 When considering which of the hundreds of gas credit cards to choose from, there are many factors involved, and this is why making the decision can be challenging. From a practical position, there are basically two main categories to understand. These include generic and station-affiliated cards. Moving forward, there are many available in each category and taking a look at the general merits of each category is a good place to start.
In the past, station-affiliated cards were highly popular because they were easy to qualify for and they could be used at favorite stations, either locally or cross country. There really weren't many companies competing for customer's business. But driving needs and gasoline companies have undergone radical changes over the past years. Customers are constantly barraged with changing gas prices, either up or down, with no certain guarantee of what the future will bring, even with the best economic projections.
Many consumers are moving away from station-affiliated cards for several reasons, including high interest rates that don't balance the monetary rewards offer for using the credit. Other problems include poor customer service and fuel credits with very low reward percentages.
Generic cards allow consumers such things as the freedom to use many gas stations, cash back offers on non-fuel purchases, and cash back percentages that bring more back to you. They also have plenty of purchase related perks that help when you have to spend money anyway. For consumers who prefer to have a station-affiliated card due to brand loyalty or proximity, there are some top picks to consider.
Best Station Affiliated Cards
Shell Credit Cards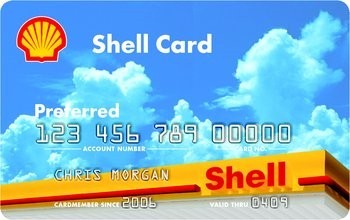 The pros of applying for a Shell Credit Card are that it really is a card with several sub-categories of focused, niche cards for various kinds of drivers. The entire portfolio falls under the Shell Credit umbrella, but the different options are there for consumers to pick what suits their economic profile the best. Shell has made it easy for drivers with a range of credit ratings to still find ways to pay for gas. Some customers have remained very loyal to the company because of these options.
Shell Drive for Five Card- Save 5 cents on every gallon of Shell fuel, pay at the pump, manage your account online, keep track of fuel purchases separately, have the option to pay in full or pay the minimum each month, get additional cards for family members at no cost, $0 liability for unauthorized charges and protection from Citi Identify Theft Solutions
Shell Platinum Select Mastercard- Earn 10 cents per gallon or more on purchases, make at least $500 of qualifying purchases in a billing period and become eligible for cents off purchases
In the next billing cycle, can be used for all kinds of household purchases
Shell Refillable Cards- load up to $300 dollars online, instant access to funds by cardholder, great for budgeting and student use
 Shell Saver Card- earn 2 cents per gallon on purchases, links directly to checking account for automatic deduction, but has no annual fees, no enrollment fees, no interest of finance fees
BP Credit Cards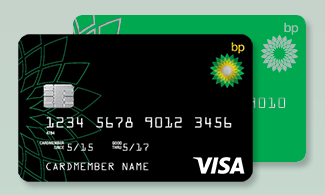 British Petroleum is one of seven top oil and gas companies in the world. It is known by most consumers now as simply BP. Though its headquarters is located in London, United Kingdom, the company also has locations throughout the United States. It deals not only with gasoline, but other petroleum related products.
BP is a global company that offers a portfolio of credit cards to meet various consumer needs, but these two are the basic options offered. The card you get will be the one your credit rating qualifies you to receive.
 BP Visa Credit Card-earn 25 cents off per gallon for the first 90 days for every $100 spent at BP gas stations, earn 15 cents per gallon for every $100 spent for eligible groceries, dining and travel, earn 5 cents per gallon for every $100 spent everywhere else Visa cards are accepted, excluding non-BP stations
BP Credit Card- earn 10 cents off per gallon on every $100 you spend when shopping at BP gas outlets
Exxon Mobil Smart Card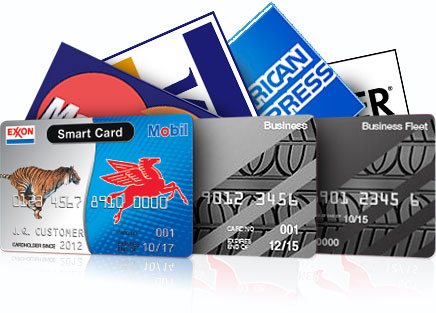 This American oil and gas company has its headquarters in Texas. It is a multinational business. For the average motorist, the company offers its Plenti card, which gives you points for each time you fill your tank at approved stations. The company also offers its Smart Card. When you use the Smart Card at Exxon Mobile stations for gas purchases, you will get a rebate of 6 cents for each gallon up to 100 gallons per month. Some restrictions apply.
Marathon Petroleum Corporation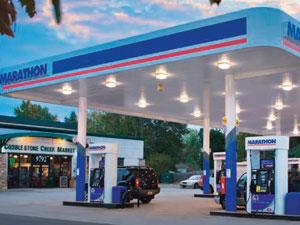 Earn 25 cents per gallon if you spend $1,000 or more per month everywhere Visa is accepted
Earn 15 cents per gallon is you spend $500 to $999 per month everywhere Visa is accepted
Earn 5 cents per gallon rebate on all Marathon purchases when you spend less than $500 per month with your card
Receive a $25 Marathon Gift Card to use on future purchases when you earn $25 in rebates
No annual fee
Generic Cards
These are best for consumers who prefer the freedom to choose any gas and make purchases elsewhere.
Wells Fargo Propel 365 Card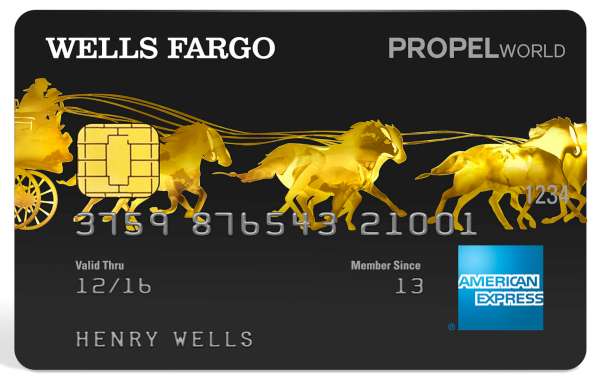 This card does not charge an annual fee the first year, but does have a $45 annual fee after the first year. It functions using points as rewards, so consumers have the option of earning points in various ways. There are 20,000 bonus points awarded when you spend $3,000 in net purchases the first three months. The points do not expire, and there are a variety of vacation package discounts, discounts on hotel rates and also on car rentals.
The card offers other perks such as 24 hour Concierge that is complimentary. You get lost luggage assistance, and Emergency assistance. There are terms for Auto Rental Collision, Liability Insurance and Travel Accident Insurance.
The APR is 0% for the first 12 months, and then the Regular APR is 13.99% to 21.99% depending on your credit rating. There is a no Maximum Over-Limit Fee, but there is a Maximum Late Fee of $38 on payments. Cash advance rate is 23.99% with an additional fee of 5% on the amount, which is steep. This card will be best for someone who's spending profile is aligned with the card amounts.
Gas Rebate Cards
The following are Gas Rebate Cards which offer consumers higher cash back rebates, plus 1% for other types of purchases. By using these cards in combination with everyday spending and gas purchases, you can help to reduce the high costs associated with driving.
BankAmericard Cash Rewards Credit Card
You will need an Excellent to Good credit rating to qualify for this card, but it offers no annual fees, no changing categories, no expiration on rewards and positive features such as 0% introductory APR for the first 12 billing cycles and a 10% customers bonus when you redeem your cash back into your Bank of America checking or savings account. This card features the newest chip enabled technology to help keep your card use safe at chip enabled terminals.
Blue Cash Preferred Card from American Express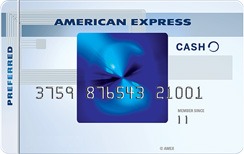 One of the best things about this card is that it offers unlimited cash back at a 3% rate for not only the gasoline stations you use, but also for preselected department stores such as Macy's, J.C. Penny and Sears. In addition to that, when you shop at U.S. supermarkets you can get cash back at a 6% rate. This rate is good for purchases annually up to $6,000 dollars. For other purchases, and that includes all of them, you get an unlimited cash back rate of 1%. If that doesn't seem like enough, consider that when you spend $1,000 in the first three months of using your card, you will get an extra bonus of $150 cash back. The card has a 15 month introductory APR of 0% on balance transfers and purchases, which is very nice to have.One bit of a down side is that there is a pretty significant annual fee of $75 dollars. However, when you consider all the other benefits, and know that you'll be spending money throughout the year regardless, then the card looks very good. It pays you back quite a bit for the funds you're going to use anyway.
TrueEarnings Card from Costco and American Express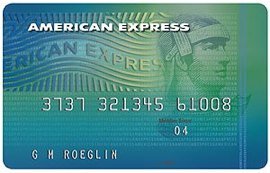 For Costo members, this is a card with no annual fee. For non-Costco members, then an annual fee of $55 is required. The obvious benefit of this card is that it is one card that functions as two. You get the benefits of great cash back rewards plus a year-long membership in a store that is devoted to providing you with the highest quality products at reasonable and discounted prices. You can make up to $4,000 in a year worth of purchases on gas and get 3% back in cash. When you dine out at restaurants, you will get 2% back in cash. When you make eligible purchases on travel, you will get 2% back, and for every other purchase you will receive 1% back. If you buy your gas at Costco, you'll frequently see savings there as well, but the card doesn't limit you to only buying your gas there.
Chase Freedom®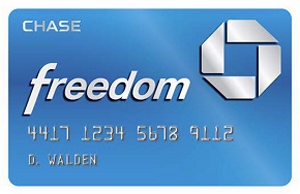 This card is for consumers who want to earn cash rewards for the normal and customary purchases made regularly. When you first sign up, you can get a $100 bonus for spending $500 in the first three months after you open your account. If you add an authorized user to your card, and make an additional purchase during the initial three months, Chase will give you a $25 bonus. Each quarter, there are various categories of spending that rotate and give you 5% cash back for up to $1,500 dollars on combined purchases, and a simple 1% flat cash back on the rest of your purchases.
Citibank Double Cash Card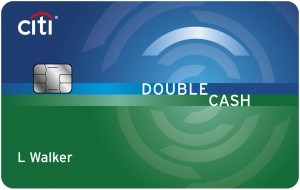 This card is a partner card. It is issued by Citibank, which offers to reward you for all of your purchases by giving you cash back two times. The way it works is that you earn cash for buying things and for paying off your credit balance. You do have to pay the minimum payment due each payment period, but you have to do that anyway, so why not earn extra bonuses for doing it?
The card has absolutely no annual fee. There is a handy Purchase Tracker feature which shows your balance clearly and how you can earn more rewards. If you like, you can use your cash back rewards for credit on your statement, checks or gift cards. You can redeem each time you accumulate $25. There are no rotating categories to keep straight. The card has a 0% APR for 15 months on purchases. Once you pass that initial period, then you'll receive a percentage based on your credit score. You can also have the same rates for balance transfers. There isn't any cap on earning cash back. It is unlimited. Ultimately, this card gives you an excellent way to earn cash while you use it.
Final Thoughts
Of the cards listed here, those that consistently turned up in online surveys, reviews, and consumer financial reviews as being top choices included the generic versions. Of those the most often mentioned as best quality with the highest amount of benefits and rewards were Chase Freedom, BankAmericard Cash Rewards Credit Card, and Blue Cash Preferred Card from American Express. These three cards are the best bets for those whose credit ratings will allow them to access the cards once they have applied for them.
With so many variables offered, making the decision to choose one card over another could be overwhelming. But, the bottom line is that the card you qualify for will depend on your credit rating. If that is good, then the cards with the most perks will be available to you. If your credit is less than stellar, then you will need to select from cards that offer rewards, but perhaps not at the highest levels. For this reason, it is very helpful to know that the different categories exist and that there is something possible for each situation when driving is such a necessary part of living.