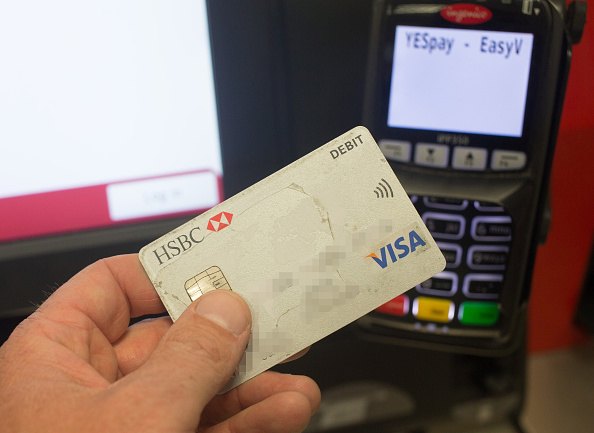 December is right around the corner, and that means many Americans are about to use their credit cards more than ever, prompting us to offer you some pretty useful credit card tips. Not everyone spends Black Friday or Cyber Monday shopping; many holiday shoppers shop all month long, and that means you need to know how to keep your card information safe, how to maximize your rewards and how to use your cards in a way that's going to really benefit your finances. We have rounded up our five favorite December credit card tips, and we hope that they help you in the coming month.
Rack up the Points on Gas Cards
Many of us have gas cards that we like to use to make our purchases so that we can earn cash back, and now is a great time to do just that. Our favorite credit card tip for December is to do a little homework. Find a gas station near you that sells gift cards, and start buying. Buy them to places you want to do some Christmas shopping, or buy them to use as gifts. It helps you rack up the rewards, and it helps you cross gifts off your Christmas list.
Put All Christmas Purchases on your Card
If you really want to earn points in December, put all your purchases on one card. This is going to help you pay for your purchases, cross everyone off your list and earn a little extra. One of our favorite December credit card tips, we like that you can earn cash back on all those purchases and then redeem your cash back as a statement credit when that depressing bill comes in the mail.
Sign up for a New Card
This is not something we recommend for everyone. This credit card tip is more for consumers looking at a new card anyway or those who are looking to finance Christmas and pay it off later. We like the idea of applying for a new card with 0% interest as an offer so that you can work on paying off your Christmas purchases throughout the year without anything costing you more than it did when you made the purchase.
Remember that CHIP Technology does not Always Work
We love that CHIP technology exists and that so many retailers and businesses use it. However, we have one very important credit card tip for you to remember this holiday season; you are not protected through CHIP technology when you shop online. You are only protected when your card is input into CHIP technology readers – do not forget this one.
When it comes to protecting your card on the internet, you have to be very careful. We recommend that you do not use the card anywhere you are not familiar with – stick to bigger stores that are legitimate. Make sure you do not accidentally enter a web address incorrectly, and please do not give your credit card number over the phone to make a purchase while you're standing in a public location. Wait until you are home or in your car, at least.
Sign up for a New Hotel or Airline Card Now
Travel credit cards are big, and they're quite beneficial this time of year. Does your holiday plan include some travel? If so, one of our best credit card tips is that you sign up for a new travel card that allows you to book inexpensive travel. For example, an airline card with a big-sign up bonus is great right now, because you are certainly going to meet the spending requirements to earn the rewards this time of year, which means free travel in the near future.
Photo by Getty Images