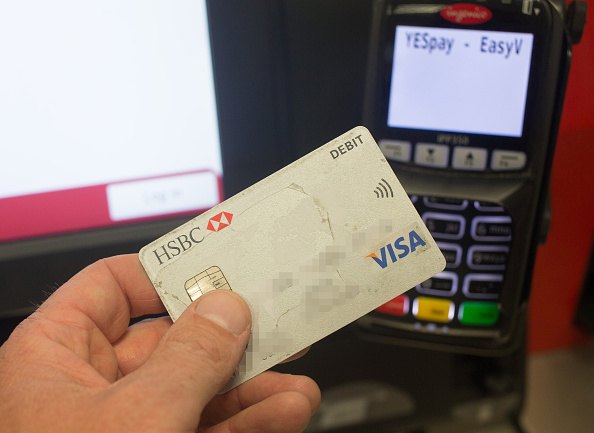 Rewards credit cards are my favorite because I love free things, and I love free cash. When a credit card says, "Hey you…yeah, you. How about $500 free cash when you sign up for our card?" and you think, "Um, yeah!" with hesitation, life seems pretty good. Of course, that's before you read the fine print. You have to spend eight hundred million dollars in five seconds and one of the items you purchase within that five seconds has to be a living, breathing, purple dinosaur with unicorn wings and the face of a lion.
That's precisely why some rewards are not even possible for many families. While this particular reward might be a tiny stretch of the truth, it's still a bummer to see that you have to spend $3000 in 60 days to earn your free cash, especially if you don't have the kind of money. I like to recommend to people that they use their card to buy what they normally buy throughout the month if they cannot afford to shell out that kind of cash otherwise and use the cash they would have spent to pay off the card at the end of the month. For example, you might pay your mortgage using your card, buy your groceries and gas and pay your regularly schedule expenses with these cards so that you can spend the $3000, get the free money and run. You can use the cash in the bank designated for those expenses to pay off the card instead, and that works.
But not all families have expenses of this nature that they can afford to pay for. So what do you do when you are desperate for awesome credit card perks, rewards and cash and have no way of meeting the minimum requirement of giving away your first born, two cats and a yellow pony with orange polka dots? Well, you find a card that offers rewards and a low minimum spending limit. It's really that simple. We've done some digging and come up with a few credit cards that offer great rewards at a very low price. This means that you have around 90 days to spend $1000. It might seem like a lot, but it comes in at just over $300 per month, which could be your groceries for two weeks. It's not as difficult as you might think, and these cards might be much closer to being within your realm of possibility when it comes to earning rewards.
IHG Rewards Club Select Credit Card
If you love to travel and you love free stuff, here's your card. You'll get a seriously huge 60,000 point bonus if you spend $1000 in three months. What that means is four nights at a lower-level InterContinental Hotel, or fewer nights at a higher-end hotel in this family brand. Furthermore, if you pay the annual fee, which is waived for the first year, for the second year right away, you get a free night at any hotel in the world – and it doesn't matter how nice it is, where it is or how much it would cost you out of pocket. What this means is that you could legitimately earn a reward worth thousands depending on where you choose to go and where you choose to stay. It's worth its weight in gold to consider this particular hotel credit card when choosing reward cards with low minimum spending limits.
Bank Americard Travel Rewards Card
This card is a good one because you need only spend $1000 in three months – or just more than $333 per month for three months – to earn 20,000 bonus points. This is the equivalent of $200 in rewards, and you will still get points for making your purchases, too. You get 1.5 points for every dollar you spend, which is a bit more than most cards since it's higher than 1 point and this is across the board instead of just being delegated to specific categories. Furthermore, your points do not expire – ever.
Chase Freedom
Earning rewards is easy with this card. The reward is also a good one, coming in at a $100 bonus. This is yours if you spend only $500 in 90 days. Once you do that, you get the reward. That equals just over $165 per month on the card for three months. Additionally, if you sign someone up as an authorized user on your account, you can earn an additional $25 if you just have them use the card once – no minimum purchase required – during the same three month time frame that will earn you your $100 bonus.
Blue Cash Preferred from American Express
If you want $150 free of charge, get this card and spend $1000 in three months. It's that easy. Additionally, you'll be earning serious cash back on your everyday purchases in the meantime. This includes 6% cash back on the items you buy at the supermarket and 3% on all your gas purchases. Every other purchase you make is worth 1%, but that's still pretty impressive in the grand scheme of life. The only thing you might want to consider with this card, however, is that there is a $75 annual fee associated with this card and you do have to pay it in the first year you have the card, which really does bring your cash back down to half.
Blue Cash Everyday Card from American Express
When you spend $1000 in the first 90 days you have this card, you will then get a $100 statement credit. This means paying off that bill in the course of three months only costs you $900 instead of the full $1000. Additionally, you're going to earn additional cash back throughout the year. This includes up to $180 cash back at the supermarket and 2% cash back on your gas and department store purchases. For every other purchase you make, you will earn 1% cash back throughout the year.
Photo illustration by Matt Cardy/Getty Images