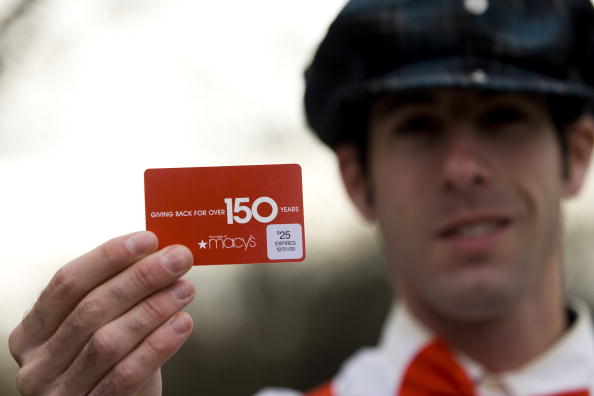 If you're an avid shopper at Macy's or if you just go there once in a while and love to get the best deals, owning a Macy's credit card is a must! After all, with the holidays coming up very soon and holiday season shopping in the very near horizon, the benefits are plentiful, especially if you decide to do your gift buying at the mass retailer. Macy's offers up some really great rewards and perks for those that are credit cardholders of theirs.
Here are five perks of having a Macy's credit card:
– Opening a card guarantees you a discount. When you open your Macy's card, you get 10-20% discount off your purchase on your first visit.
– You are eligible to receive surprise savings offers at the register. Who doesn't love a good surprise when it means saving money?!
– You periodically receive coupons and discounts in the mail. Sometimes it feels like I receive way more coupons in the mail from Macy's than I know what to do with! While I only use it every so often, the fact that cardholders literally just always have coupons is such a great thing. That means you basically never ever have to pay for anything full price, as you'll always have some sort of discount on your hands. Depending on what your status is, you can get them from 3 to 12 per year.
– You are able to participate in the "Thanks For Sharing Rewards" program. While it's a $25 enrollment fee to participate, it allows you to get 10% back on however much you spend from September through the end of December. If you're a frequent shopper at the retailer – which is not hard to do in this time frame, with major holidays like Labor Day, Veteran's Day, Thanksgiving and especially Christmas – you will most likely spend more money than you'd like to admit. Of course, that just means you'll be getting a bigger reward amount, which will be given back in the form of a gift card.
– You can get a special offer on your birthday. Depending on your status, you can receive a special "Happy Birthday Offer" as a cardholder, which often means a special discount at Macy's.
(Photo by Chris Keane/Getty Images for Macy's)