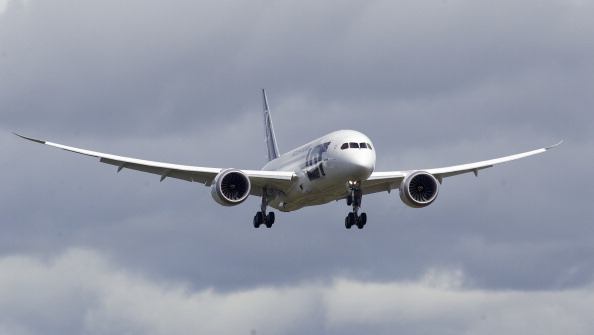 You book your travel, pay for your hotels and shop 'til you drop with your American Express card so that you can earn those reward points. Now that you've got them, paid off those monthly balances and worked so hard to earn something free and clear, you want to know how to get it done. Who could blame you? One of the primary reasons many cardholders choose an American Express card is to earn points to use toward free merchandise, travel and rewards. However, what many people fail to realize is that not all rewards and redemptions are created equal, which means some American Express cardholders are getting more value out of their points than others. How so? It's simple; reward redemption rates vary significantly across the board, and it's up to cardholders to figure out which redemption rates are most lucrative. Fortunately, for you, we've done it for you. We've taken some of the most popular redemption options users enjoy most and broken them down for you based on the value of each point per redemption.
Membership Rewards Online Shopping Mall
The last place you want to redeem your American Express points is here; the value is about half a cent per point, meaning you will get almost nothing out of your points. While I realize that you earned these points by spending money and they were given to you for that, they're not free. You paid heavily for these points, and now is the time to make them pay you back in return. If you want to shop for a useless item for a half cent on the dollar value, go for it; but it's not recommended.
Billing Statement Credits
Another way to redeem your American Express reward points is through a statement credit. You can turn your points into a statement credit to help pay off charges you incur at any time, but the value is not quite as high as you might hope. For example, one point will only pay off a value of about a sixth of a cent. You can do better than that.
Amazon Rewards
American Express cardholders are eligible to link their Amazon accounts to their card accounts to use points to pay for purchases. It's a great option, and it does sound nice. However, the valuation of each point per dollar is only about a seventh of a cent, which is not very lucrative.
American Express Travel
This is the portal that American Express offers to their loyal cardholders as a way of booking travel for themselves by redeeming points and offering discounts. The problem is that it's just not that impressive. Sure, you get to book travel for about one cent per point in terms of value, but it's still not the best that you can do.
Gift Card Redemption
Another option that values out to a flat cent per point is gift card redemption. You can purchase gift cards through American Express to just about any location in the world, and you will receive it at a flat rate of one cent per point. It's not a bad return on your points investment, but there are still a number of other redemption options that will provide you with more value per point.
Transfer Points to Travel Partners
By far, the most lucrative manner of redeeming your American Express points is through travel redemption via airline and hotel partners. While each of the 16 airlines and four hotel partners offers different rates, each is typically valued at more than one cent per point, which is far better than any of the other options available. For example, looking around will show you what you can get when you transfer your points. All you need to do is check to see where you are flying, head to the airline website and see if the points you will transfer will be worth it.
For example, a ticket that has costs $306 by itself and requires 65,000 reward points is a deal that is worth less than a half cent per point and is not a good option. However, booking a flight that's only 30,000 points and has a cash value of $830 makes your points worth more like 2.47 cents per point. It's a better value, and it's one that you will have to work to find. The general rule, however, is that transferring points is almost always the most lucrative way to redeem American Express points; just be sure to transfer them for use on tickets that use fewer points and cost a lot more cash-wise.
Photo by Getty Images