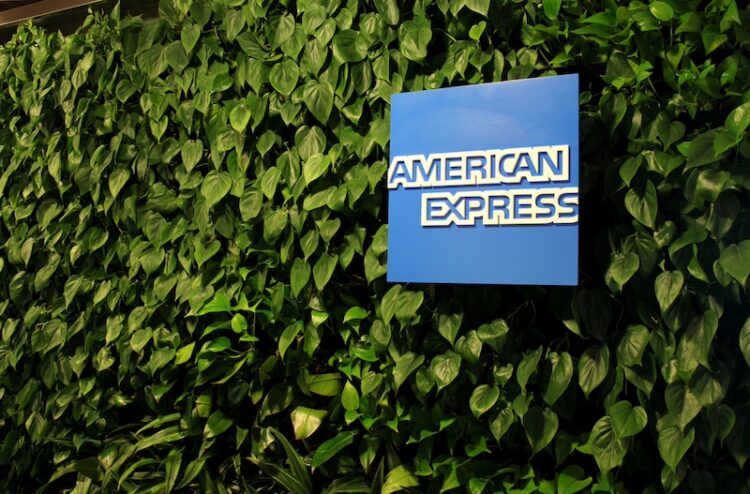 Tinseltown / Shutterstock.com
In the world of premium credit cards, cardholders have access to various perks and benefits, one of which is concierge services. Among the most well-known providers of such services are American Express and Chase, both of which cater to the needs of their top-tier cardholders. As individuals consider which card to choose, a common question arises: is Amex Concierge better than Chase Concierge?
The main difference between the two concierge services is that American Express provides its own services, while Chase utilizes a third-party provider, Visa, to offer similar services to its cardholders. In addition, American Express offers a dedicated concierge with its luxury Centurion card, but this comes with a significantly high annual fee.
The choice between Amex and Chase concierge services ultimately depends on individual preferences and the specific needs of the cardholder. In the subsequent sections, we will delve deeper into the features, limits, and standout services of both concierge providers to help readers make a well-informed decision.
About American Express and Chase Concierge
American Express Concierge and Chase Concierge are popular concierge services provided by their respective credit card companies. They offer a range of services such as travel planning, booking tickets to events, making reservations at restaurants, and more. These services aim to provide added value and convenience to cardholders, enhancing their overall experience.
American Express Concierge is a complimentary service available to those holding the American Express® Platinum card, as well as Card Members of certain co-branded cards like the Delta SkyMiles Reserve. Amex Concierge is known for being comprehensive and personalized, ensuring that each cardholder gets the assistance they need according to their preferences and needs.
On the other hand, Chase Concierge is available to holders of popular Sapphire cards, namely the Chase Sapphire Reserve and Chase Sapphire Preferred. Unlike American Express, which provides its concierge services directly, Chase partners with Visa to offer this perk. Visa Infinite Concierge can be reached by calling 1-877-660-0905 within the U.S. or 1-312-800-4290 internationally.
Both services aim to make the lives of their users more convenient and enjoyable by offering a variety of perks tailored to their unique needs. They are designed to help cardholders maximize the benefits of their credit cards and provide a seamless experience when seeking assistance for various tasks and activities.
Key Features of American Express Concierge
Travel Assistance
The American Express Concierge provides valuable support for cardholders' travel needs. The service assists with hotel bookings, finding local city guides, and securing exclusive deals on various travel services. The concierge team is knowledgeable and can offer helpful suggestions, ensuring your trip goes smoothly. They speak 13 different languages to accommodate a wide range of cardholders.
Shopping Assistance
Whether you're looking for a unique gift, luxury item, or exclusive deal, the Amex Concierge has you covered. They can help in locating hard-to-find products, purchasing from high-end retailers, and even arranging for personal shopping experiences tailored to your needs. This personalized assistance ensures that you find exactly what you're looking for with ease.
Dining Assistance
Amex Concierge excels in offering dining assistance to its cardholders. From making reservations at top-tier restaurants, securing hard-to-get tables, to organizing private dining experiences, they ensure you have a memorable experience. Amex Concierge even has valuable connections with culinary experts and can provide useful guidance on local cuisine, specific dietary needs, or food and wine pairing recommendations.
Key Features of Chase Concierge
Event Access
Chase Concierge allows cardholders to gain exclusive access to a variety of events. These can range from music concerts and theater performances to sports events and culinary experiences. Through partnerships and collaborations, Chase Concierge strives to offer its users unique and memorable event experiences that they otherwise might not have access to.
Travel Planning
Another key feature of Chase Concierge is the assistance it offers in travel planning. Chase Concierge agents can help cardholders with organizing their trips, from booking flights and hotels to providing recommendations for local activities, restaurants, and attractions. By leveraging the extensive network and resources of Chase, cardholders can receive valuable advice and information tailored to their preferences and budget.
Emergency Services
Chase Concierge also caters to the needs of cardholders facing unexpected emergencies while traveling. The service provides support and assistance in situations like lost or stolen passports, medical emergencies, and legal matters. Cardholders can rely on Chase Concierge to connect them with relevant professionals and resources to help resolve their issues as swiftly and efficiently as possible.
Comparing Amex and Chase Concierge Services
Availability
American Express and Chase both offer concierge services to some of their cardholders, with Amex providing its own services and Chase using a third party (Visa) to provide them. Chase Concierge has two tiers of services, making it more accessible to different levels of cardholders. Amex Concierge, on the other hand, is available to specific cardholders such as those with Platinum or Centurion cards.
Usability
When it comes to usability, both concierge services offer similar ways for cardholders to access their services. However, it's important to note that American Express Concierge is generally considered more comprehensive and personalized. Cardholders can contact the concierge services via phone, email, or through mobile apps.
Customer Satisfaction
While both Amex and Chase concierge services receive positive reviews, American Express has a slightly better reputation for its concierge service. Amex tends to have higher customer satisfaction rates due to its comprehensive approach and personalized service, whereas Chase sometimes receives criticism for its reliance on a third-party service provider and the quality of service may vary.
Services Provided
Amex and Chase concierge services offer assistance with various tasks, including travel bookings, event ticket purchases, restaurant reservations, and more. The services provided by both concierge services are generally similar, but American Express tends to excel in terms of the level of personalization and detail. Some standout services offered by Amex include customized travel itineraries and access to exclusive events, which may not be offered by all Chase cards.
In summary, while both Amex and Chase concierge services offer valuable assistance to their cardholders, American Express is often viewed as the more comprehensive and personalized option, leading to higher customer satisfaction rates.
Personal Experiences
When comparing the American Express (Amex) and Chase concierge services, some users have reported various experiences with each option. The Amex concierge, for instance, is often praised for its excellent customer service and ability to secure reservations at sought-after restaurants and events. Their representatives are said to be knowledgeable and prompt in handling requests, making the experience seamless and efficient for the cardholder.
On the other hand, Chase concierge has been known to provide similar levels of assistance, although the overall experience might not be as robust as that of Amex. Some users found that the Chase concierge representatives were also helpful in booking reservations and providing detailed information. However, others experienced longer wait times or less personalized service compared to Amex.
It is important to remember that personal experiences can vary greatly from one individual to another, as the quality of service might depend on factors like availability, location, and specific requests. Therefore, cardholders should evaluate the pros and cons of each concierge service in the context of their own circumstances and preferences before deciding which one to use.
Which One to Choose
When deciding between Amex Concierge and Chase Concierge, several factors come into play. The American Express Concierge is a complimentary service for those holding the American Express® Platinum card. This service is also available for American Express® Card Members of certain co-branded cards, such as the Delta SkyMiles Reserve. On the other hand, Chase Concierge services are offered at two different tiers, depending on the specific credit card. This makes Chase Concierge more accessible to a wider range of customers.
Comparing the two concierge services, it is crucial to examine the cards themselves. The AmEx Platinum card and the Chase Sapphire Reserve Visa Infinite are two popular options with good concierge services. While some may prefer the AmEx Concierge, others might find Chase Concierge better suited to their needs.
Notably, the annual fees of each card differ. Chase's Sapphire Preferred card, for example, provides concierge services at a lower annual fee compared to the Platinum AmEx card. Therefore, those seeking concierge services without incurring high annual fees would find Chase's Sapphire Preferred card more appealing.
In addition to the annual fees, the range of services varies as well. Generally, both AmEx Concierge and Chase Concierge provide assistance with travel bookings, restaurant reservations, event ticketing, and general information requests. It is important to analyze your specific needs and preferences before choosing a particular concierge service.
Overall, it's essential to evaluate your own personal requirements and preferences when deciding between Amex Concierge and Chase Concierge. The accessibility, card type, and annual fees of each concierge service are crucial factors to consider. By thoroughly examining these factors, you can make an informed decision on the concierge service best suited for your lifestyle.
Conclusion
In comparing Amex Concierge and Chase Concierge, it is evident that both services offer unique benefits to their cardholders. While Amex Concierge is known for its exclusivity, Chase Concierge provides a more accessible approach with two tiers of services depending on the card being used.
The Amex Concierge continues to be a popular choice among premium cardholders for its reputation and access to exclusive events, bookings, and off-the-menu experiences. On the other hand, Chase Concierge is better suited for those seeking a more accessible service without missing out on essential concierge benefits.
When deciding between Amex and Chase Concierge, one should carefully consider their specific needs and preferences, as well as the type of credit card they use. Ultimately, the choice between the two concierge services will depend on the individual's priorities, lifestyle, and overall expectations from a credit card concierge.