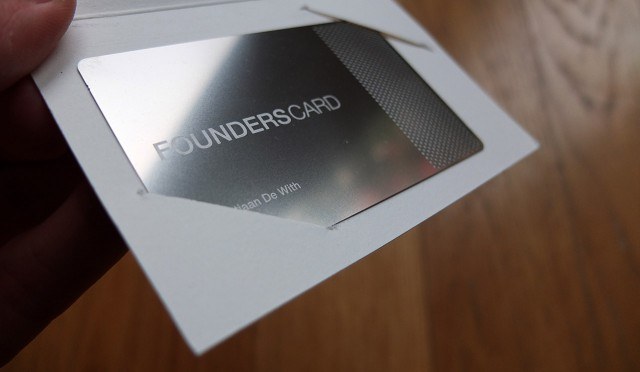 If you love your business, the Founder's Card is for you. One of the few membership programs that is exclusively tailored for business heads, Founders Card owners have exclusive benefits that help them not just save, but but network with other entrepreneurial minds as well. The card is primarily aimed to fulfill the varied requirements of the top entrepreneurs and frequent travelers. If you love traveling and have to go around the country and abroad, there are exclusive privileges and benefits for members. But does the various advantages of this card make it a must buy?
How much does it cost to join?
The joining fees aren't really peanuts but then, you are availing of a service that only a select few do. Currently, if you decide to have the Founders Card, then you would have to shell out a standard annual membership fee of $795 along with a one-time initiation fee of $95. If you get to grab a referral code from any of the current member, then your annual membership fees would be reduced to $395.
Brands associated with it
Founders Card features a vast array of brands associated with Hotels, Fashion, Business, and Travel. Some of the major brands associated with Founders Card includeCaesar's Total Rewards Diamond,JetBlue, American Airlines, Apple products, UPS shipping, as well as hotels likeThe Standard Downtown LA and Mandarin Oriental Bangkok. You can avail of British Airways flights as well with a Founders' Card.
What are the benefits?
When it comes to owning a Founder's card, for over $700 a year, you do need some major benefits. And the card doesn't disappoint on that front. The Founders Card comes with a number of benefits, here are some of them.
1. Exclusive Access toEvents
The Founders Card organizes events quite frequently. So if you reside in a major city, then you could get to attend the bi-monthly or monthly meetings and events. These meetings are an important medium to enhance the networking among the potential business owners, entrepreneurs, and travelers.
2. Discounts on Your Favorite Purchases
The Founders Card is all about incredible discounts on travel and high-end services. Here is a look at some of the areas you could save on when you get yourself a Founders' Card.
3. Travel
You do need to travel a lot and Founders' Cardhelps you save on your airfare each time. You can save around5% off on the airfares of the majority of American Airlines. Add to it that you get a silver or Gold Elite status when you fly the Virgin Atlantic. Plus, there are discounts on means too, with all Virgin Atlantic flights from the US to the UK offering 20% discounts. Apart from this, the other benefits include some great discounts on Cathay Pacific Flights and a complimentary Hilton HHonors™ Gold Status Membership.
4. Hotels
Looking to stay in a hotel of your choice and aiming to save big? With a Founders' Card, there are exclusive privileges like VIP treatment, welcome amenities, free wi-fi, and exquisite dining experience.
5. Business
You're sure to need to do a number of transactions for your business needs. What if you could save on it? The business benefits for customers vary with time and areaimed to increase customer productivity and aid in time management. With a Founder's Card, you will be able to get around 15% off on the standard rates of all voice plans on AT&T. Add to it that you can create a Shopify account, subscribing to their plans at over 50% off. You can even save on your next Apple product purchase and if you need to send in couriers, you get discounts of up to 32% on UPS International, air, and ground shipping.
6. Lifestyle
Apart from all the business privileges, you can also save on your lifestyle needs. There are discounts onon facials, massages, and body treatments. You can save on your Gym membership fees as well as select your favorite wines at an amazing discount. The lifestyle discounts are many, and currently,Founders Card Members get a discount of up to 46% on the standard pricing of particular Dell products. You can even save on car rentals easily. Here is a look at some of the benefits currently on offer.
Founders Card Members receive a complimentary one-year ShopRunner membership.
Preferred pricing for new Rackspace customers.
Founders Card Members receive 20% off rentals online or in the New York Showroom of Rent the Runway
The Founders Card Members enjoy a 20% discount on all MOO orders.
A company can save 15% on their orders through MOO Business Services.
Founders Card Members receive a $350 bonus whenever they open a new personal ATM-Rebate checking account at First Republic Bank.
Is it worth joining?
At around $750 a year for membership fees, you might just feel that the annual subscription fee of the Founders Card is way too much. It all depends on how active you're as a traveller. Iy you only make a few travels a year and do not need to spend more than a few nights in the hotel, the Founders' Card is probably not for you. But then, the Founder's card is meant for people who are always on the move and who need to save big, no matter where they go. You have to make one travel at least once a month, or have a lifestyle where you want to enjoy life, to get the maximum out of the card.
The perks and additional discounts offered by it outweigh the high fees. The discounts are many and varied. You can save on all aspects of your business, from shopping for your online business needs to going to that spa in the airport lounge when your flight gets delayed. Plus, you can stay healthy with discounted gym memberships and even save on your meals when you are buying meals on flight. The Founders' card can help you to travel smarter and travel easily, without compromising on comfort, but then to get the benefits you really do need to have a lifestyle where you're going to the gym, taking flights or just hiring car rentals. But then, every Founder does those things, don't they?