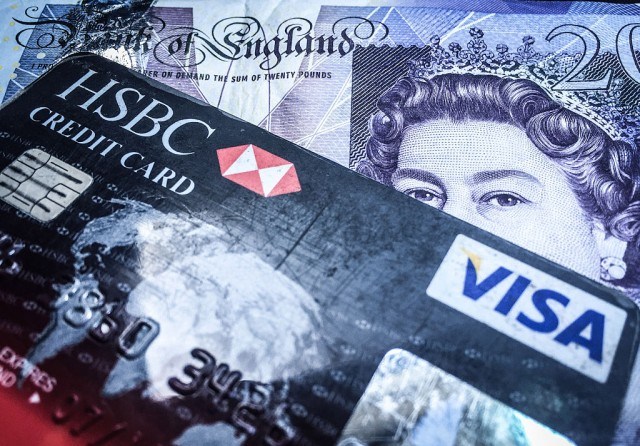 Owning and operating a small business is one of the most exciting adventures, but it's also one of the most confusing. With so much to consider, learn and experience, it often feels as if you might never get ahead of the curve and feel completely comfortable in your business. Of course, feeling comfortable often means you're simply not challenging yourself enough and it's time to get out of your comfort zone. One of the most challenging aspects of small business ownership is learning to find the right business credit card. There are dozens on the market, and not one is the same. What are you supposed to do with all this information and no idea where to begin?
You have to look for a few very specific features when it comes to a small business credit card. The most important features are the ones that benefit your business, but each business credit card on the market offers them in different terms. While we cannot tell you precisely which card to apply for to use in your small business, we can help you look for the most important features in a business credit card.
Authorized Users
This is not something you necessarily have to worry about if you are a sole proprietor without business partners or employees. However, once you add on a partner or employees, you'll want to ensure your business credit card supports that. An authorized user is someone with his or her own card on the account. This person can use that card to travel for business, to assume business responsibilities and to care for a multitude of other issues.
What you want is a card company that not only offers you the ability to add authorized users onto the account at any time, but also one that allows you to add authorized users to the account for no charge. Many cards will charge you a fee to add a secondary card to your account, and that is a gross waste of your financial resources. Ask about authorized users and how you can add them without paying a fee.
Foreign Transaction Fees
This is not something that might apply to all credit card users, but it might to some. Does your business do business outside of the country? Do you do business traveling outside of the country? If you do, this is a must for your business credit card. Foreign transaction fees add up quickly and can amount to hundreds, if not thousands, of dollars spent each year on just fees when you are outside the country.
A card with no foreign transaction fees saves you big money. If your business doesn't do anything outside the country, chances are good this is not something that will factor into your decision to apply for a business credit card. It's only important if it's important.
Annual Fees
No one wants to pay a fee to have a credit card. Really, you just don't. Many cards do require that you pay an annual fee to carry their card. It'll be charged to your account and go against your available balance right away. While some cards only charge a small fee, others charge a much more substantial fee. What you want to do is make sure the annual fee you are paying is not a big one, if you have to pay one.
You can find cards that don't charge annual fees. These are almost always a better choice, and almost always a good reason to apply for one card over the other. No business owner wants to spend money if they don't have to. Forget paying annual fees and go with a card that allows you to save that money for something more useful.
Rewards
One of the most common mistakes that business owners make is not choosing cards that offer outstanding rewards. Your credit card should offer you a chance to earn cash back or other rewards such as points for business expenses. This allows your business to take advantage of the perks and rewards associated with the card, which means you'll get to spend more time enjoying these lucrative benefits and less time wondering why you cannot seem to get ahead.
Another great reward is a sign-up bonus. If you can find a business credit card with a great sign-up bonus, do not overlook that in any way. It's cash back for spending money you probably have to spend with the business in the first place, so let it be a bonus to you.
Choosing the right business credit card is not the same process for all businesses, but these are often some of the most important features on any card. That's why you might want to move them to the top of your list when choosing a new card.
Photo by Getty Images