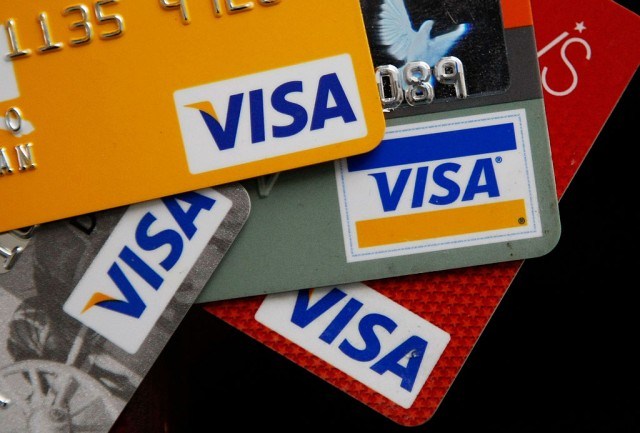 Do you own a small business or even a major business? If you do, you're going to get to a point when you realize that a business credit card is everything that you need for more than just a few reasons. It's imperative to have one of your own, and it's imperative that you find the best one for you. We've been going over some of our picks for the best business credit cards in the market at the moment, and we are ready to bring you our next favorite pick. This one is great for you if your business is big on travel, and it's going to bring you a few perks and necessities you might not get anywhere else.
Before you start sending me hate mail telling me this is not the best business card, remember that just because it's not the best business credit card for you does not mean it is not the best for someone else. It's all about perception, and I perceive that this card might just be everything for some business owners. Additionally, I cannot promise that something new and more exciting or beneficial might not come out in the near future that knocks this card off the list. It happens, but that doesn't mean we don't like to bring you what's best in the moment.
That said, if you do have a business that is big on travel, allow us to recommend to you the Capital one Spark Miles for Business credit card. It's pretty good – better than good, really – and it's worth it to those who are into travel for business.
What We Love
Of course, we love the fact that the card is a gorgeous sapphire blue in the photos we've seen of it online, but I do have the distinct impression that you might care less about this than some of the other features, perhaps. However, it's worth noting if you care about aesthetics (and I do). Anyone who signs up for this card is about to get a killer sign-up bonus that's going to make you feel good about life. It comes with a 50,000 bonus point offer for anyone who applies for the card and then spends $4,500 in the first three months the account is open. Now that is a good deal. That is a lot of miles to use on flights and on upgrades and other things you love and adore.
The other thing we love most about this card is that there is no annual fee the first year. Now let us make that even better. Once the first year is over, the annual fee is really only $59. That's it. That's not even two tanks of gas in my SUV. You cannot beat that, especially considering I know I've already brought you one with a fee so much higher than that.
The Perks
Most business credit cards allow you to spend money and earn points for every dollar spent. They, unfortunately, make you earn less in certain categories than they do in others. The Capital One Spark Miles for Business card allows you to earn 2 points for every dollar spent no matter what you purchase or where you shop.
Additionally, these points can be used to book flights or rental cars or other travel related items. They can also be used, instead, to earn statement credits. Who doesn't love a good statement credit on their bill? It's a nice option, and we think that many business owners will take full advantage of this kind of offer.
Another amazing bonus is that you get quarterly statements that show you what you are spending, what you are earning and how you can maximize deductions on your business taxes when the time comes. It's a nice offer, and it is something that you can really enjoy if you put your mind to it and really get to know your information. These kind of itemized statements are everything to business owners.
What We Don't Love So Much
There is no such thing as perfection, even though I'm pretty sure that in terms of cuteness, my husband and I have perfected it in terms of babies. I mean, honestly; we might be biased, but these are some seriously gorgeous kids we have. On that note, this is a card that has two major drawbacks in our opinion. The first is that the card does not allow you to transfer your miles. That kind of stinks.
The second is that there are limited travel perks. Some travel cards allow you to do things like upgrade to priority boarding or even earn some free checked bags. This one does not, but that's all right when you look to see if the other options are worth the money you will spend to earn them.
Photo by Getty Images