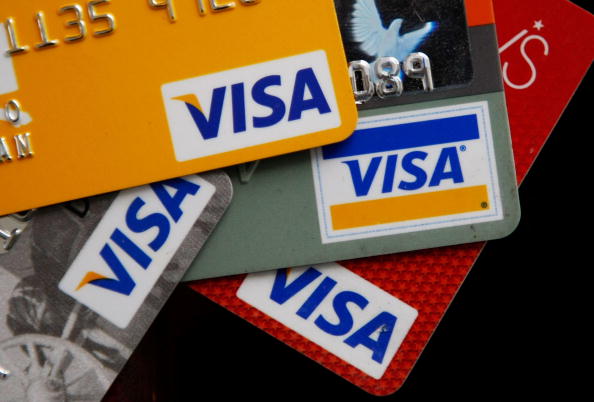 Student credit cards are designed especially for students. They're cards that are often designed for those who have no credit history to this point, and they are a great way for students to build their own credit history. Of course, student credit cards can be very dangerous to those who have no idea how to use a credit card and who don't have the discipline not to use them like free money. However, when used correctly they are a great asset for students who want to build their credit and have a great credit score. This is essential for any student looking to obtain a mortgage, a vehicle and even when they are checked out by their future employers after graduation.
Student credit cards are a great advantage for college students, but they can also be a disadvantage. It's important to remember a few key facts before applying for a student credit card. One of the most important things to remember is that every time you apply for a card just to get that free gift or discount on your next purchase, your credit score is affected anywhere from 3 to 8 points. This means that even if you have no intention of using the cards you applied for, you could apply for 3 in one day and have your credit score drop as many as 24 points. It's a very slippery slope.
Furthermore, you have to use your card responsibly. This means paying the balance on time each month, and paying in full is always the better option. If you do not pay your balance in full each month, at least try to keep your balance lower than 30 percent of your credit limit. What does that mean? That means that if you have a $1000 limit on your card, try not to exceed a balance of $300 on a regular basis. You can spend all you want during the month and pay it off but if you can't pay it all off, try to get the balance down to less than 30 percent of your credit limit for the best possible affect on your credit score.
Not all student credit cards are created equally. They're issued by different lenders, have different rates and offer different rewards and perks. Here are some of the best student credit cards and a little information about each one.
Discover Student Credit Card
The Discover student card is issued by Discover Financial, and it's great for those who want to earn a little cash back on all purchases. The way this works is by offering perks on different things each quarter. Students who spend $1,500 each quarter receive 5% cash back on their purchases from specific categories each quarter (that's $75 for anyone doing the math). It could be dining, gas or even movies. The rest of your purchases automatically earn 1% cash back. The first 6 months worth of purchases are free of interest provided they are paid in full before the end of that 6 month period, and the rate is anywhere between 12.99% and 21.99% after that – depending on your credit history.
To apply for this card, you need only visit the Discover website and choose from the many different student card options available. There are many different cards designed for students by Discover, and this is one of the best. However, there are several others that offer different rewards you might find more in tune to your spending habits. Once you choose the card you want to apply for, you will need to enter your personal information.
The online application process takes only a few minutes. You can begin filling out your personal and financial information and complete the application in less than 5 minutes time. Be sure to read the terms and conditions carefully before you agree to them and submit your application. Once you agree – if you agree – to the terms, you will submit your application and then wait just a few moments for your credit decision. If you have no credit, you will likely be approved for the card, since that's its specialty. If you already have some credit and it's good, you will receive an instant approval. If your credit history is not good, you will be declined.
If your card application does not provide you with a decision right away, you can always come back and check on the status of your application until a decision is made. The easy online log in system is simple, and it will also make it simple for you to make timely payments, view your limits and manage your card when you are approved.
Chase Student Credit Card
Chase offers a MasterCard for those who are enrolled in college classes, and who are over the age of 18. There are many different versions of the Chase student card, and the one we are discussing is the Chase +1 student credit card. This particular card has a 0% introductory APR (annual percentage rate) and there is no annual fee to have this card. The rewards you get with this card come in the form of points with each purchase that can be used at the Chase store for music and other items. Something many students really like about this card is the point sharing. You can give your points to a friend, let them give you their points and earn rewards and merchandise much faster this way.
You can also use your rewards to donate to causes that are important to you. It's not only a great way for students to improve their credit, establish credit and help pay for classes, it's also a great way for students to give back to the community and do something philanthropic. The Chase Student credit card is a simple card to obtain. You have two options when it comes to applying for this particular student card. You can apply online by visiting the Chase website, or you can apply on campus. There are usually credit card applications in various places around college campuses, and applying there oftentimes means you will get a free gift. It's one way the company entices students to apply.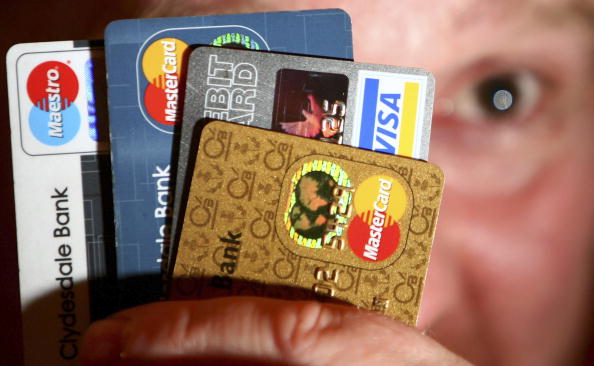 Bank of America Student Credit Card
BankAmericard is one of the preferred credit cards for college students. This one has a number of great features that make it easy to use the card responsibly so that you maintain a good credit rating. This is another student credit card you can apply for online by visiting the Bank of America website or by visiting the Bank of America stand at your college campus. There are typically extra incentives and gifts offered to students who apply on campus, but the online application takes only a few minutes and can be submitted at any time.
Some of the best features about the Bank of America Student credit card include the low introductory annual percentage rate. Additionally, the card is free of an annual fee, which means the card is essentially free if you do pay the balance in full each month. The BankAmericard offers students several up-to-date technological features that make card ownership smooth sailing. One of the best features in the opinion of many cardholders is the mobile banking feature. Along with mobile banking, cardholders appreciate the text alerts that keep them on top of their balance and their financial situation. With this card, your monthly due date is the same every month. Unlike some other cards, which are due every 28 days, this one has the same due date each month; the date never changes. This makes it simple for students to remember to make their payments on time each month.
Finally, there are a number of other benefits that come along with this card, such as $0 liability when fraudulent purchases are made. This card can be used at any Bank of America ATM around the world free of charge, and at any ATM around the world so long as you pay the service fee initiated by that financial institution.
Wells Fargo Student Credit Card
If you plan on applying for one of the student credit cards issued by Wells Fargo, let us recommend the Wells Fargo College Cash Back card. It's the best card to get ahead on your good credit rating, earn rewards and earn cash back on your purchases. It's the perfect card for any responsible college student. This card has many excellent features. While all student cards have good features to offer students, the ones offered by this particular card are even more amazing than others. To receive cash back, you have to use the card. For the first six months, you will earn 3% cash back on all your gas, grocery and drugstore purchases. You will earn a fair 1% cash back on every other purchase you make with the card.
The annual percentage rate of the Wells Fargo card is a good one as well. Depending on your credit history – if you have one at this point – you could receive an annual percentage rate as low as 5.90 percent for the first 6 months worth of purchases. Otherwise, it will be as high as 13.90 percent. If you don't have great credit or you have very little to no credit, you could get an annual percentage rate that starts at 11.15 percent and gets as high as 21.15 percent. It's still lower than most other student credit cards, however.
To apply for this card, you need only find the application. You can apply online by visiting the Wells Fargo website and choosing this card from their list of different student cards. You can also apply on campus with a Wells Fargo representative and even receive a free gift when you do so. There is no annual fee to carry this card, which just adds to the long list of reasons this card is so great for college students.
Capital One Student Credit Card
The Journey Student rewards card is a great one for college students to carry. Capital One is the issuer of this student credit card, and it offers some great rewards for college students. What is amazing about this card is that it rewards you for paying on time, which is just one way to ensure that students always remember to pay on time so that they can build their credit for their future purchases. This card offers 1 percent cash back on your purchases – all of them. If you pay your bill on time each month, the company will offer you a 25 percent bonus on your cash back. This means that you have a chance to earn 1.25% cash back on your purchases each month. There are no balance transfer fees if you choose to transfer balances from other cards.
The annual percentage rate is high, but it's lower than other student credit cards. The variable rate starts at 19.8%. There is no annual fee to carry the Capital One student card, which will save you money in the long run. One of the best features, in the opinion of many cardholders, is the fact that Capital One offers all students an automatic credit limit increase when they make their first five monthly payments on time. It also offers a free credit tracker so that students can see how their spending and decisions can affect their credit score on a daily basis.
This card is easy to apply for. You can apply for the card by visiting the Capital One website and clicking on the link to apply for a student card or you can find a Capital One representative on your college campus. He or she can provide you with an application and a free gift for applying for the card and being approved. Once you are approved for the card, you will receive it in the mail. You have several ways you can pay your bill; online, over the phone and through the mail. The online bill payment system is easy to use, and it gives you frequent access to your statement so you can keep an eye on your account at all times.
Photos by Getty Images