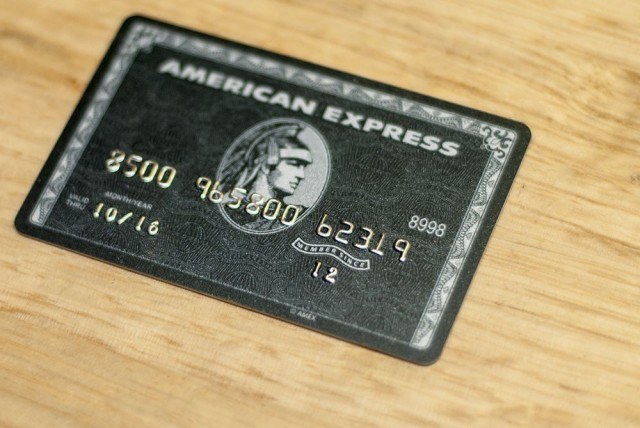 Everyone knows that the most exclusive credit card in the world is the American Express Black Card. It's reserved for the wealthiest of the wealthiest, and it's a credit card that signifies that you have made it. This is a very exclusive card in that you won't even find an application for the American Express Black Card anywhere, and it's by invite only. It's the credit card of all credit cards, and it's also one of the most secretive. However, what you need to know about the American Express Black card is right here.
Photo by Getty Images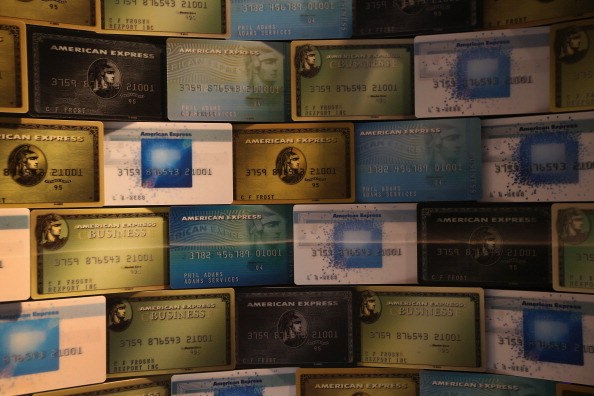 It's Known As The Black Card
It's actually called the American Express Centurion Card, and it is one of the most exclusive cards in the credit card industry. It's said to be the card that only the wealthiest people in the world are able to use, and it's one that is very exclusive. If you see someone pull this card out of their wallet, it's a good indication that they are very wealthy, very important and very capable of paying the tab anywhere – and for anything.
Photo by Getty Images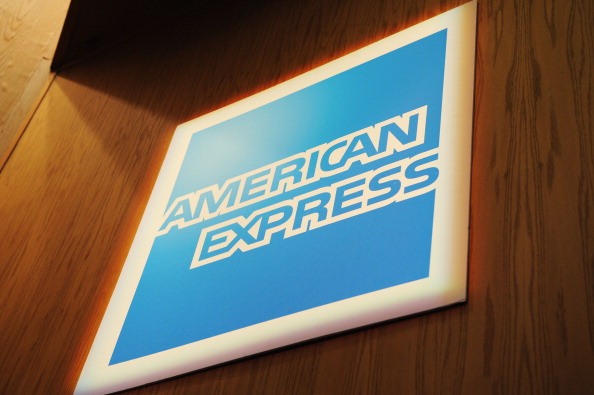 Amex Black Was Created Thanks to Urban Legend
It was 1999 when American Express made the decision to create this card. There had been rumors for years that there was the ultra special black credit card on the market that only the wealthiest people in the world had access to, and people were in love with it. When the request for this nonexistent card became so overwhelming, American Express decided to capitalize on this urban legend and make a big business for themselves; and that they did.
Photo by Getty Images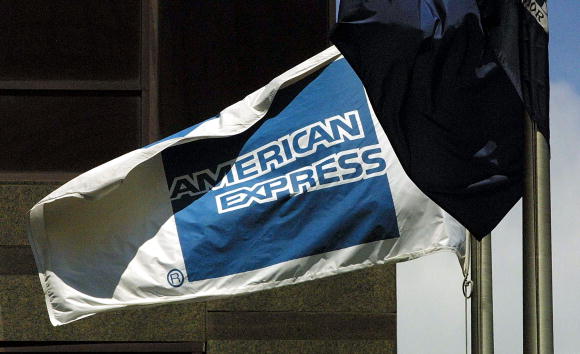 The American Express Black Card Is Made Of Anodized Titanium
Have you ever heard of anodized titanium? No? Then you definitely do not have the American Express Centurion card. This is a card made out of this special material for no other reason than the fact that the people that carry this card pay good money for it, so Amex figured they'd make it look a little nicer than your everyday credit card from the local bank. It worked, too, because everyone is impressed by this card.
Photo by Getty Images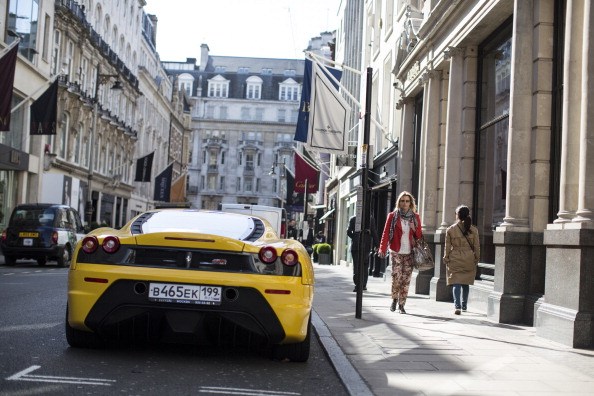 The Amex Black Has No Spending Limit
Once you have the American Express black card in your hands, you will learn there is no spending limit. You can spend whatever you want. However, it is important to realize that there are some predetermined qualifications to be aware of. For example, the card company has the right to deny any authorization for a purchase depending on your income, your net worth and your ability to repay them. Most purchases, however, are not declined since the people who are making them are more than capable of paying.
Photo by Getty Images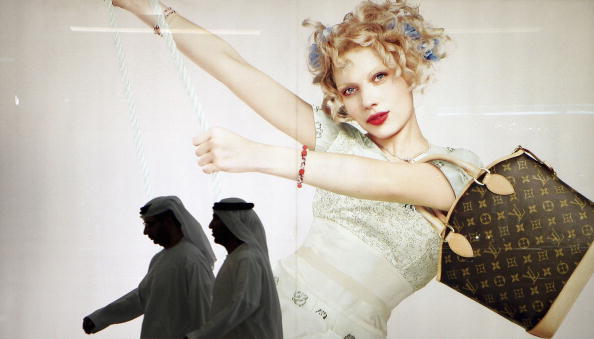 The Amex Black Must Be Paid in Full Each Month
There is no 'outstanding balance' to be had with the American Express black card. This card is paid in full every month. It's not a card you get to have for fun, charge and run up the bill with and then walk away with a minimum payment. You buy it; you better have the cash available to pay it off at the end of the month. Amex likes this card because it is pretty much a guarantee that cardholders will be paying off their cards at the end of the month without question.
Photo by Getty Images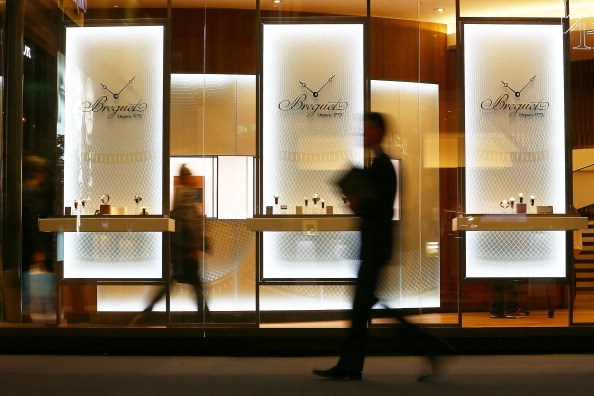 You Must Spend At Least $250,000 Per Year
The people that use the American Express Black Card have to spend at least $250,000 per year and pay that amount off in full. It's a requirement for this card because it really does mean that the people being offered the black card are in the big time. That much in purchases is a lot more than the average family makes in one year.
Photo by Getty Images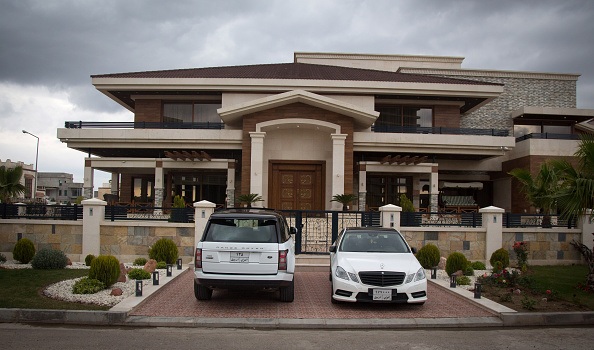 You Need $10 Million in Assets To Qualify
This is a rumor, but it seems to be one that is true. If you haven't at least $10 million in assets, you will not be able to have the American Express black card in your name. This is a card that requires a lot of financial backing in terms of your personal wealth, and your assets are among the most important.
Photo by Getty Images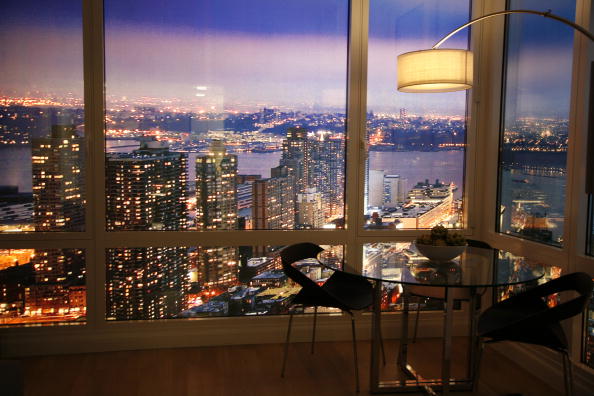 Your Annual Income Must Be Over $1 Million
That's not such a big deal for many people, so they are offered the card on a regular basis. However, the average family will never make a million dollars on an annual basis, so they will never get to have the American Express black card. That's what makes it so exclusive, and that's what makes the people who do carry this card feel very important.
Photo by Getty Images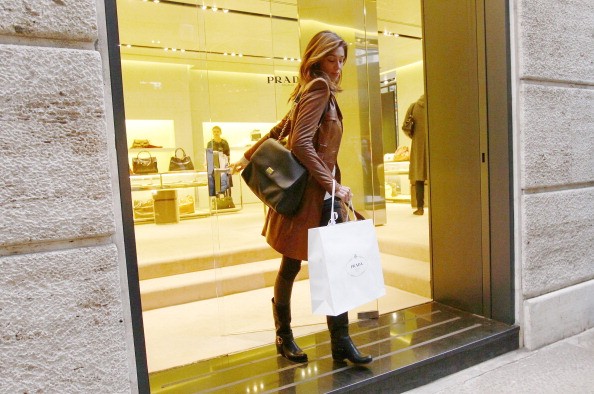 The Amex Black Is Invite Only
There is no Amex black card application available. You must be invited. You must spend $250,000 per year on your other Amex credit card, and you must be willing to pay a very large price to be a member of the American Express Black Card family. It's not cheap, and the invitation must come to you. Word has it that you have to wait at least a year after you open one Amex account for an invitation to come in the mail, and even then you might not get it no matter how much you spend.
Photo by Getty Images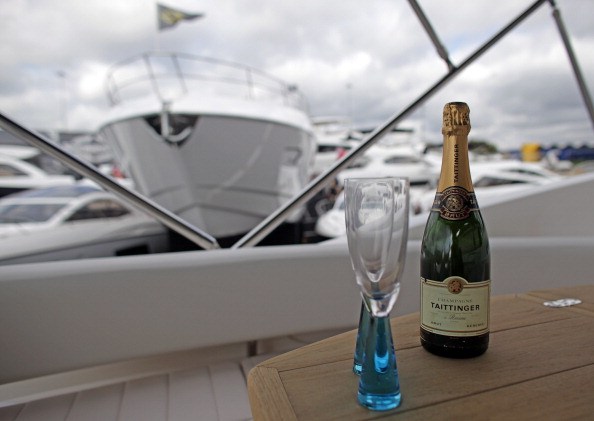 The Initiation Fee Is $7,500
There is no small time with this black card. If you are issued an invitation to apply for the black card by American Express, you feel pretty special. However, I think it's safe to say that American Express is the company that gets the last laugh. You wait for an invitation, one finally comes in the mail and suddenly you are getting the most exclusive card in the world – for a one-time fee of $7,500 just to use the card for the first time.
Photo by Getty Images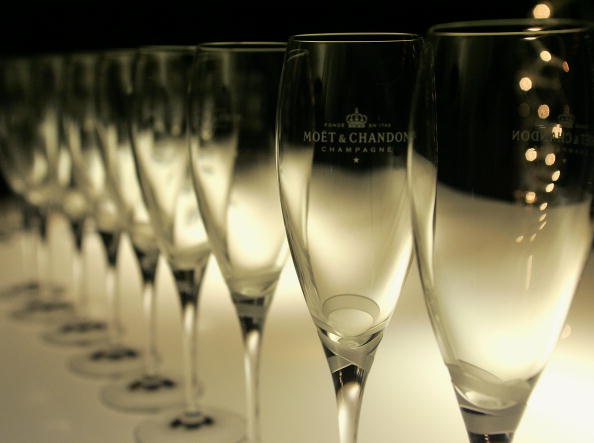 There Is A $2,500 Annual Fee Per Card
Another way that this card loves to overcharge its users is with the annual fee. Oh, I apologize; did you think that the annual fee was that $7500 I mentioned above? No, no; it's not. The annual fee is $2,500 – each. This means you're paying this fee per card on your account, which really does add up when you have more than one card for our household.
Photo by Getty Images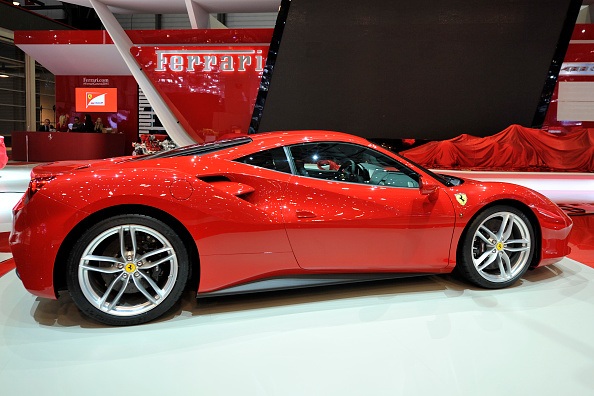 It's The International Symbol of Wealth
There is no bigger symbol of wealth than this particular credit card. Sure, you might be able to show off your Ferrari and your big house, but you cannot take it with you into Saks or into a restaurant to show it off and make sure that everyone knows you are filthy rich. It's a card that does that for you; and that's why people love this card.
Photo by Getty Images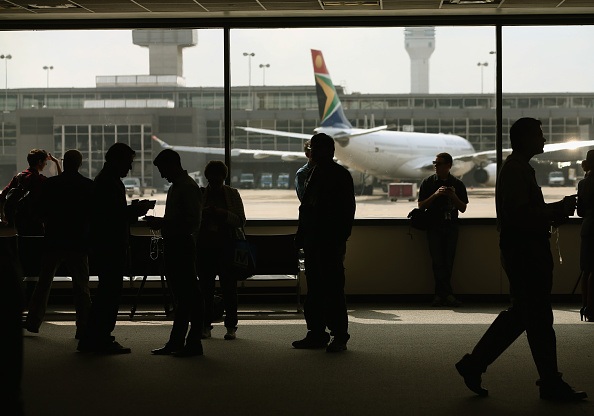 It Gives you Airport Lounge Access
It's a perk that many cards offer, but this one offers some serious perks. Not only do black card holders have access to the very exclusive Centurion airport lounges, you also have access to all airport lounges when there is not a Centurion lounge near you. It's a nice perk for travelers, especially when you're spending this much money every year.
Photo by Getty Images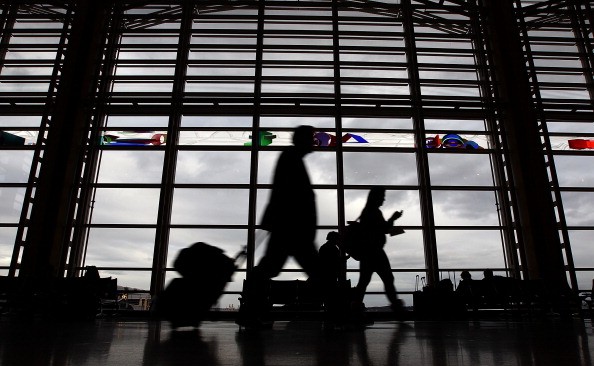 Amex Concierges Do Anything for Customers
There is a rumor that the concierge service with American Express is so good that they will do anything for their cardholders – and I mean anything. They will not do anything illegal, but they will do anything from call your mom and send her flowers to pick up new panties for your wife at the lingerie store. I've even heard that black card concierges have done things such as cover up affairs for their members so that their families do not find out.
Photo by Getty Images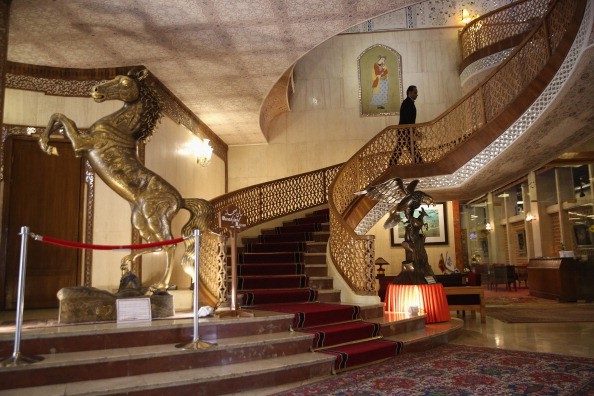 Cardholders get VIP Treatment at Luxe Hotels
If you want an immediate upgrade, a room at a sold out hotel or anything in between, you're going to find that this is the card for you. The black card can guarantee you can have anything you want at just about any luxury hotel in the world. Even if you don't use the concierge service to book your stay, the front desk clerk is trained to recognize this card so that he or she can alert hotel staff of your presence so you experience the ultimate in VIP service throughout the duration of your stay.
Photo by Getty Images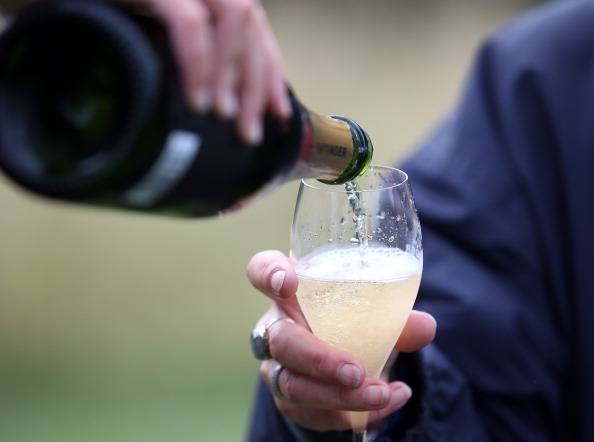 Free Hotel Breakfast all the Time
One of the biggest expenses at any hotel is the breakfast. I know that when my husband and I travel, we spend at least $120 per morning between the two of us – usually more. It does not matter if we order room service or if we go downstairs to the restaurants in the hotel, either. Black card holders who are so wealthy they can afford all the food in the world do not have to worry about trivial little expenses like this, though; breakfast for two is always free of charge.
Photo by Getty Images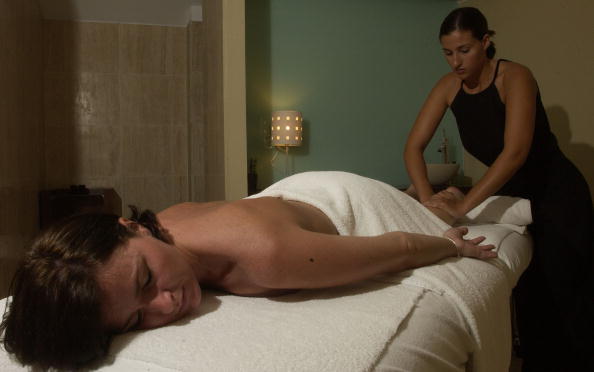 Free Spa Services
Another amazing hotel benefit offered to black card holders is a $200 spa credit immediately given to all cardholders who stay at least two nights. So, that massage that seems like a lot to the average person is free for the wealthiest people in the world. People; it pays to chase your dreams, make a lot of money and travel. The American Express black card makes sure of that for you.
Photo by Getty Images
Private Jet Programs
If you need to go somewhere right now and you do not want to book a flight on a commercial airline, do not worry. American Express' black cardholders are going to be able to book their own private jet charter at a discount, and right this second. Just call your concierge. He will do whatever he needs to do to ensure you get what you want when you want it; that's his one and only job.
Photo by Getty Images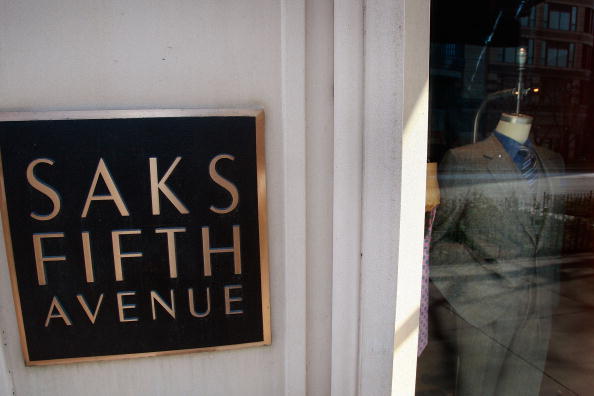 Retailers Offer Cardholders Personal Shoppers
Isn't it nice to walk into Saks or Bergdorf's and have someone do your shopping for you? I mean, how about calling up and telling your personal shopper that you have an event and that you're looking for a red dress, only to find out that when you get there she has all the red dresses in your size and style preference already out and ready for you to try on – as well as cocktails and anything else you might desire? It's just a perk of the card.
Photo by Getty Images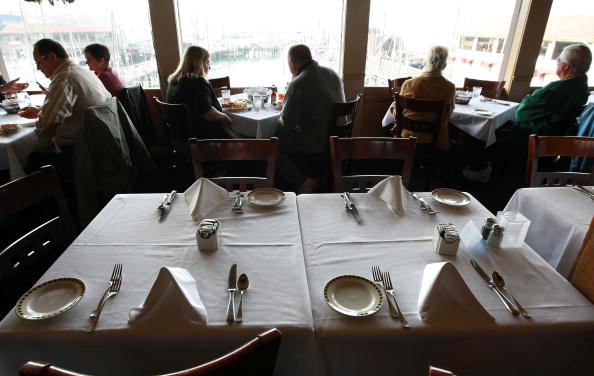 Cardholders Can Get a Table Anywhere
That hot new restaurant that has no availabilities for six months that you want to go to in an hour with 5 of your closest friends and family? No way, right? If you are a black card holder, your concierge will be able to get you a table in that restaurant in about a second's time, and that's one of the biggest perks of this card there is when you take these things into consideration. It's a nice perk, and most people love it.
Photo by Getty Images