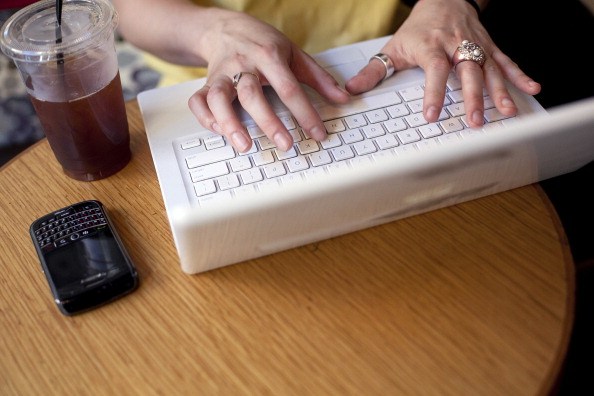 Everything about budgeting is a good idea, which is why there are so many budget planners on the market. Between budget planner apps, websites and books, it's often difficult for the average Joe to discern which is the best one, which is the most profitable budget planner and which ones are not worth our time. Most everyone that uses budget planners swears by them, but there is not a one-size fits all budget planner that works well for everyone.
Everyone has different needs. Some people prefer budget planners that allow them only to track their spending while others prefer budget planners that do this and allow them to pay their bills online. With so many tools and so many budget planners available, it's often difficult to wade through the hundreds of selections and choose the one that's right for you. We can't tell you which budget planners are the best for your personal finances, but we can certainly share with you some of the best online budget planners that will help you get your finances on track and teach you to save more and spend less. Each of our top five online budget planners earns a spot on our list for a variety of reasons, which means it's likely you'll be able to find one here that works well with your budget-planning needs.
Mint – Free
This is often the best budget planner on the market for several reasons. The first is that it's just a great app for all that you need in terms of your budget. It connects to your bank accounts, cards and everything else so that it has a comprehensive picture of what your life costs you and how much money you have available to you at any given moment. Your app does all the work for you, automatically updating all your spending and finances so that you always know what you have and where you have spent your money in the meantime. Additionally, this app allows you to add categories for things that you might not see on typical budget planners such as vacation funds, emergency funds and others.
Furthermore, this budget planner also tracks your cash spending by allowing you to input that information on your own. What we love the most is that this app provides you with the ability to set alerts on certain items when you are close to your limit so that you never go over, always keeping your budget on track. And finally, this budget planner comes with a free credit score for you to monitor your report and see where you stand financially.
Level Money – Free
We love this budget planner because it's to the point, and because it is free of charge. This is an app that allows you to see what you have to spend right this moment. Sometimes that's all it takes to keep your finances on track. You click on the app on your smartphone and you see that you have X amount of dollars available to spend on certain items this week or month, and it allows you to make an informed decision before making any purchase.
This budget planner links itself to your bank accounts and cards, and it shows you what you have available to spend by breaking it down; it subtracts all that you have for the entire month as far as your expenses are concerned, what you have to put out, what's coming in and how much you have. It then allows you to see what you have to spend on other things for the month, the week or the day. You can even take it a step further to see how much you are spending on certain items, such as your transportation costs so that you can minimize your budget and save more.
You Need a Budget – $60
This app is for those who are really serious about their budgeting. It's a hands-on app that requires a lot of work and commitment, but it's proven very beneficial to those who need the most help creating a budget. The biggest downfall to this particular app is that it's expensive, but the fee is a one-time fee and it pays for the software required to place the program on all your home computers as well as an app on your phone. If you want to try it out, it comes with a 34-day free trial that you can cancel at any time if you decide this is not the budget planner for you.
What we love about this budget planner is that it requires you are hands-on and informed about your budgeting. By making you input your own transactions every day, you are forced to see what you are spending, how much you are spending on certain items and how much you have left in the budget on a daily basis – often multiple times throughout the day. This app requires users are highly accountable, which paves the way for greater financial success. Using an envelope system that's very similar to the cash method many budget planners uses, this program caps your overspending and keeps you on track at all times.
Levanto Financial – $100-$250 per month
This is an expensive budget planner, but the company swears that it's one of the best on the market, and those who do use it love it. This app is for anyone who is not interested in creating their own budget and keeping it up on their own. What this service provides is a personal budget planner for each client. That budget planner then does all the dirty work for the client, by tracking their spending and paying their bills on their behalf.
What makes the service unique is that it boasts an ability to save the average person more than 15 hours per month writing bills, balancing books and budgeting. Additionally, the service boasts the ability to increase the average household's savings and cash flow by approximately $11,000 even after paying the budget planner's monthly fee. The company does this by eliminating the client's debt, increasing savings by decreasing spending and even raising credit scores.
Bill Guard – Free
Like most budget planners, the Bill Guard site and app allows users to track spending, expenses and available cash. Unlike other budget planners, however, Bill Guard comes with its own secret weapon that also protects you against something even worse that getting off track with your budget; Bill Guard offers fraud alerts. What this app does is keep track of your accounts – bank and credit – and it tracks your locations and your spending habits. This way, when your card is used somewhere that is not your current location, the app will notify you immediately.
When I was shopping recently in my local hometown, I was notified by my bank via a phone call that someone else was shopping with my card at the same time I was shopping in a completely different state. Of course, I didn't get that call until much later when I was home checking my messages. If I'd had this budget planner, I would have received an immediate alert to the fact that while I was shopping in Florida, someone else was using my card in Minnesota less than five minutes later. This app also allows you to dispute charges with merchants using the app so that the entire process is much simpler.
Like any good budget planner, of course, none of these budget planners will work unless you work, too. What that means is you have to do the work to make them work for you. If you do not take responsibility for your own budget planner and how it is utilized in your life, it will not save you anything or keep you on your budget track. We have a few tips that will help you increase the profitability of each of these budget planners and help you make the most of all that they have to offer.
Be honest – It does you and your finances no good if you are not honest about your finances. Each of the budget planners listed above is designed to work with you – not against you – but they will only do so if you are honest about your spending habits. Inputting your personal information into these budget planners is not going to do you any good if you are not honest about them. Do not downplay your spending habits, ignore bills that aren't due every month, and etc. For example, it can wreck your entire budget if you do not remember to include that quarterly trash pick-up payment of $60. You only get the most out of these budget planners if you are completely honest and forthcoming.
Get rid of extras – One mistake many households make is not getting rid of any 'extras' in the budget when they are creating one. These budget planners can only help you save more and spend less if you are willing to do the work of minimizing your bills. Even if you have plenty of disposable income at the end of each month, you still need to minimize bills you're overspending on. Are you still paying for unlimited text messaging at $20 per month with your cell provider when you only send 200 texts at most every month? Cancel it. You have to do this if you want to make the most of your budget planners and their capabilities.
Create several savings accounts – Most Americans haven't even one savings account, and that's terrible. These budget planners allow you to create your own categories, and we suggest that you do just that. There are so many expenses that crop up throughout the year that you have to spend money on that you might not ordinarily spend, so we suggest you make special savings accounts for each one throughout the year so that you are always adequately prepared.

Halloween – Costumes and candy are not cheap
Christmas – Shopping this time of year is very expensive
Birthdays – Throwing the kids the kind of parties they want is pricey
Taxes – If you know you owe every year, save for it so it's not a budget-buster that month
Vacations – If you want to take them, you have to pay for them somehow
Back to school – Back to school shopping for the kids can be pricey, and that's before you even head out to buy them the supplies their teachers require

Review your budget planner regularly – Your budget planner is something that is designed to help you throughout the year, so it helps you to check the budget planner regularly. Use it to see how much you have to spend throughout the month, to track your everyday spending and expenses and also to see at the end of the year where you can do better. Do you spend too much here or there or on this or that? Does it seem as if you are spending more certain times of the year on things? Let your budget planners help you every year by reviewing them so you can see where you can improve, do better or even eliminate expenses to help you save more and live a much less expensive lifestyle.
Budget planners are designed to help you create a budget, stick to it and save more money. It's always intimidating to begin a budget, but let these budget planners take away some of that stress and add a bit of confidence to your financial future. It's not easy, but it gets easy the more you do it. Each of these budget planners comes with its own unique way of helping you stay on track, and that's what saving is all about.
Photo by Getty Images