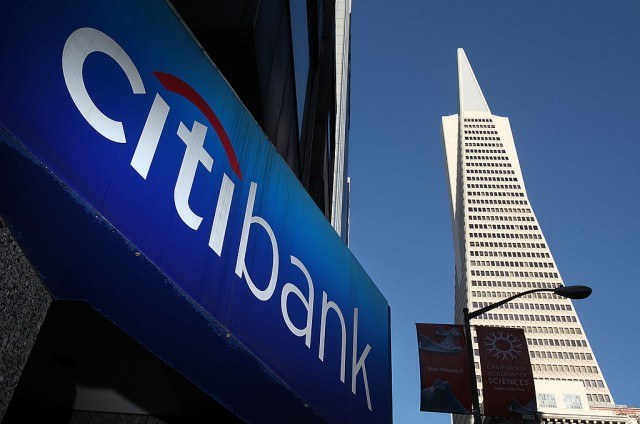 Being married to a banker has its perks; like never having to go to the bank. I'm not kidding when I say that I have not done any of my own banking in almost 15 years. My husband was a part-time teller in college when we first met. Over the course of the 16 years he's been with the bank, he's moved up and climbed the corporate ladder. What he does really confuses me when he tries to tell me about it (I nod and smile and offer the correctly timed appropriate sound effects with an interested look on my face at all times when he tells me about my day, though). I just don't get it. Math and me = the incorrect answer.
However, I've not had to deposit a check, make a withdrawal or look at a bank statement in 15 years. In fact, I bet I'd stumble even making the attempt to do that at this point in my life. That said, I do hear a lot about banking and interest rates and things that are associated with saving and making money. That's why I do know a little something about high-yield savings accounts and what they mean to those who want to save money.
One of the most common questions people ask my husband when I introduce him as a banker is whether or not they're making the right choice with a high-yield savings account or if they should go with a CD – or vice versa. It seems that everyone wants the insider answer to this question despite the fact that my husband says it really all depends on your personal financial information, your preferences and where you bank. I can't answer these questions for you, but I can give you some guidance.
The drawbacks of a CD
If there is one thing that my husband states on a regular basis, it's that CDs are great; but risky. You see, a CD (certificate of deposit) is a great way to save money. However, you are locked into a rate when you decide to open a CD. That can be the best thing that ever happened to you if rates drop over the course of your CD's life. However, it can work to the opposite effect, too. If the rates climb as your CD sits there accruing interest, you're rates are sitting low while they're getting higher.
Another one of the little details many people overlook is that CDs are typically beneficial when you go long-term. It's not always simple when you have a CD with a short-term timeframe. If you choose to close the CD by withdrawing your money, you're going to pay a penalty. This could be a big loss for you, so it's a good idea to go with the wise decisions here and really ask yourself what you want.
The drawbacks of a high-yield savings account
Just like a CD, this type of savings account is not perfect. You aren't locked into a rate, which is a wonderful thing if rates rise and the bank decides to give you the higher rates, too. However, if rates drop, you're going to lose money not having your money in a CD where the rate was locked in at a higher rate. You run the risk of losing money if rates drop. However, you also get to live with the promise of a higher rate if the fed decides to change them at some point while your savings account is open.
What to do
We cannot answer this question on your behalf. The simple fact of the matter is that it's your money. You have to do with it what makes you feel comfortable. Are you comfortable locking in a rate and remaining there if rates should go up? Or would you prefer risking lowered rates if they drop? We are all different, and we all have different ideas. My husband would tell you to do the math with the bank you choose and then go with whatever seems to be the most promising return so long as it will not prove financially devastating to you if you have a certain outcome in mind.
The decision you make is one that should benefit you. This might not mean making the most possible money in the long-term. This might simply mean that you want to benefit without worry by not wondering whether your interest rates will rise or fall over time. The best solution is to see where rates are when you decide to open either a CD or a high-yield interest savings account and then compare the two. What can you make? What could you risk losing? What is the overall promise of either account, and which one seems to be the most beneficial to you as a whole?
Photo by Getty Images