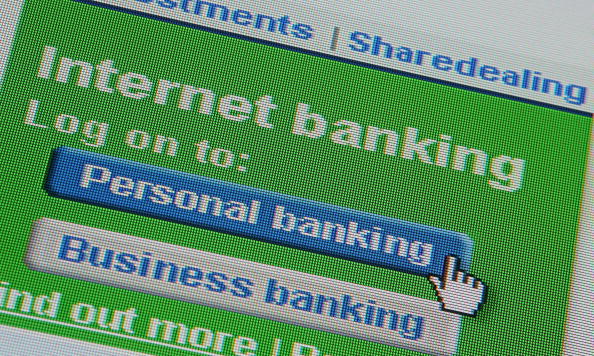 Located primarily on the east coast of the United States, TD Bank checking accounts are very popular with the residents in this portion of the country. The bank offers a number of different checking accounts that work with most client's needs, which is why so many people prefer to bank here rather than some of the other banks available along this part of the nation's coast. TD Bank checking accounts come in three varieties, and each one has more to offer the public than the other. Some might not consider the bank a very good one for their own financial needs based on the fact that its locations are not as numerous as some of the bigger banks in the nation, but the online access and easy mobile app that the bank offers to its customers more than makes up for its lack of locations throughout the entire country.
If you're considering a TD Bank checking account, now is the time to open one of these accounts. If you are not considering a TD Bank checking account, now is the time to go ahead and start considering one for your financial needs. This particular bank offers checking accounts that are far more suited for certain customers than others; the TD Bank checking accounts are good for those who are able to maintain a minimum balance to avoid monthly maintenance fees, those who like to bank on the weekends – including Sundays – and those who travel often.
You see, TD Bank's checking accounts offer something many other banks do not offer; a checking account debit card with no foreign transaction fees. This makes TD Bank checking accounts competitive across the nation for those who spend a great deal of time traveling overseas for either business or pleasure.
The Many Benefits of TD Bank Checking Accounts
Online Banking Features – TD Bank checking accounts offer a number of online banking features that make your job that much simpler when it comes to easily handling your banking needs. You can monitor your balances, transfer balances, pay bills and you can get a discount on any home loans you take out if you have an online account and a checking account with TD Bank.
Mobile Banking Features – The mobile banking app offered to all TD Bank checking account customers is free of charge, easy to use and allows you to have access to every aspect of your account on your mobile device. It makes banking that much simpler and virtually eliminates the need to ever go to the bank again unless you find yourself in a particular circumstance.
Comparable Account Fees – Most all banks charge their checking account customers a monthly maintenance fee if they are not eligible to meet a certain daily balance to keep the fees at bay, but the rates with a TD Bank checking account are comparable to rates offered by other banks. For the most part, this bank is not any less expensive or any more expensive than other banks in terms of monthly fees, though two of the three accounts do offer customers a chance to maintain a minimum monthly balance to keep the fees at bay.
Sunday Branch Hours – Not all TD Bank checking account holders need a Sunday branch open for their banking needs, but some do. If you are one of the many banking customers who need to do some banking on a Sunday, you will find that many TD Bank branches are open for at least a few hours on Sundays, which makes your job that much simpler.
The TD Bank checking accounts vary as far as the monthly fees, the ATM fees and the minimum daily balances required to keep the account open, but each one offers competitive rates and very interesting features that many other banks are not offering their customers at the moment. We think that as long as you have the ability to keep at least $100 in the bank at all times, you might find that the mid-range TD Bank checking account is a good one. However, if you can keep a minimum of $2,500 in your account at all times, you'll find that the high-level range TD Bank checking account is one worth having because it pays interest and has no ATM fees, ever. If you think you might be interested, you should take a look at what TD Bank checking accounts on the different levels have to offer you and your banking needs.
There are three types of TD Bank checking accounts, and we're going to get to know them all individually and as a group. Each one offers a number of different features as well as some of the same features across the board. Once you understand what each TD Bank checking account has to offer you, it makes choosing an account that much simpler.
TD Simple
$5.99 monthly account maintenance fee
$0 ATM fees at TD Bank ATMS and $3 fee for other ATM usage
TD Convenience
$15 monthly account maintenance fee
Monthly maintenance fee waived for all customers with a minimum daily balance of $100
$0 ATM fees at TD Banks and $3 fee for other ATM usage
TD Premier
$25 monthly account maintenance fee
Monthly maintenance fee waived for all customers with a minimum daily balance of $2,500
.05% interest on all balances that exceed $2,500

No ATM fees at all, even at foreign ATMs
Standard Features for All Three TD Bank Checking Accounts
No minimum opening balance
Full service mobile banking with app
Free mobile deposit
Free online banking
Free bill pay services
Free automated coin counting services
24/7 live customer service free of charge
$35 for all overdraft items
Overdraft fees of less than $5 do not result in charges
$15 returned item fee
$30 stop payment fee
$15 wire transfer fee (incoming)
$25 wire transfer fee (outgoing domestic transfers)
$40 wire transfer fee (international)
Photo by Getty Images