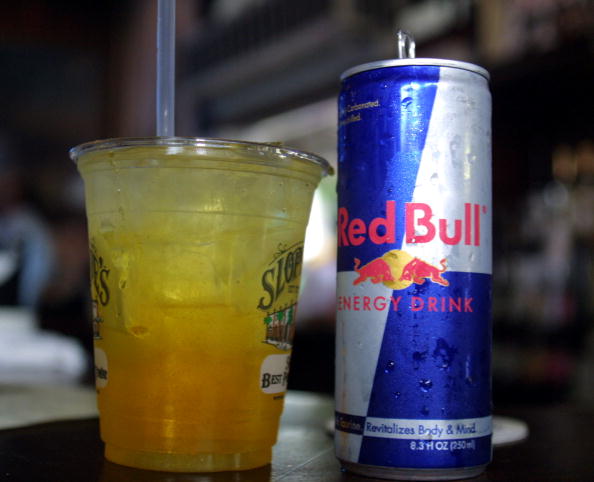 In all the years it has been around, you have most likely consumed at least one can of Red Bull products in your lifetime. Those who have gone through higher education are likely to have gone through at least one case or ten to prepare for various exams and the dreaded all-nighter. Now, if you have purchased and consumed Red Bull in the last 12 years, it's been reported in the news that anyone can either claim $10 or $15 worth of Red Bull as a result of a claw-action settlement. While the settlement only applies to those who have purchased Red Bull in the last 12 years, no proof of purchase is necessary to claim the settlement.
The reason for the lawsuit really boils down to false advertising and not even matters of health: the plaintiff complained that Red Bull simply doesn't "give you wings," as previously claimed. The funny thing is, Red Bull is really just a trend of rebranding regular soda pop as an energy drink and they're succeeding in their mission, aside from the lawsuit, of course.  The only difference between Red Bull and traditional soda is that Red Bull contains taurine (which is an amino acid) and B-vitamins. Aside from those two components, they only other form of energy that the marketing promises is from the product's sugar and caffeine content. Surprisingly, its caffeine content is mild compared to other similar products. Energy drinks like Rockstar and those 5-Hour Energy shots have at least twice as much (or more) caffeine content and a Starbucks vent coffee trumps them all with more than five times as much caffeine in it than Red Bull.
To make a claim you can visit the Red Bull class-action site which hosts the claim form; however, it's been inaccessible due to the high volume of traffic. You can also make your claim by calling (877) 495-1568 or you can write to Energy Drink Settlement, ℅ GCG, P.O. Box 35123, Seattle, Washington 98124. Claims for the suit can made until March 2, 2015. The payments max out at $13 million, which will be divided by the number of claims. At this rate, the payment to people could be a lot less than $10, significantly less.
(Photo by Joe Raedle/Getty Images)