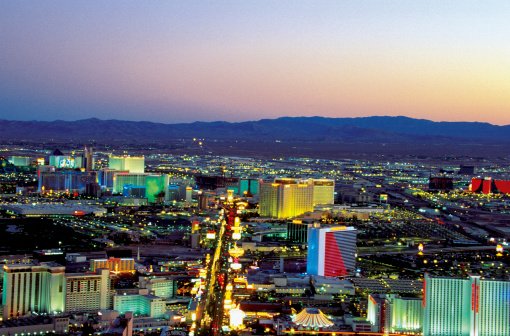 When you think of Las Vegas, you probably don't think of families and children running around (at least, I don't). However, you might be surprised to realize just how many people take their families with them to Vegas on family vacations and even on business trips. If you're one of the many looking to take your family to Las Vegas on vacation, you'll certainly want to choose a hotel that caters to families more so than to drunken tourists and bachelor parties. Read on to find out which 10 Las Vegas Hotels are best for families.
Image via Thinkstock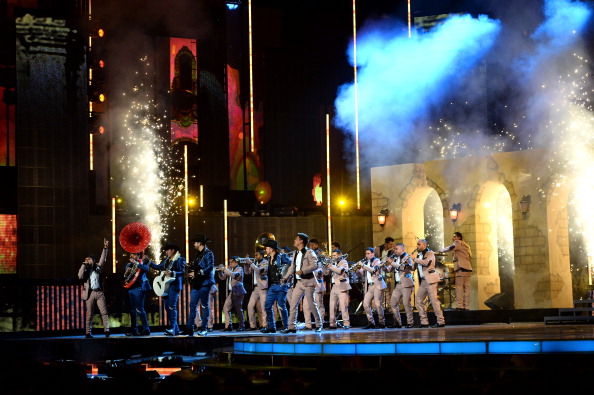 Mandalay Bay
This resort on the strip has it all. From a giant casino to a wine angel situated in Aerole, it's not a bad location for the family. The zero-entry pool and beach sand entrance make you feel you're at the beach and the Shark Aquarium, lazy river, wave pool and even the Cirque du Soleil performances at the hotel will make everyone in the family happy.
Photo by Ethan Miller/Getty Images for LARAS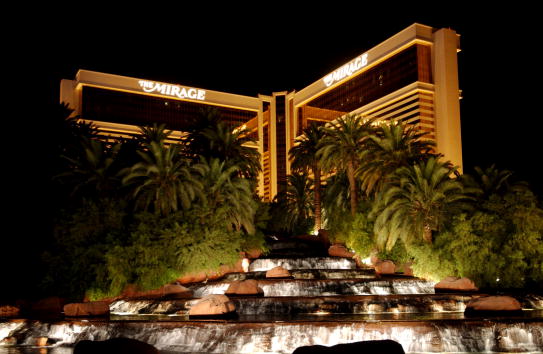 The Mirage
With a volcano that erupts nightly and a Secret Garden complete with dolphins and lions, it's hard not to feel like a kid again. Entertainment options include Cirque du Soleil performances and even a world-class puppeteer. Even some of the onsite restaurants are more kid-friendly than adult-friendly.
Photo by David McNew/Getty Images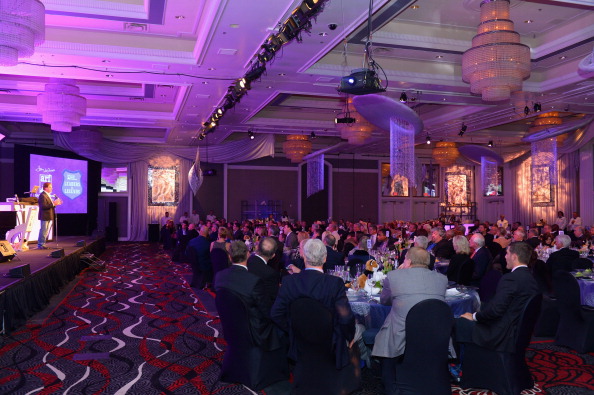 MGM Grand
Of course this is a child-friendly hotel. It's an MGM hotel. With its five swimming pools, lazy river and an onsite Rainforest Café, you might forget you're not even in Orlando.
Photo by Ethan Miller/Getty Images for LARAS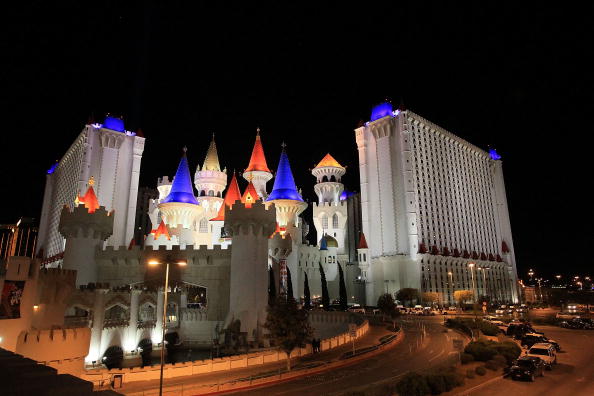 The Excalibur
This is a family-friendly hotel if there's any. With a giant arcade, jousting performances over dinner and the fact that it's made to look like a castle from medieval times, your kids won't ever want to go home.
Photo by Ethan Miller/Getty Images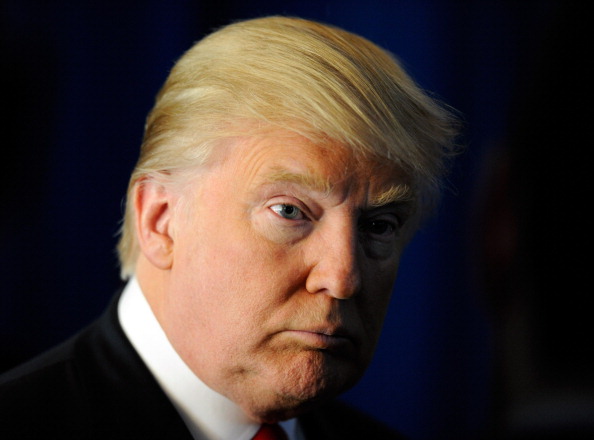 Trump International
If my husband and I were to take our kids to Las Vegas (and we wouldn't, having been there several times) we'd choose the Trump because it's a non-gaming, non-smoking environment. It's not on the strip and it caters to families. You won't find drunken gamblers and smoke filled casinos here.
Photo by Ethan Miller/Getty Images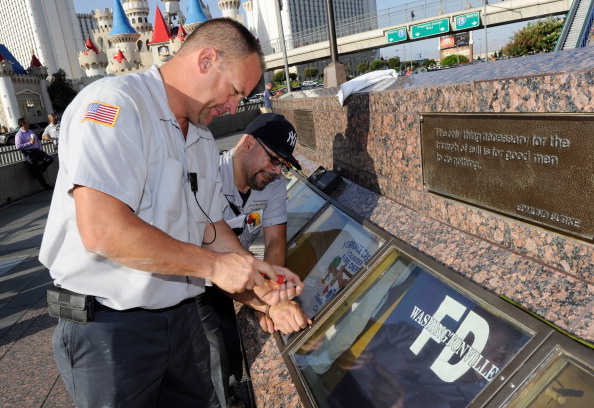 New York New York
What family doesn't want to stay in a hotel with a roller coaster than goes 67 miles per hour? There; that's why this is a great place for families. Oh, and it has one of the biggest arcades in all of Las Vegas. Since your kids can't gamble, at least they can have a little fun.
Photo by Ethan Miller/Getty Images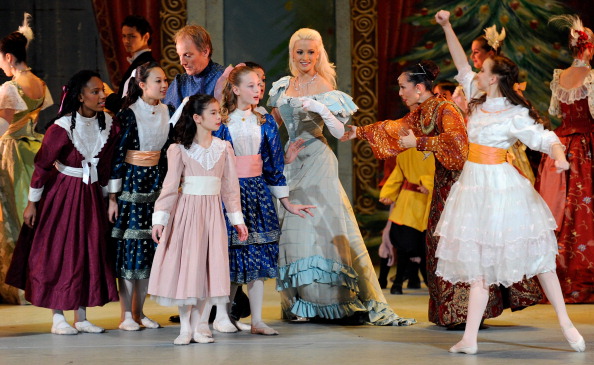 Paris
It should be more romantic than family-friendly, but with an abundance of family-friendly restaurants, shops and entertainment, it's made this list. Your kids won't mind staying here because it's far more low-key than some of the other hotels on the strip.
Photo by Ethan Miller/Getty Images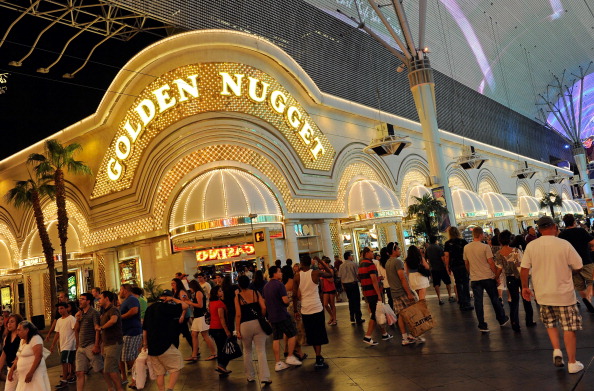 Golden Nugget
If your kids like sharks and they like swimming; they'll like the Golden Nugget. Your kids get the chance to swim in a tank pool that's filled with sharks by falling down a three-story water slide through shark infested waters, all while maintaining absolute safety.
Photo by Ethan Miller/Getty Images
Hilton Grand Vacation Club
Each room here is a large suite with family-style amenities. There are no smoking rules and no gambling rules on the property. There are plenty of swimming pools, restaurants and other ways to entertain your little ones when you're here.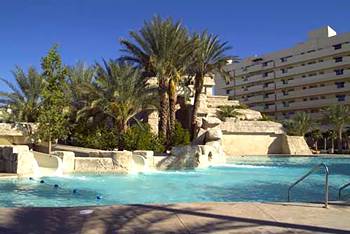 Cancun Resort
It's like being in Riviera Maya without the long line at customs. It's not on the strip, it has a giant Mayan ruin overlooking the pool and it boasts no sign of adult-only entertainment, which is something families don't want to partake in during their Vegas vacation.