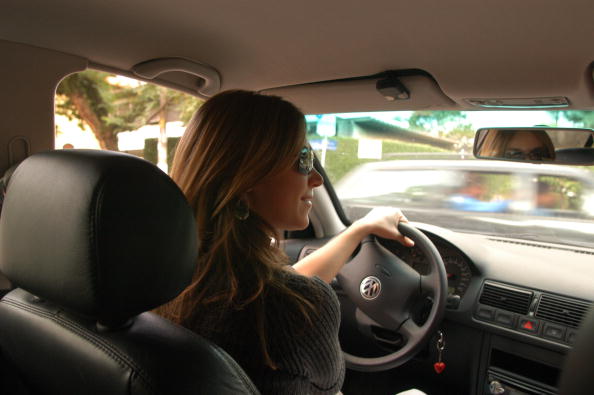 With people all around us taking summer trips, it makes those of us who have no budget for pricey airplane tickets a tad bit jealous. After all, with the crazy weather all over the nation ranging from hot and dry to humid and sticky to cool and even rainy in some parts, it gets tempting to just high tail it over to the place that matches our climate preference. Too hot and dry in Southern California? Just go to Northern California, where it's no sweat – literally! Alas, for those who cannot afford to purchase a plane ticket for a vacation, there's always the comfort of your car. What better way to spend a summer vacation than getting your family or your closest friends into a car and making that long drive to your favorite destination?! There are also many ways to help get you to your destination, in the form of apps.
Here are five of the best road trip planner apps:
1. Waze
Most Smartphones come equipped with a GPS or maps app, whether it is an Apple or Google Maps, but if you want the best and most user-friendly, check out Waze. It records user locations, the user's speed, and constantly updates the map to keep you informed about traffic jams, speed traps, and construction delays. It will give you the best and quickest route possible and even if you get stuck in a jam, it'll often let you know what the issue is.
2. Spotify
What's a road trip without the tunes?! Spotify is quite possibly the best when it comes to online music because of all the different features. You can get it without a subscription, which offers free Internet radio streaming, or you can get a subscription, which gives you unlimited access to any album in the catalog.
3. TripIt
For those people who like to plan ahead, there's TripIt, which organizes reservations and travel plans all in one space. Just simply put all of your destinations and information and it will present you with a neat little itinerary.
4. Yelp
From food establishments to lodging to car services, Yelp provides you with all the help you need. If you're in a new city and have no idea about any of the locales in the area, this app is for you! It will let you know about things ranging from user ratings to find out where there is Wi-Fi.
5. SitOrSquat
For those with overactive bladders and need a reassurance there is a bathroom every which way, there's an app for that! The restroom finder may seem juvenile or pointless, but when you have that one person (who may or may not be you) who always needs to use the bathroom, you'll thank us later! Also, each restroom listed comes with a rating by users on how clean it is, and you can even add your own after you visit.
Photo by Andre Vieira/Getty Images