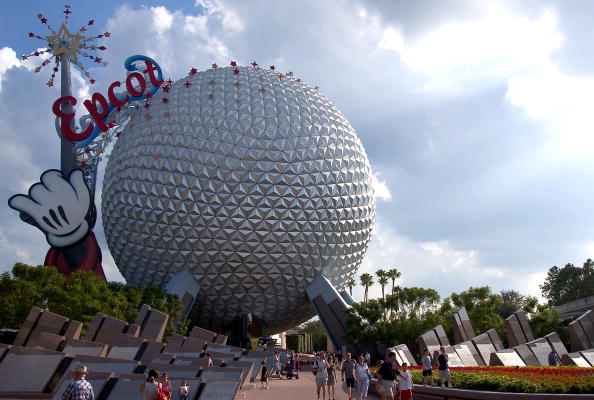 With the recent news that Disney raised its theme park tickets to the point that they are now more than $100 per ticket, many people are wondering whether or not the amusement park vacation is even worth it anymore. As someone who was born and raised about an hour from Orlando, I can tell you that the Disney theme parks are the best in the world and ALWAYS worth the price of admission. Of course, I'm a Florida resident and we buy annual passes every year, so we get to go practically free of charge. With an annual pass our tickets pay for themselves time and time again in less than a month, and parking is included so we really get to go for next to nothing. However, some people cannot afford the price of tickets for just a day, let alone a year. While Disney parks make sure you get the most bang for your buck and every penny's worth in your day at their parks, some amusement and theme parks do not. We have a list of the theme parks that are not worth the price of admission – and the reasons why they are not worth the price of admission.
Sea World – $85
Many people love Sea World, but I can tell you that it is just plain over rated. It's nice to see the animals, sure, but the park is a mess. The entrance is so small that you feel crowd rage and you're so packed in tight it's almost impossible to keep sight of your family as you fight to get in. The shows are less than spectacular now that the animals are supposed to "relax" more and "perform" less and the trainers are no longer allowed in the pool with the whales, which means you spend about 45 minutes waiting on the show to start and 20 minutes watching performers on stage and a few minutes watching whales jump and eat fish.
Epcot – $97
Now, it's a Disney park and we love Disney. But Epcot is only fun without kids and only when it's time for the annual food and wine fest. Other than that, it's not worth it to walk around and look at buildings that aren't even all that interesting. It should be free of charge.
Silver Springs Nature Theme Park – $8 and Fees
Located in Ocala, this is more of an actual park than a theme park, and that's why it's not worth the price. You might think that $8 sounds reasonable, but it's actually very expensive when you add to that the cost of each individual activity inside the park. The glass bottom boat is $11 per person, the zoo portion is another fee, and you'll end up spending Disney prices by the end of the day, and for very little.
Wet N Wild – $39
Wet N Wild is a water park in Orlando, and it's not worth it. It's old and so crowded you'll never get a seat. The lines are so long you get to ride a few slides a day, and the crowds are overwhelming. Go to Aquatica if you just can't get over a water park.
Wild Adventures – $46
In Georgia, this very small, very old park is not worth the price of admission. The last time we went thinking it would be amazing, we spent about an hour there before we did everything and went home. It was a three hour drive and a huge disappointment.
Holy Land Experience – $50
Another Orlando theme park, this is for a Christian experience. In my opinion, I have a better time at church than I do here. It's kind of strange, the crowd is a bit extreme and there are far better places to spend your money. Pick a great church and donate this money to them, instead. As regular church goers and members very involved in our church, we thought we'd like this a lot more than we did. But we really just wished we'd donated that money to our church instead.
Weeki Wachee Springs – $13
Now, if you love mermaids, you might want to try it. But the show is crowded, it's short and it's not all that you might expect. The rest of the park is pretty much desolate, so you're going to spend about 3 hours waiting, sitting and hoping to fit into one of the two daily shows before you realize that you just wasted your money.
Adventure Landing – $28.99
A theme park that is not all that it's cracked up to be, Adventure Landing is one that has a better reputation that it does experience. Those who have been will tell you that it's not worth the price of admission and that it's not worth the time and effort you spend to go. Sometimes you have to take the word of the people who have been somewhere so that you understand just how not fun something really is.
DisneyQuest – $42.50
Double your  price and go to the actual Magic Kingdom. This indoor amusement park is just not all that it's cracked up to be, and it has relatively short hours. You're going to go here and wish you hadn't, because it is money you will never get back and hours of your life that you will feel were entirely wasted on something so NOT fun it wasn't even funny.
Joyland Amusement Park – $25
Located in Lubbock, Texas, this is an amusement park that costs $5 to get into and $20 to ride all the rides as much as you'd like. But it's more like a carnival than an amusement park, and that means it is just overpriced. There is no reason a family of four should spend $100 to spend a few hours here when they could go to an actual carnival or festival and have the same experience for less than half the price. That's just our opinion.
Photo by Matt Stroshane/Getty Images