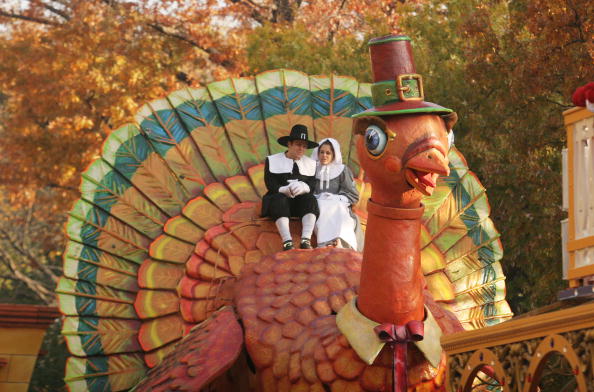 As Americans, one of the most prominent holidays in the calendar year is Thanksgiving. In the United States, Thanksgiving Day is always the last Thursday in November that commemorates the Pilgrims landing in Plymouth Rock in Massachusetts.  To celebrate, many families and friends often get together and feast on traditional Thanksgiving foods, including turkey, mashed potatoes and gravy, cranberry sauce, stuffing, sweet potato pie and much more. It's a wonderful holiday that stresses the importance of coming together and being with our loved ones, giving thanks for all the great things we have been blessed with. America isn't the only country that celebrates such a holiday, though – many countries have their own versions of the holiday, but essentially signify similar ideas.
Here are five other Thanksgiving celebrations throughout the world:
Thanksgiving – Canada
Interestingly enough, our Canadian neighbors actually celebrated their Thanksgiving before Pilgrims ever landed in Plymouth. When Martin Frosbisher, an explorer who landed in Canada in 1578, he had a small feast to give thanks for his safe journey to the country. Nowadays, Canadians celebrate the big day on the second Monday of October – historically aligning with European harvest festivals. Aside from the date, Canadian Thanksgiving is very similar to ours, with them eating the same foods and coming together for the same reasons.
Mehregan – Iran
This Festival of Autumn that is celebrated in Iran is the Persian version of Thanksgiving. To celebrate, family reunite across the country and there are prayers in front of large mirrors as well as a very lavish dinner table filled with many goodies, including old-fashioned plates and silver coins adorning the table and lots of traditional foods.
Chuseok – Korea
As a major holiday in Korea, the Korean Thanksgiving is often held on the 15th day of the eighth lunar month. It is also celebrated for three days and like many of the celebrations, it includes many a family reunion. Families gather at the homes of their ancestors giving thanks and feasting on many traditional foods, including delicate rice cakes that are steamed on pine needles.
Dia de Acao de Gracas – Brazil
The Brazilian version of Thanksgiving is quite similar to its American counterpart –  in fact, originally it was pretty much identical, including the rituals, foods and even the day. However, over time it's actually diverted far from the American holiday and has become more of a Brazilian-centric holiday.
Erntedankfest – Germany
Germans celebrate Thanksgiving, albeit in their very own way. Unlike most of the way other countries celebrate it, it is not hand-in-hand with family reunions. It's more of a religious holiday than anything, differing regionally based on the location's cultural traditions as well as their history. Meaning "Harvest Festival," it is a Protestant holiday in which church and religion plays a huge role. For example, in Berlin, traditions often include helping the poor then going to Mass, followed by food, music and dancing outside of the church.
(Photo by Hiroko Masuike/Getty Images)