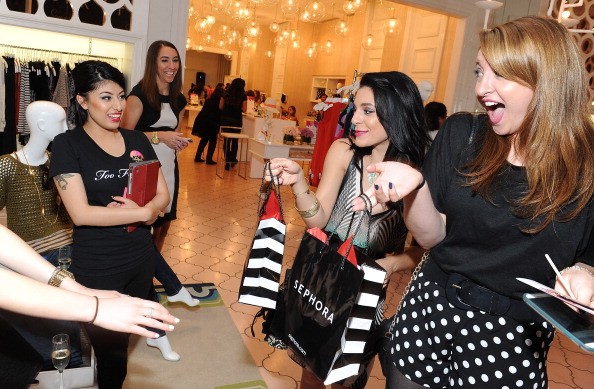 While many other retailers have a strict return and exchange policy, Sephora isn't one of those places. The beauty and cosmetics store has a pretty relaxed policy when it comes to returning items compared to some other places. But that can cause people to take advantage and abuse it, and can even cost the company money, resulting in a possible price hike down the line.  Currently, Sephora upholds a very generous return policy, which allows you to return anything to them in any condition for any reason. It's usually the store's discretion as to what they take back, but most of the Sephora stores will give you store credit if you're without a receipt so long as the item has only been gently used.
The great thing about the return policy is that if you are unsatisfied with an item, then you'll get a full refund and they'll take said item off your hands. Still, returning items incessantly could be deemed worthy of being banned for a while if you do it too often without a receipt. According to a member in the Sephora community, it is possible to be banned on a 120-150 day "Time Out" if you make too many returns – how embarrassing! While they are pretty lax, it's easy for people to abuse the generosity, which is why the store will oftentimes ask you for a government-issued ID for your return.
Don't be a habitual returner and only return when it is truly necessary. Instead of buying something only to know that you will be returning it later, take some time to try it out in-store. Also, remember to sanitize everything before putting items onto your skin and ask a salesperson for a free sample or two – they are usually be happy to oblige. I personally have gone into Sephora and tried samples but not bought anything that day because I didn't find anything that suited me and I didn't want to buy impulsively. Sephora is great when it comes to giving you opportunities to try things out as well as return what you don't like, and it's important to not take advantage of or abuse their kindness.
(Photo by Angela Weiss/Getty Images for Sephora)