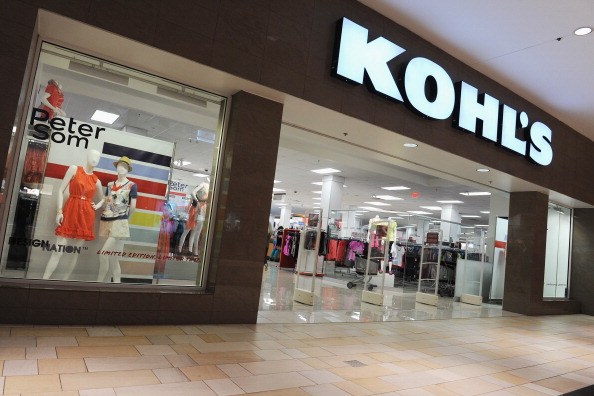 As a bargain shopper who likes to get quality items at the best deal, it's important to go to reputable stores that offer opportunities for you to save money. Department stores that hardly ever offer sales or promotions aren't the best places for bargain hunters like us to shop, but thankfully there are our tried and true retailers that have decent prices normally and offer many ways to save. One place that can fulfill our retail needs is Kohl's, which allows us to maximize on savings without giving up the quality. Sure, you can often pay full price on most of their items there, but why would you want to?
Here are five great tips to save you money at Kohl's:
1. Sign up for the Kohl's credit card. If you can handle paying off a credit card every month, this is the way to go. You often save money every single time you use your Kohl's card, and they often send cardholders coupons that give 15, 20 and 30 percent discounts. With the frequency that the coupons come, it's nearly impossible to shop there without one!
2. Look for the "Sale" signs. Like many great retail stores, Kohl's has many a Sale section – in fact, all of the major sections (women's, juniors, kids, men's, shoes, etc) usually always have a section for clearance items. The best are the Gold Star Clearance racks, which gives off a saving of 60 percent or more.
3. Shop on weekend mornings. The retailer often drops prices for those who shop on the weekends, giving you maximum savings on merchandise.
4. Clip out coupons – and mix and match them with discounts! You can often find coupons for Kohl's in the Sunday paper and even with those coupons in hand, you can mix it with something off a sales rack, say, a 60 percent-off sale item. If you use a 30 percent off coupon for the sale item, that's a whopping 90 percent savings!
5. Earn and use Kohl's Cash. If you possible, go shop during a Kohl's Cash promotion – which happens often – and be sure to return to the store during the given time to use your Kohl's Cash for an even bigger savings. In this case, for every $50 you spend, you get $10 in Kohl's Cash – and it quickly adds up!
(Photo by Jennifer Graylock/Getty Images for Kohl's)