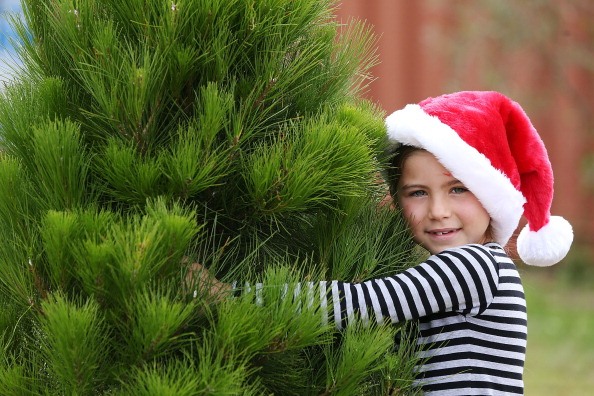 While Christmas is well over a month away, it's almost time to go shopping for a Christmas tree to decorate and put presents under. After all, where else are you going to put your post-Black Friday loot?! While many people love the tradition of purchasing a fresh, real tree year after year, others also enjoy having an artificial Christmas tree that is easy to clean up and store away the rest of the calendar year. Aside from the lesser mess an artificial tree brings, it's also a great way to save money. Purchasing a real tree every year can get quite expensive overall, and you don't even get to keep the tree for very long! Having an artificial tree, especially a decent quality one that is also a reasonable price, can end up saving you a lot of money – money that can be used toward the purchases of gifts instead. Many of the artificial trees these days look incredibly real and are even as tall as the real trees. Even if you end up buying a slightly expensive tree, it's not a one-time thing: you can have it for years and years to come!
Here are several bargain places where you can find cheap Christmas trees for the holidays:
Target
Talk about variety: Target has an array of different artificial trees, in many different colors and sizes. For under $300, you can get a seven-and-a-half-foot tall tree with pre-lit multicolored lights to put all your wonderful presents under.
Kmart
You can find a tree ranging from under four feet all the way over seven feet tall, pre-lit with white lights, pre-lit with multicolored lights and unlit trees alike at Kmart. For a little over $120, you can get a Jaclyn Smith seven-foot clear-water cashmere pine Christmas tree with 500 clear lights.
Walmart
Whether you want a lit or unlit tree, artificial Christmas trees of all sizes come at quite the bargain at trusty Walmart. With prices ranging from $20 to $249, there are various trees to fit anyone's budget. The bestseller at the moment is a pre-lit (read: already decorated) six-and-a-half-foot tall tree for less than $40.
(Photo by Michael Dodge/Getty Images)