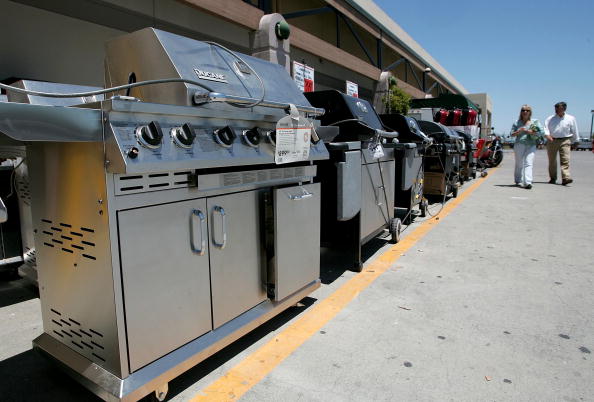 With Labor Day having come and gone, it has officially marked the end of summer. Aside from the wonderful time off to spend with our friends and family for last-hurrah beach trips and barbecues, it was also a great time to take advantage of the holiday sales! Almost every retailer had a generous sale this Labor Day weekend – a sale that some may even have  extended to include the first week of September. This month is a good month overall to channel your inner deal-finder and max out on some great retail deals – you don't have to wait for Black Friday for these ones! However, keep in mind there are also some things that you may want to hold out on purchasing, as tempting as they might seem.
Here's a guide on what to purchase as well as avoid purchasing in September:
– Purchase grills and patio sets. With the summer season ending, it may seem like a counter-productive move. But while it's already September, it's still prime time to beautify your backyard, porch or balcony and fire up the grill for another few weeks or even a couple of months, depending on where you live. Outdoor furniture sales and deals are on the rise, so be sure to check out retailers like Sears, Target, and more, who are giving discounts of 50-75% off!
– Avoid purchasing large appliances, such as vacuums, washers and dryers. While the major manufacturers debut their new models, the best time to purchase these items are on Black Friday, where you'll get the most discounts then.
– Purchase K-cups, all you coffee drinkers! September 29 is National Coffee Day and a number of food chains like Dunkin' Donuts, Krispy Kreme and 7-11 will be offering a free cup of java that day, as they have done in the past. Also, Keurig loyalists will want to stock up on K-cups all of September and October as there will be a price increase come November 3. You have been warned.
–  Avoid purchasing TV sets. As tempting as it sounds to get a brand new HDTV to view your favorite sports and fall TV shows, hold out for another 60 days or so until Black Friday to get the best deals and maximum discount! Trust us on this one.
– Purchase iPhones. Apparently Apple is supposed to announce a new iPhone on September 9th, which will undoubtedly give a price cut of sorts to older models and generations of the iPhone. Wanting that iPhone 5 but didn't want to pay up? Looks like you just may find a great deal in the coming weeks!
(Photo by Justin Sullivan/Getty Images)